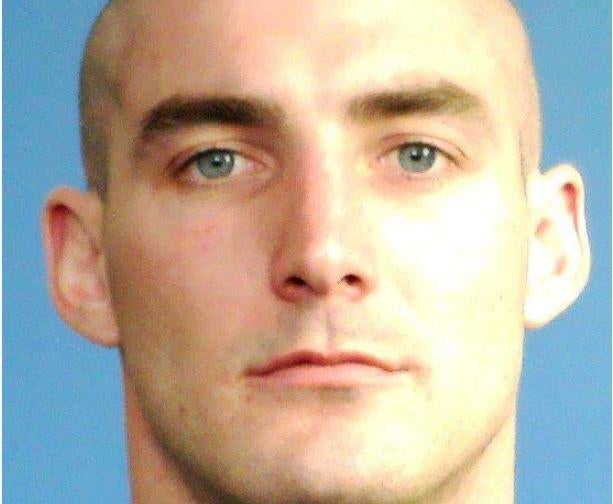 Cops: New York state trooper shot dead responding to call over suicidal man
ERWIN, N.Y. -- A 29-year-old New York state trooper responding to a call early Monday about a suicidal and possibly armed man barricaded in his home near the Pennsylvania border was fatally shot along with the suspect, a 43-year-old school principal, officials said.
Trooper Nicholas Clark was among responders to a 3:30 a.m. 911 call from the estranged wife of Steven Kiley, said State Police First Deputy Superintendent Chris Fiore at a news conference attended by Gov. Andrew Cuomo.
Kiley was principal of Bradford Central School, which has 280 students in grades K-12, according to the state education department. A message left at the school was not immediately returned.
Fiore said Kiley's estranged wife reported that he was suicidal and may be armed. Police tried to make contact with Kiley while he was barricaded inside the home, Fiore said, but weren't able to, reports Syracuse.com. Clark was fatally shot during the response, and Kiley was later found dead with a gunshot wound inside the home in Erwin, near Corning.
Clark lived in nearby Troupsburg, New York, and became a trooper in September 2015. He is survived by his parents and a brother.
Gov. Andrew Cuomo offered condolences to Clark's family, friends and colleagues in the Monday press conference.
"A situation like this makes no sense," said Cuomo. "A 29-year-old with his whole life ahead of him...he just wanted to do good things."
Clark, of the hamlet of Troupsburg in Steuben County, was a two-time state wrestling champion and standout football player who had a wrestling scholarship to the University of North Carolina, where he spent a year, said State Police Maj. Richard Allen. Clark tried out for the Buffalo Bills before entering the New York State Police Academy, from which he graduated in 2015.
"He transferred back here to the Bath barracks in August 2017, where he was very proud to serve the citizens that he called friends and neighbors, to try to give back to the community," Allen said.
Cuomo called Clark "a stellar trooper with an extraordinary record. He had his whole life before him."
Clark is survived by his parents and a brother.
The shooting, near SUNY Corning Community College, drew a large police presence throughout the morning.
A procession of dozens of state police cars with lights flashing followed the coroner's vehicle on Route 17 carrying the body of the fallen trooper to Lourdes Hospital in Binghamton.
The troopers' union said it would help with arrangements for the funeral and Clark's family.
"Trooper Clark is a hero who made the ultimate sacrifice in the name of serving and protecting others. Despite the inherent dangers in today's society, our troopers have answered -and will continue to answer- the call of duty again and again," said Thomas H. Mungeer, president of the New York State Troopers Police Benevolent Association.
This marks the second time a New York state trooper was killed responding to a domestic call in just under a year. Trooper Joel Davis, 36, was fatally shot July 9, 2017, in northern New York by an Army soldier as he responded to reports of gunfire at the soldier's home near Fort Drum. The soldier also killed his wife and wounded another woman before surrendering to troopers.
Davis had been the first New York trooper fatally shot in the line of duty in 10 years.
In April 2007, Trooper David Brinkerhoff was accidentally shot and killed by another officer during an intense gunbattle in Margaretville with a suspect who had shot and wounded another trooper.
In September 2006, Trooper Joseph Longobardo was fatally shot in an ambush by an escaped convict in Chautauqua County. That same year, Trooper Andrew Sperr was shot and killed in March in Big Flats when he stopped the vehicle of two suspects who had just robbed a bank.
Thanks for reading CBS NEWS.
Create your free account or log in
for more features.