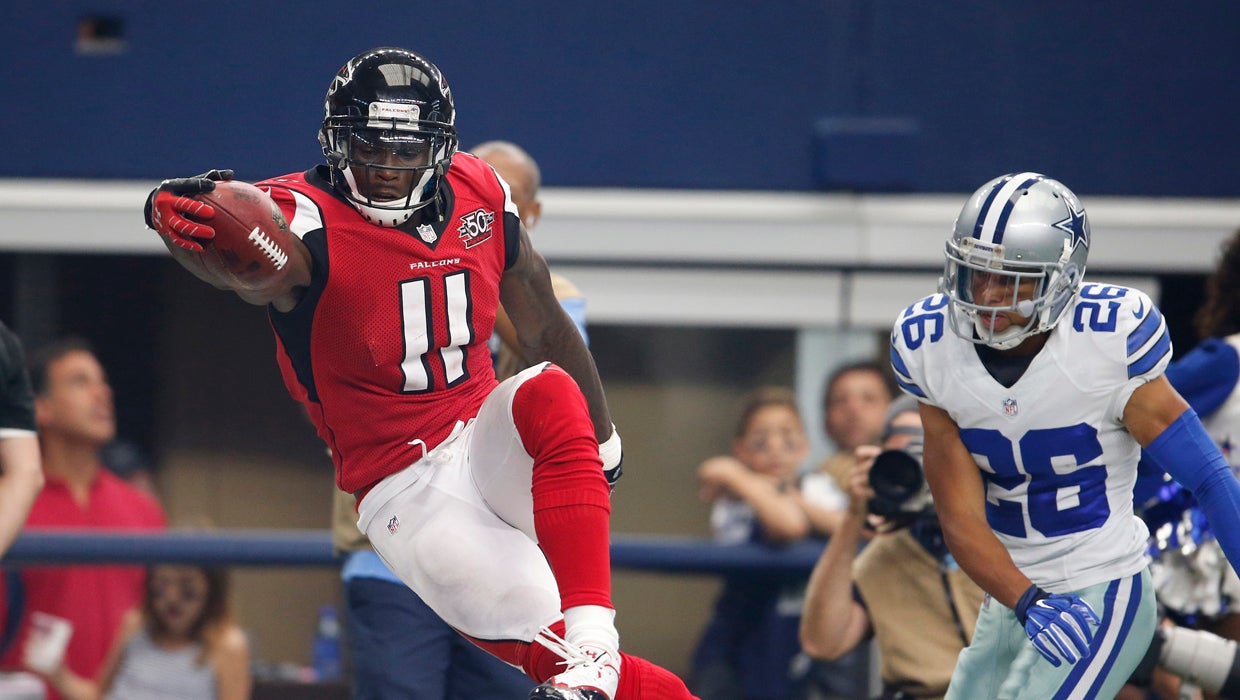 NFL warns state of Georgia over "religious freedom" bill
ATLANTA - Mindful of Atlanta's bid to host the Super Bowl, Falcons owner Arthur Blank said Friday he opposes a so-called "religious freedom" bill approved by the Georgia Legislature that protects opponents of same-sex marriage amid concerns it could lead to discrimination against gay, lesbian and transgender people.
Indiana famously passed a similar bill last year, only to roll back some of the harsher provisions after a sustained public outcry.
The NFL acknowledged that the religious exemptions bill, passed by both houses of the Legislature but still needing the signature of Gov. Nathan Deal, could have an impact on the selection process for the championship game in 2019 and 2020.
Atlanta is one of the finalists for the next two Super Bowls to be awarded, along with New Orleans, Miami and Tampa. The city has been considered a clear favorite because of its new retractable-roof stadium, set to open next year.
The religious exemptions bill could change that.
"NFL policies emphasize tolerance and inclusiveness, and prohibit discrimination based on age, gender, race, religion, sexual orientation, or any other improper standard," league spokesman Brian McCarthy said. "Whether the laws and regulations of a state and local community are consistent with these policies would be one of many factors NFL owners may use to evaluate potential Super Bowl host sites."
Blank said he opposes the bill, the latest in a string of business leaders to come out against the proposed law. He was a co-founder of Home Depot and has owned the Falcons since 2002.
"I strongly believe a diverse, inclusive and welcoming Georgia is critical to our citizens and the millions of visitors coming to enjoy all that our great state has to offer," Blank said in a statement Friday. "House Bill 757 undermines these principles and would have long-lasting negative impact on our state and the people of Georgia."
CBS affiliate WGCL in Atlanta reports that both the Atlanta Hawks and the Atlanta Braves have also released statements critical of the bill.
"The Atlanta Braves organization believes that House Bill 757 is detrimental to our community and bad for Georgia," the statement reads. "Our organization believes in an environment that is inclusive of all people. In addition to allowing discrimination against citizens of this state, the bill will have a profoundly negative impact on our organization."
This week, lawmakers also approved the elimination of $10 million in state sales taxes on Super Bowl tickets if Atlanta lands the game.
The city had hosted the game two times, in 1994 and 2000. Subsequent bids failed to gain approval, with the NFL saying the city would be in a much stronger position if it built a new stadium to replace the 24-year-old Georgia Dome.
Mercedes-Benz Stadium is going up next door to the Georgia Dome, which will be leveled after its replacement opens. The new $1.4 billion facility has already helped Atlanta land the college football championship game in 2018 and the NCAA Final Four in 2020.
Thanks for reading CBS NEWS.
Create your free account or log in
for more features.