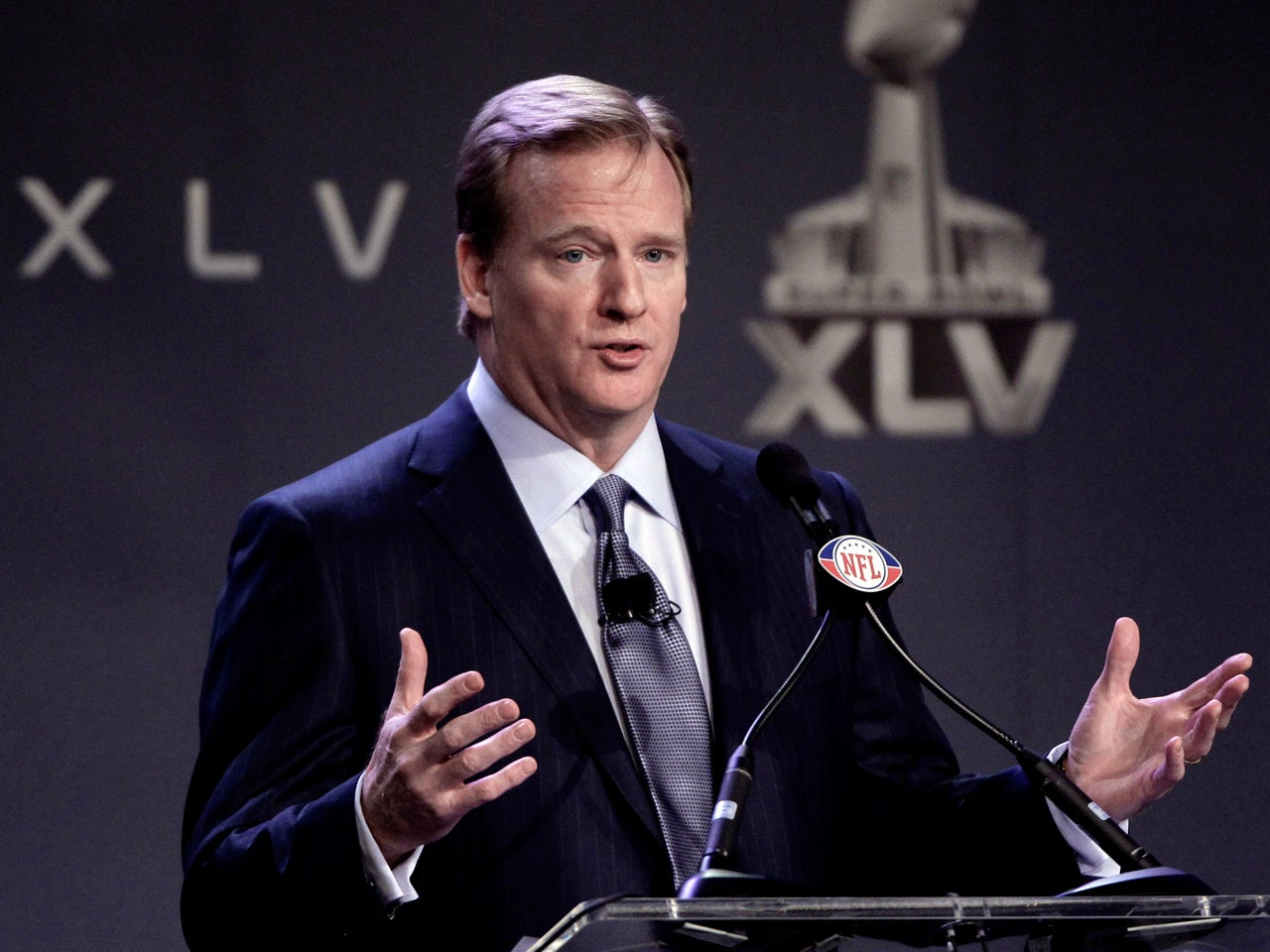 NFL, Union Agree to Mediation as Lockout Looms
NEW YORK - The NFL and its players' union agreed Thursday to mediation in their labor dispute.
The Federal Mediation and Conciliation Service, an independent U.S. government agency, will oversee negotiations in Washington beginning Friday.
After holding separate discussions with representatives from the league and the union, FMCS director George H. Cohen said both sides accepted an invitation from his agency to get involved in the stalled negotiations.
"Due to the extreme sensitivity of these negotiations and consistent with the FMCS's long-standing practice, the agency will refrain from any public comment concerning the future schedule and/or the status of those negotiations until further notice," Cohen said.
The collective bargaining agreement between the league and the players expires at the end of the day March 3. Last week, talks broke down, leading to the cancellation of one planned session.
NFL spokesman Greg Aiello told The Associated Press in an e-mail: "We are now in mediation."
NY Times Reporter on Looming NFL Lockout
In a statement, NFLPA spokesman George Atallah said: "The NFLPA has always focused on a fair collective bargaining agreement through negotiations. We hope that this renewed effort, through mediation, will help the players and owners reach a successful deal."
The FMCS website says it "provides free mediation services in contract negotiation disputes between employers and their unionized employees. All the parties have to do is make a request."
Meditation is not binding, FMCS public affairs director John Arnold said in a telephone interview.
"Our agency director will be working with the parties to assist them in reaching a voluntary, mutually acceptable agreement," Arnold said.
Cohen said in a statement that the negotiations will be conducted "under my auspices."
Earlier this month, NFL commissioner Roger Goodell said on "Face the Nation" that he does not believe a lockout is likely for the 2011 season, despite predictions by the head of the NFL Players Association that one is coming.
"The owners don't win by having a lockout," Goodell said. "Shutting down your business is not good for anybody."
The commissioner spoke from Miami, where "Face the Nation" had shifted in honor of Super Bowl Sunday. He told host Bob Schieffer that players now get 59 percent of revenue and that owners are asking them to "recognize the incredible costs - which they have already acknowledged - that are required to grow revenue."
Thanks for reading CBS NEWS.
Create your free account or log in
for more features.