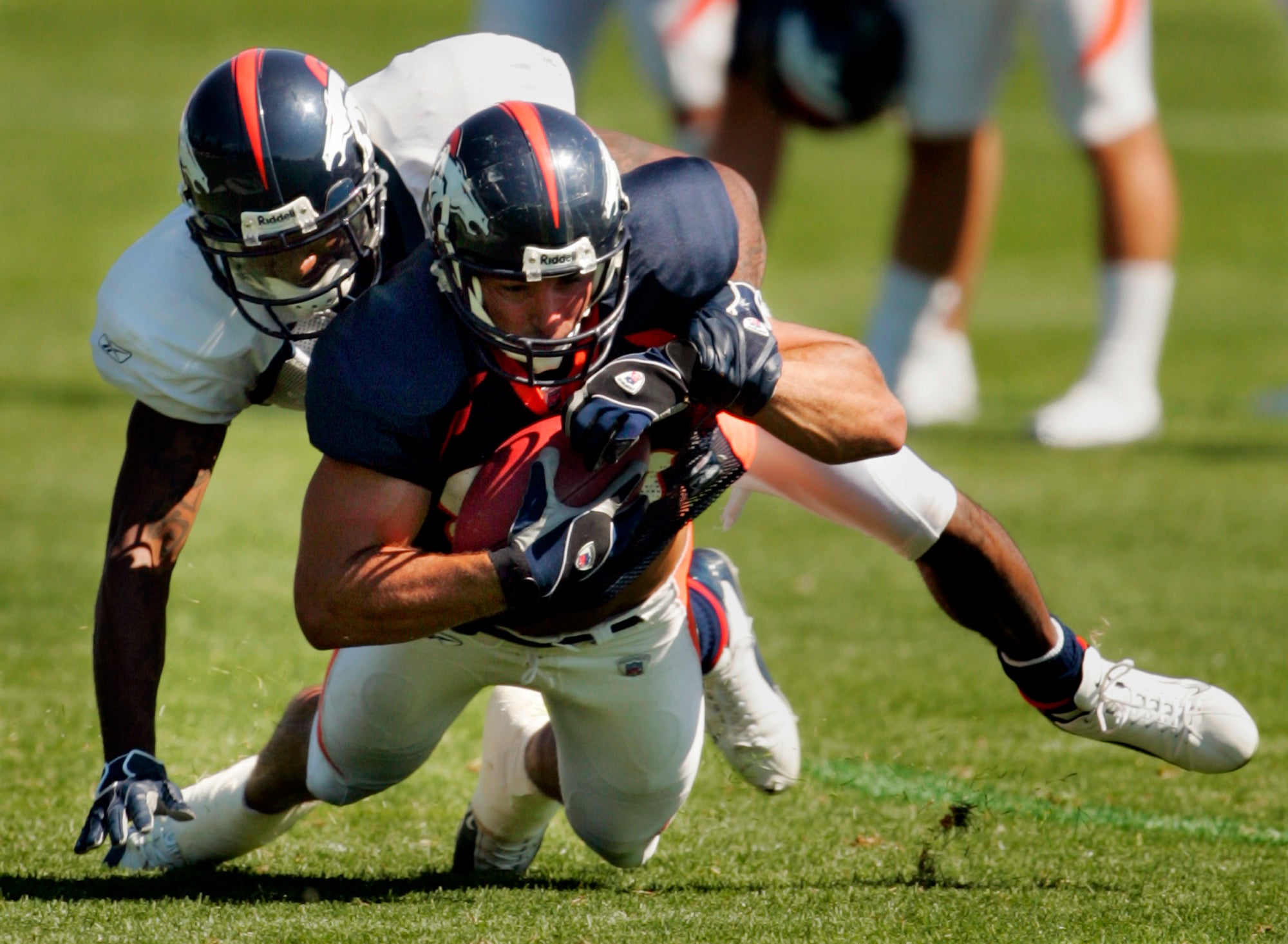 NFL policy stirs debate on players using pot for pain
While Colorado is the first state to fully legalize marijuana, Denver Broncos players are banned from using the drug.
However, as CBS News correspondent Barry Petersen reports, a former NFL player said the hits he took on the field made him, and others like him, turn to pot.
"Pain is constant when you play professional football for a living -- it's daily pain," said Nate Jackson, who played as a Denver Broncos tight end for six years.
He said he felt the pain after the games and off the field. "You can get hit by the biggest, scariest man on earth on this field and you wouldn't feel it, because the energy in here is that powerful," Jackson said.
In 2008, in Cleveland, Ohio, Jackson experienced the hardest hit of his career.
"I laid out for the ball and caught it, was bringing it in, and then the lights went out; a fire cracker exploded," he said. "For the next three days I laid in bed and didn't move."
His entire body was in pain. Team doctors gave him Vicodin, a common pain medication. But Jackson chose to write his own prescription.
"I medicated with marijuana during that time," he said. "I didn't take the pain pills. I wanted to medicate with herbs of my own choosing."
After retiring from the NFL in 2009, Jackson was one of the first to speak out about his marijuana use. His choice was, and still is, forbidden by the NFL under a strict player policy that bans the use of illicit and performance-enhancing drugs.
The league declined CBS News' request for an on-camera interview.
The NFL said it's not changing its policy, because no medical advisers have told the league, or the Players Union, that marijuana use is necessary. The league said if that advice changed, they would consider its use.
But rules and reality may be a long way apart, said Denver Post reporter Benjamin Hochman who covers football.
"I mean, NFL players smoke," Hochman said. "Lomas Brown, retired player, once said that he believed that 50 percent of NFL players smoke marijuana, and he was around it for many years."
In the past two years, six players have been suspended by the NFL over violation of the marijuana policy.
Star player Josh Gordon recently received a full-year suspension from the Cleveland Browns after his second positive test for marijuana.
Two states now allow legal recreational marijuana, and more than 30 others allow it for medicinal use, so some say the NFL is just behind the times.
"I think they are very afraid to be linked to marijuana," said Gordon. "But let's be real: one, we are talking about professional athletes; two, we're talking about rich people; three, we're talking about human beings; and four, we're talking about people who have a lot of pain and want to recover."
In his opinion, marijuana just fits in this case. "Yeah, and five: It's 2014 -- it's not 1914."
But even in 2014, studying pot and pain is difficult, because marijuana is still illegal under federal law, so approval for research grants is all but impossible.
That's why there is only one approved study in the U.S., conducted at the University of California, San Diego by Dr. Igor Grant.
"My view as a physician is, if we have another alternative that is helpful, why not provide it?" Dr. Grant said.
In six clinical trials, all of them showed marijuana was effective at relieving pain.
"Well, there's been a lot of dialogue between the NFL and the NFL Players Association, and a lot of it is bargaining in regards to what the punishments are, so it's definitely in conversations," Hochman said.
But Nate Jackson said it's a conversation about a substance that's already ingrained in football, and the NFL will have to change its attitude as America adapts.
"It's not about getting high, it's not about becoming a stoner. The NFL doesn't have to worry about that," he said. "These guys are highly motivated, they're doing what they want to be doing."
He said marijuana is the least of their problems.
"The football is the most dangerous part, you know? The football is a lot worse for them, than marijuana," he said.
Thanks for reading CBS NEWS.
Create your free account or log in
for more features.