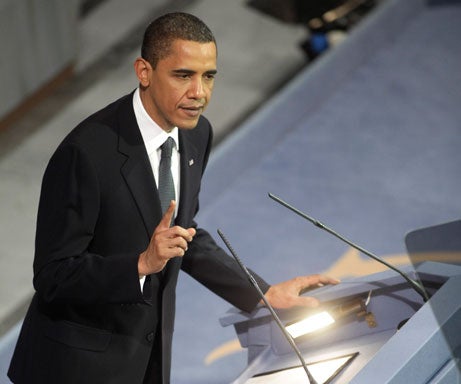 Believe it or not, the pro-football season starts in just a few weeks.
The work of Ed and Steve Sabol is the gold standard of sports photography -- filmed highlights and features on pro football, shot each game, each week of each season, and seen across the country and in many parts of the world.
This father-and-son team used a home movie camera to build an empire -- NFL Films, Inc. -- which is now owned by the National Football League. And each year, the company shoots more film than all the Hollywood studios combined.
But as Correspondent Charlie Rose reported last winter, it's the Sabols' passion for the game, and their love for each other, that has turned the controlled anarchy of football into money and art.
---
"One of the networks was starting to do a little show on pro football. And I thought, 'That would be the epitome. That's the greatest. Do something with pro-football with movies,'" says Ed Sabol.

"Dad wanted to show the game the way Hollywood portrayed fiction, and that is, with a dramatic flair," adds his son, Steve.

Once upon a time, Ed, 87, held a world swimming record and served his country in World War II. But he found himself selling topcoats at his father-in-law's factory. And Big Ed, as he's known, wasn't happy.

"In fact, I used to tell my wife all the time it was like going to the dentist every morning," says Ed.

"I was doing quite well. And it wasn't the money. It was the fact that I was not happy doing what I was doing, and my hobbies all my life were sports and photography. And I said, 'If I ever get another job, or go into business, it's gonna be something that I like, that I wanna get up in the morning and enjoy it.'"

The epiphany came when Ed got hold of a 16-millimeter movie camera. "I shot everything that moved," he says. "I have more movies of my wife getting in and out of an automobile than you can believe. Out and in of the automobile was my favorite."

Actually, his favorite was filming his son Steve's football games. And he was very good at it.

"After the games were played, dad would get the film processed. And then the coaches would come back to our house," recalls Steve. "And I was in fourth grade, and they'd sit around and my mom would serve pretzels and apple cider and beer. And they would watch the films of this fourth-grade football team playing games."

By 1962, Big Ed had his own little film company, Blair Motion Pictures, named after his daughter. And he approached NFL Commissioner Pete Rozelle with a $3,000 bid for the rights to film the league's championship game.

"I wanted it badly. I had to have it, and wasn't gonna let $1,000 or $2,000 stand in the way," says Ed.

He got it. But he got more than he bargained for. The game in New York between the Packers and Giants was played on one of the coldest days of the year.

"The film started breaking, you know? It was getting so brittle," says Ed.

"We had cameramen with frostbite. And dad was so nervous, he had diarrhea," adds Steve. "So he didn't see much of the game."

Ed admits he spent more time in the men's room than he did on the sidelines because he was nervous about making it a success.

Despite all the mishaps and hardships, the league was so pleased with the film that it decided to buy Big Ed's little company. But there was a catch: they wanted him to produce films for every team in the league.

"That was very important. That was No. 1," says Ed. "You must supply each team with a half-hour film of their season highlights. And we gotta get them quickly. I just said, 'I've gotta go out and get some guys.' We went out and hired cameramen in each city and school teachers, or gym teachers … doctors, guys who it was their hobby … I had to get it done."

And he did. But some of the early results were less than artistic.

"When I look at that screen, and it was fuzzy, or it was too light or overexposed, I couldn't stand it. It used to make my stomach turn," says Ed.
---
Gradually, the style of NFL Films evolved.

Rule No. 1: Shoot film and only film, even though it costs much more than videotape. To connoisseurs, it is the difference between an oil painting and a print.

"We're storytellers; we're romanticists. If 'Lord of the Rings' had been shot on videotape, it wouldn't have the same sense of wonder, of majesty, of magic about it," says Steve. "We're historians, we're storytellers, we're mythmakers. We'll always stay on film."

Rule No. 2: Have at least one camera shoot the action entirely in slow motion, even though it consumes more film and costs more money. That rule turned brutality into ballet.

"The whole game, every play, we're gonna shoot in slow motion. I said, 'I don't care what it costs. If we get two great plays that they never saw before, it'll open their eyes,'" says Ed. "You remember the quality long after you forget the price. Of anything. And the quality always comes first."

"Dad always said, 'Let the film run like water. Let the film run like water,'" adds Steve.

Rule No. 3: Don't ignore the sound. They put microphones on coaches and players, many of whom seem to speak English as a second language.

Rule No. 4: Use the voice of God to narrate the films, which they did when they hired a local newsman named John Facenda. "He could make a laundry list sound like the Constitution of the United States," says Ed.

"Dad always had the great saying about Facenda. He said that if the Last Supper ever had an after-dinner speaker, it would be John Facenda," adds Steve, laughing. "He had this great oaken voice. He was the Walter Cronkite of Philadelphia. And I remember the first script I ever wrote for him.

"It began, 'It starts with a whistle.'" And it ended with Facenda saying, "and ends with a gun. 60 minutes of close-in action from kickoff to touchdown. This is pro football. The sport of our time.'"
---
To get to the real home of the sport of our time, you get off the turnpike just outside Philadelphia, in Mount Laurel, N.J. It's the $45 million home of NFL Films, Inc. If you're into pro pigskin, this is hog heaven.

The first thing you notice about the film vault is that it's well protected by fire suppression systems and security. "This is the history of the sport in this room," says Steve, who adds that there is 100 million feet of film in the vault.

And that history includes moments that have their own nicknames: "The Immaculate Reception," "The Holy Roller," "The Miracle of the Meadowlands," and one simply known as "The Catch."

"The only other human endeavor more thoroughly captured on 16-mm film than the National Football League is World War II," says Steve.

Here, even the cafeteria food trays serve up football. In Sabol's game room, there is every manner of football frivolity, including a Vince Lombardi photo that he signed "To Steve, A Schmuck if I ever saw one, Vince."

But it's not all fun and games. This is, after all, a business. It is in these state-of-the-art suites that the company provides programming for the more than 150 football shows around the nation and around the world.

They've branched out into commercials and music videos. As a private company, NFL Films won't say how much money they make each year.

They also won't tell you about the darker side of the sport: the steroids, the spousal abuse, and the excessive violence of the sport.

They come to praise pro football, not to bury it. "That's not what we do. That's being done by others. Why should we join that group?" asks Steve. "There's newspapers, and tabloids and television. They're doing that. So I don't contribute, and just follow along. The game is beautiful and I love it, and that's the way I want to portray it."
---
Steve is in Tampa Bay for a game between the Bucs and The Colts – and he's assembled his all-star cast.

Shooting on the ground is Steve Andrich, cameraman and vice president: "We move a lot. That's the thing we try … to make two cameras look like 10."
Up on top is 20-year veteran Hank McElway, who's only missed two games in his career with NFL Films. "You gotta love it," he says.

Donnie Marks is shooting a game in Dallas. His passion for his work is an echo of the company that Big Ed Sabol created more than 40 years ago.

"I think football is important, just for the fact that it's built in as genetically to wanna watch competition. And to root for the underdog, or the hero," says Marks. "I'm trying to tell every play … is a little story and hopefully, you know, it's a story that somebody can recognize when it's on the screen. And that's what keeps it fun."

"Dad always used to say that, 'Tell me a fact and I'll learn. Tell me a truth and I'll believe. But tell me a story and it will live in my heart forever,'" says Steve.

"That's pretty good," says Ed, laughing. "I'm glad I said that."
Thanks for reading CBS NEWS.
Create your free account or log in
for more features.