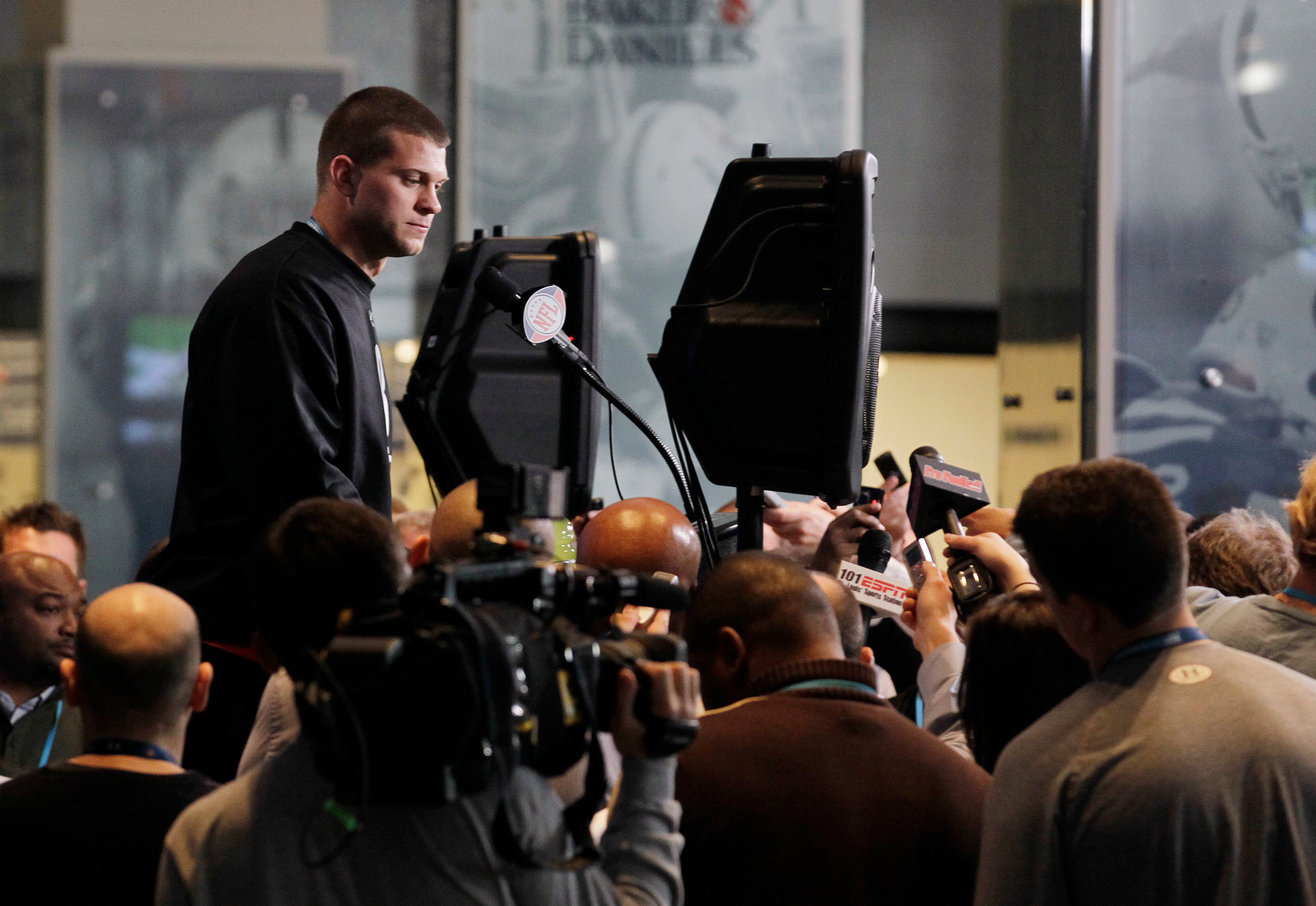 NFL Combine: Who's the best quarterback?
INDIANAPOLIS - Auburn's Cam Newton has taken the unusual step of choosing to performing the complete battery of quarterback workouts at the NFL Combine. Missouri's Blaine Gabbert isn't conceding anything to him.

Newton won the Heisman Trophy and a national championship, then declared himself eligible for the NFL draft a year early.

Gabbert says he, Washington's Jake Locker and Arkansas' Ryan Mallett are all competing with Newton to be the first quarterback chosen in April's draft.

Gabbert said Friday that he'll have a formal interview with the Carolina Panthers on Saturday. The Panthers have the first pick in the draft.

Newton might be, as one scout told CBSSports.com's Mike Freeman, the "black Ben Roethlisberger," but for the purposes of the NFL combine, he's Tim Tebow 2.0. Which is to say, everyone is going to be asked about him, reports CBSSports.com's Will Brinson.

That includes the Dallas Cowboys, who are reportedly going to meet with Newton (as a reminder, our 11th-ranked prospect and No. 2 quarterback) even though they've already got their own "entertainer," Tony Romo, on the roster.

That's according to a report in the Fort Worth Star-Telegram on Friday that cites "at least two members of the [Cowboys] front office" who said they were meeting with Newton before the draft.
Thanks for reading CBS NEWS.
Create your free account or log in
for more features.