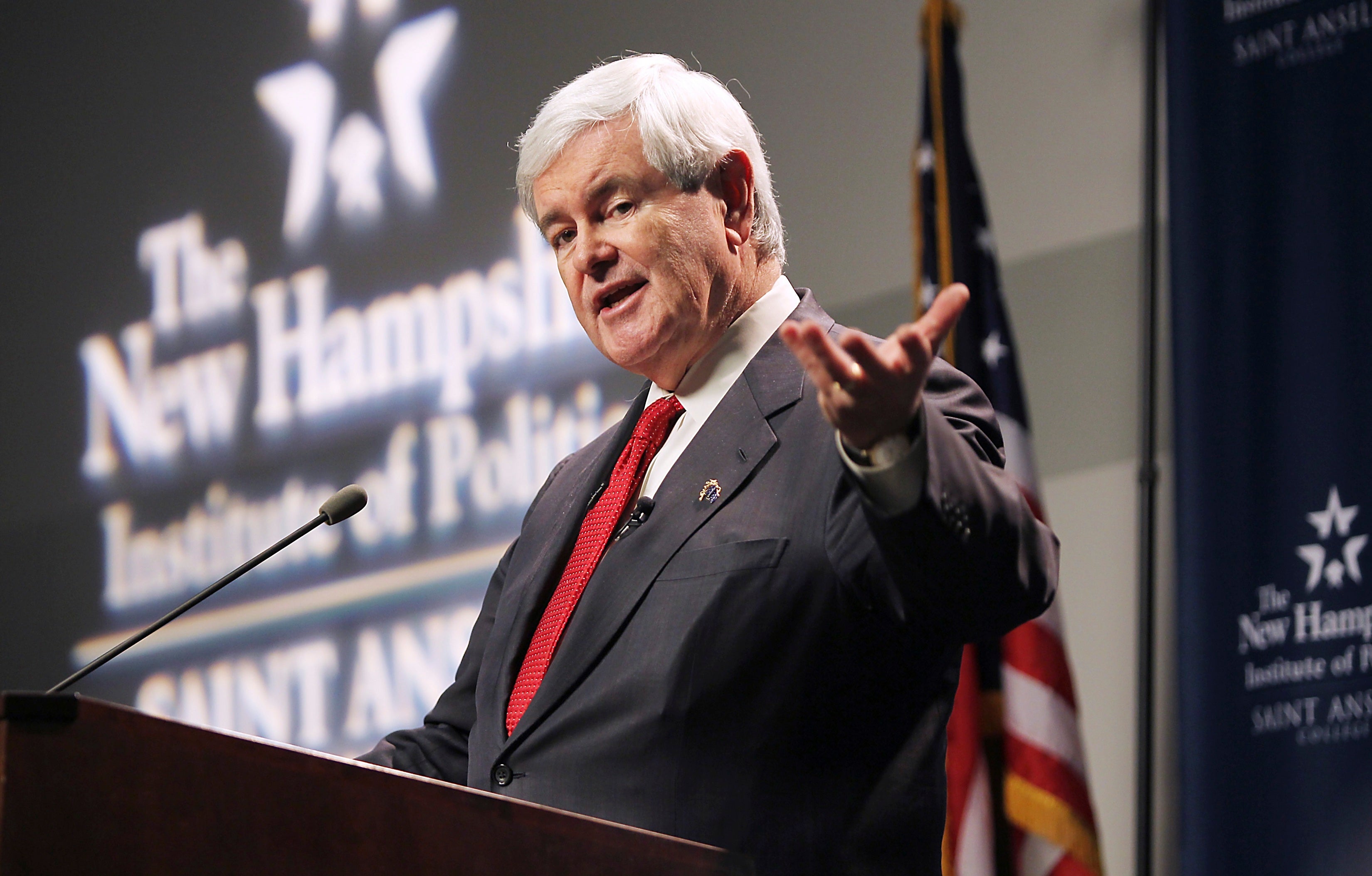 Newt Gingrich leads GOP field in national polls
Yet another national poll shows former House Speaker Newt Gingrich surpassing former Massachusetts Gov. Mitt Romney as the Republican presidential frontrunner.
A CNN poll conducted November 18 - 20 shows Gingrich earning the support of 24 percent of Republicans and GOP-leaning independents, with 20 percent backing Romney. The four-point difference is within the margin of error. Herman Cain garnered 17 percent support while Rick Perry came in at 11 percent.
Gingrich is the latest Republican to challenge Romney's frontrunner status, but the CNN poll indicates there is still plenty of room for movement in the race: Only 27 percent of Republicans said they have definitely made up their minds.
The CNN poll follows a Gallup poll in which Gingrich edged out Romney for the lead by one point among registered Republicans, 22 percent to 21 percent.
In reaction to the Gallup poll, Gingrich said it's clear he's the best candidate to take on President Obama.
"I think, first, is the scale of the solutions that I propose, which are much bigger and much more comprehensive than any other person running for office," he said in New Hampshire. "The second is the fact that I've actually done it. I'm the only person running this year who's actually helped create a national majority twice ... balanced the budget for four straight years at the federal level. Nobody else running comes anywhere close to that."
While voters said Gingrich is the most likely to understand complex issues and the best qualified to serve as commander in chief, there are signs that they may not be sold on his candidacy.
Forty percent said Romney has the best chance of beating Mr. Obama next year, compared to just 21 percent who said Gingrich does. Furthermore, Romney is considered the most likeable candidate and the most likely to get the economy moving again.
Thanks for reading CBS NEWS.
Create your free account or log in
for more features.