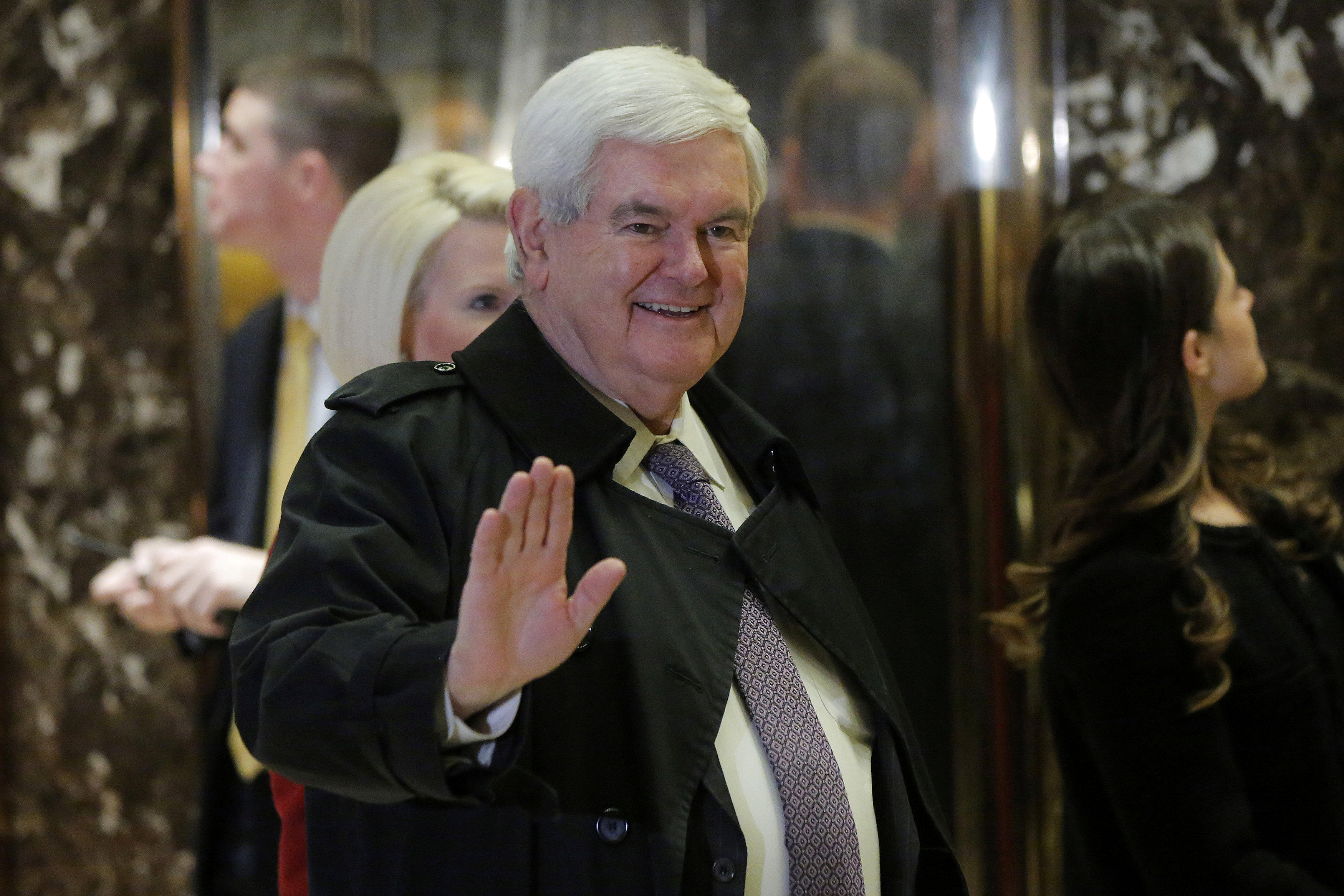 Trump ally Newt Gingrich calls fairness of Robert Mueller into question
WASHINGTON -- Trump ally and former House Speaker Newt Gingrich has had a change of heart about the special counsel in the Russia investigation, Robert Mueller, whose naming he had previously endorsed.
Very early Monday morning, at 4:34 a.m., Gingrich posted a tweet criticizing the former FBI director over the staff he's hiring for the probe, suggesting that Republicans are "delusional" if they think Mueller will be fair.
However, Mueller is held in high regard by Republicans and Democrats alike, and his appointment as special counsel was looked upon favorably. And Gingrich himself was effusive in his praise for Mueller when he was named, calling him a "superb choice," with an "impeccable" reputation for "honesty and integrity."
Gingrich's second thoughts appear to stem from the donor records of some of the employees Mueller has hired for the special counsel's office. The Washington Post reported that Mueller has already hired a number of staffers, including Deputy Solicitor General Michael Dreeben, former Deputy Assistant Attorney General Jeannie Rhee; Aaron Zebley, who was Mueller's chief of staff when he was FBI director; and James Quarles, a former assistant special prosecutor on the Watergate Special Prosecution Force.
Gingrich seems to take issue with the fact that most of these staffers have donated to Democrats. Dreeben, according to Open Secrets, gave $250 to then-presidential candidate Sen. Barack Obama in 2007 and in 2008, and he gave $1,000 to Hillary Clinton in 2006. Rhee has given thousands to Democratic candidates over the years, including Obama, Clinton, Sen. Chris Van Hollen and Sen. Mark Udall, among others.
Quarles, too, has a long history of giving to Democrats, including Obama, Clinton, John Kerry, Al Gore, Sen. Charles Schumer, Sen. Ed Markey, Sen. Bob Menendez, Sen. Ron Wyden, Rep. John Spratt, former Sen. Mary Landrieu and Sen. Chris Van Hollen, among others. However, Quarles has also given to two Republicans, including retiring Rep. Jason Chaffetz and former Virginia Gov. George Allen. Zebley alone has not made any political donations.
Thanks for reading CBS NEWS.
Create your free account or log in
for more features.