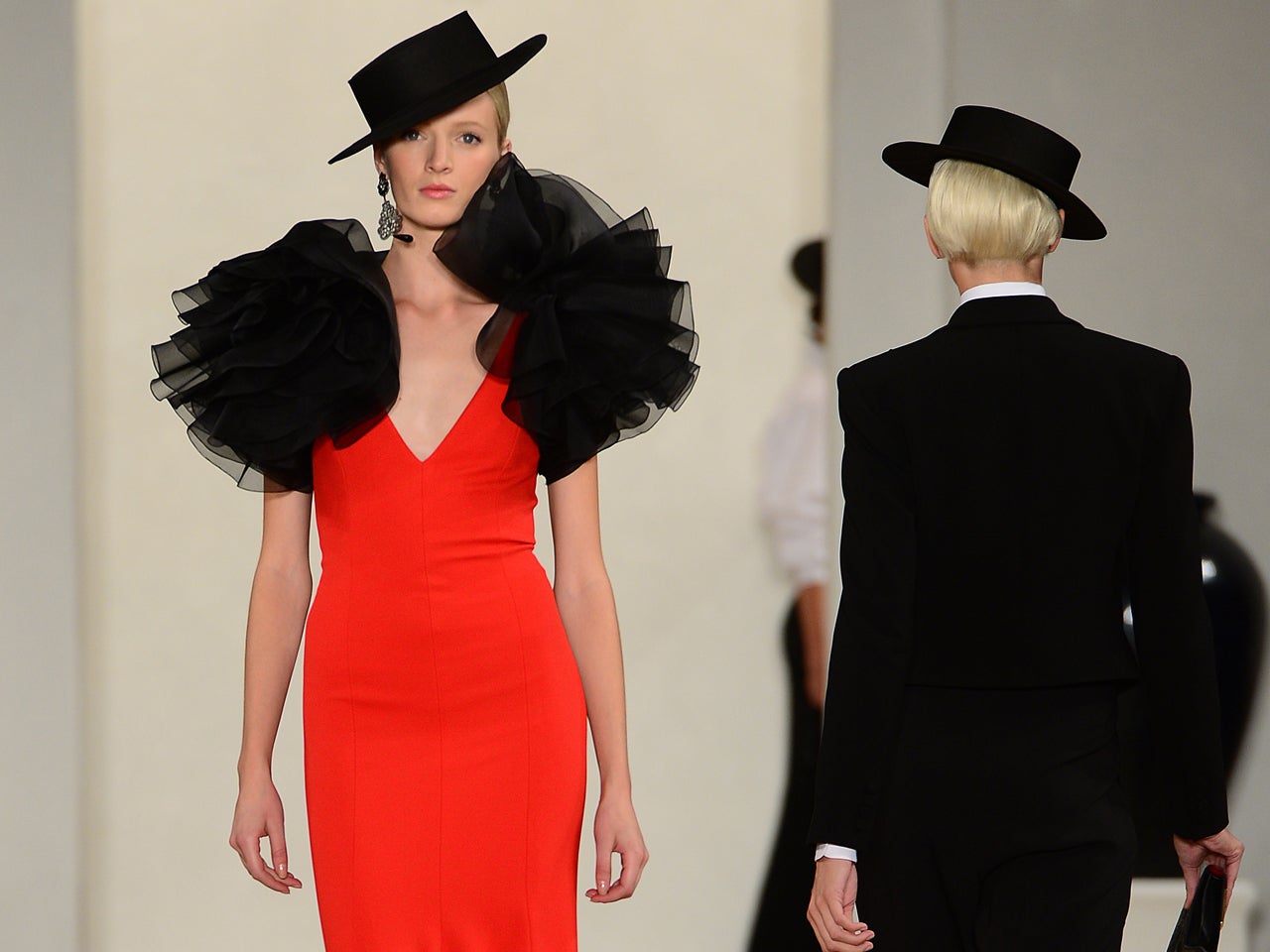 New York Fashion Week: Spring to be a "statement season"
(CBS/AP) The designers previewing spring collections at New York Fashion Week all embodied one word -- bold.
Between saturated color, sexy cutouts, statement-making stripes and mixed-up prints, the clothes on display at Lincoln Center all had something to say.
Pictures: Fashion Week Day 7
Special Section: New York Fashion
"It feels like a statement season," said Brandon Holley, editor-in-chief of Lucky magazine. "It feels like everyone is tired of shopping their closet, and they're ready to make a new statement."
Retailers are happy to see newness and bright colors, said Ken Downing, fashion director for Neiman Marcus.
Nearly 200 designers preview their spring collections in New York before the fashion crowd heads to London, Milan and Paris. In seasons past, it was as if they all agreed on a message ahead of time. After the recession started, a hard-edged chick was the obvious muse. A few seasons later, everything was bohemian.
This time, there were certainly clear trends - among them skirt suits, big colors, below-the-knee coats, leather, cutouts, corsets and banding, stripes and black-and-white.
There were hints of India and other exotic locales. And the prints were edgier than what are usually offered in spring - instead of "pretty" florals, there were digital renderings, X-ray patterns, skulls. "If it is a floral, then it's photo realism floral, and that seems very different," Holley said.
Even uptown staples Carolina Herrera and Oscar de la Renta had an edge, with the latter adding leather and latex to his society girl.
It's as though designers stopped dictating style and are instead providing options. There's your breath of spring air.
Ralph Lauren
Statement made, Ralph Lauren: Be strong. Be bold. Go on that adventure.
The first look on Ralph Lauren's runway featured a turquoise suede poet top, with cascading ruffles down the front, and the model wore a beret and carried a studded motorcycle bag. From there, it was a bright red hand-crocheted tank dress and a few looks later was a tomato red suede jacket with rustic brown leather details.
A colorful blanket-style serape was getting buzz from editors and stylists before they even left the downtown show space where Olivia Wilde and Jessica Alba sat in the front row. Lauren offered the same idea - in the same green, brown and yellow colors - in an off-the-shoulder serape wrap top that probably more easily fits into the closets of most customers.
There were beaded bolero jackets and embellished jodhpur pants that evoked a matador to the Spanish-style music, with flat-top hats and colorful scarves around some models' necks. But taking each piece on its own, it wasn't a costume.
Calvin Klein
Francisco Costa, women's creative director at Calvin Klein, got to have final say Thursday at New York Fashion Week as one of the last major designers to preview a spring collection, but he left a purposeful impression of things left undone.
It's what left the crowd wanting more. Edges were left frayed, contrasting linings were revealed, and necklines were bare and exposed, all giving the impression that one was seeing more than he should. A gold hardware frame peeked atop the black sheer-panel dress that closed the show.
Costa has a knack for the "seductive lines," he mentioned in his notes. He certainly drew eyes to the bust and bodice, offering a series of conical bustiers, which were exactly what they sound like. On their own, they were futuristic but also a little harsh; under a sheer silk corset or a mesh silk crepe coat, they were sexy and edgy.
Calvin Klein continued the many layers of fabrics and textures that have dominated the runways: an abstract lace dress goes over a lacquered satin bustier and a bonded mesh skirt, for example. But the fact that almost every outfit featured black here can't be called part of that trend - it's a way of life for this design house.
Thanks for reading CBS NEWS.
Create your free account or log in
for more features.