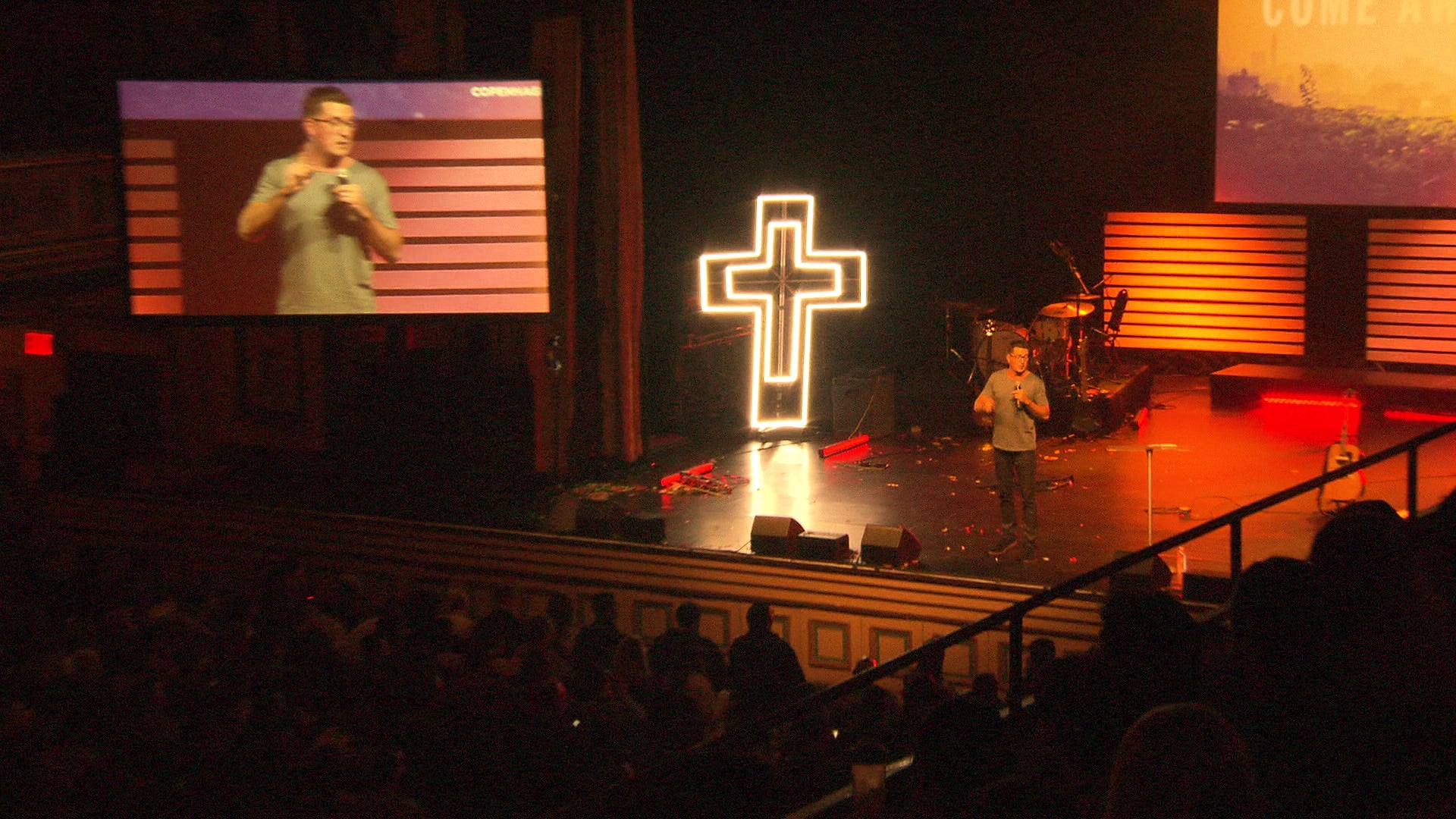 Fresh approach to faith draws thousands in NYC
This piece originally aired on November 6, 2014.
While nearly 80 percent of Americans identify themselves as Christians, only 37 percent say they regularly go to church services.
Falling attendance is often blamed on discord over social issues like same-sex marriage, but one wildly popular megachurch from Australia is bucking that trend and making its mark in the U.S. without shying away from tough questions. It's also finding no shortage of young Christians, reports CBS News correspondent Jericka Duncan reports.
Inside Manhattan's grand ballroom, Carl Lentz is electrifying an audience, but it's not the latest blockbuster on Broadway -- it's New York City's Hillsong Church. And Lentz, a 35-year-old husband and father of three, is not your average pastor.
He preaches six to seven services every Sunday.
"Yeah, it's tiring but you're also getting refreshed because you're doing what you were born to do," he said.
Lentz graduated from Hillsong Bible College, and by 2010 he began preaching in New York City nightclubs. It was the start of Hillsong in the U.S.
Now, a largely young crowd of 7,000 people line up to attend.
"People often talk about the trendy aspect of our church. It's a small portion," he said. "There are a lot of people at our church right this second who do not care about fashion, they don't care about what looks cool. We just say you come as you are, and there's going to be a place for you here."
Senior pastor Brian Houston founded Hillsong 30 years ago in Australia.
"To be honest, when we started we had no idea that one day we would have campuses and churches all around the globe like we do today," Houston said.
Young people are drawn to Hillsong's music. The church has its own record label that's sold 16 million albums worldwide and earns $100 million a year.
Every week in 12 countries, 75,000 faithful members fill Hillsong churches. Hillsong has 10 million followers on social media, including Justin Bieber and NBA star Kevin Durant, who was baptized by Pastor Lentz.
"We're conscious of culture, that's the thing. So I think our music, it's like, eye opening and people go, 'Wow, I didn't know churches could do stuff like that,' which is sad, but that's the truth," Lentz said. "I think that's why it's opened so many doors because it's so good."
While the concert-like atmosphere differs from a traditional Christian church, Hillsong said its religious principles are the same.
"We're Bible believing Christians and so we don't turn back on the Bible at all," Lentz said. "We just want to see the Bible connect with people."
Despite the controversy, Lentz said they don't shy away from social issues.
"There's not an issue we would ever run from," he assured. "There's not an issue we would ever not preach about. Not one."
As far as the issue of premarital sex, he preaches to save it for marriage.
"There's a higher question -- what does God say about purity, what does God say about identity?" he asked. "What does God say about valuing other people?"
And even if someone has a differing opinion on abortion, Hillsong won't shut its doors.
"Life is sacred but whatever you chose to do, this is still home for you," Lentz said. "We're not going to kick you out this house you have to make your own decision. We're going to walk with you either way. This is what we believe, life is sacred, but we still love you."
Women can serve any role in the church. Openly gay couples are welcome, but Hillsong does not support same-sex marriage.
"I think the Bible is clear," Houston said. "Ultimately we depend on the word of God, which is the scriptures, and that's the stand we take."
He insisted he's not "against anything" rather that it's just a matter of what's written in the Bible.
"I have the right to have my belief, just like you have the right to have your belief," Lentz said.
Welcome home signs remind worshipers they're part of a family. And by making faith fresh, Hillsong believes this crowd will continue to embrace its Christian message.
"The message doesn't change," Houston said. "Sometimes if the church isn't going to change the methods, then it will become irrelevant."
At the end of the day, the goal is the same as any other church, to practice religion.
"I just know what we do, which is love God, love life, love people, have church the way we have it," he said. "Let the chips fall where they may."
Earlier this year, Hillsong opened its first church in Los Angeles, and it tells CBS News 2,500 people are attending services each Sunday.
A Hollywood documentary on the church's band will hit theaters Easter weekend.
Thanks for reading CBS NEWS.
Create your free account or log in
for more features.