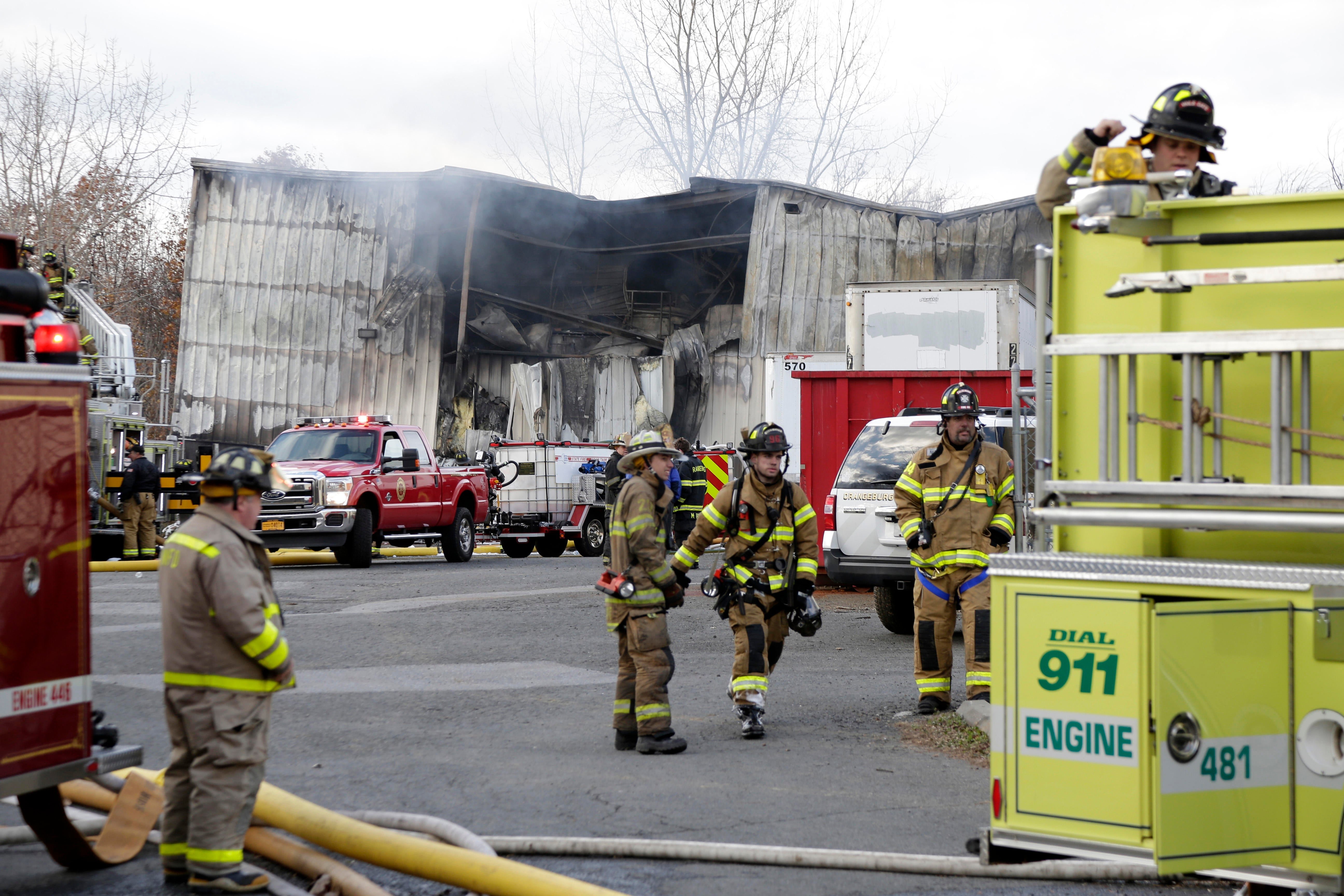 New Windsor, New York, warehouse fire leaves dozens injured
NEW WINDSOR, N.Y. -- Two explosions and a fire at a cosmetics factory north of New York City left up to 35 people injured, including seven firefighters caught in the second blast, authorities said Monday.
The first explosion occurred around 10:15 a.m. Monday at the Verla International cosmetics factory, New Windsor police said. Firefighters who responded were inside when the second explosion occurred around 10:40 a.m.
Up to 35 people were being treated for injuries, including seven firefighters, most of them from the nearby city of Newburgh, Town Supervisor George Green said. Two of the firefighters were taken to the burn unit at Westchester Medical Center, he said. None of the injuries appear to be life threatening, officials said.
One employee remains unaccounted for, Green said.
"It's still an active fire scene," Green said, adding that the flames were "knocked down pretty well at this point."
A man who answered the phone at one of the responding fire departments called the blaze a "five-alarm chemical fire with multiple counties helping."
Hazardous materials teams also responded, Green said.
CBS New York reports photos from the scene showed large plumes of smoke billowing high into the air. More than 30 fire agencies from multiple counties were on the scene to battle the blaze, the station said.
There was no word on a cause of the blaze.
Gov. Andrew Cuomo said state emergency response teams have been sent to the factory. State personnel dispatched included homeland security staffers, state police, environmental conservation enforcement officers and health department technicians, the Democratic governor said.
The factory is about a half-mile from the town hall and police station in New Windsor, on the Hudson River's west bank, 55 miles north of New York City. The 37-year-old New Windsor-based company's website says the products it makes include nail polish, perfumes, lotions and other products.
Thanks for reading CBS NEWS.
Create your free account or log in
for more features.