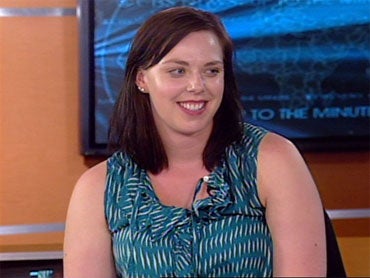 New Ways To Use Toothpaste
Toothpaste can do a lot more than prevent cavities and clean your mouth. Real Simple Magazine came up with six new uses for toothpaste from jewelry polish to hand deodorizer. Kristin Appenbrink, Associate Editor for RealSimple.com tells us how you can get more out of your tube.
If you don't have jewelry polish handy smear a glob of nongel toothpaste on tarnished metals. Gently buff metal to a bright shine with a soft cloth.
Remove grubby fingerprints from the keyboard by rubbing keys with white, baking soda-based toothpaste. Let the keys dry, then wipe with a damp cloth.
Are your swim goggles annoying you by fogging up? Toothpaste is the solution. Coat each lens inside and out with nongel toothpaste and rinse. The paste helps prevent haziness.
If you can't seem to get the smell off your fingers after handling garlic or onions, apply a half-dollar-size amount of toothpaste to wet palms, rub together and rinse.
When your nails appear dull or yellow gently massage a little whitening toothpaste into your nail beds to brighten them up.
Return white or light-colored shoes to their fresh-out-of-the-box state by erasing scuff marks with a soft toothbrush and a white nongel paste. Remove excess toothpaste with a damp cloth.
For more information on "New Uses For Old Things" visit realsimple.com.
Kristin Appenbrink & Erika Wortham
Thanks for reading CBS NEWS.
Create your free account or log in
for more features.