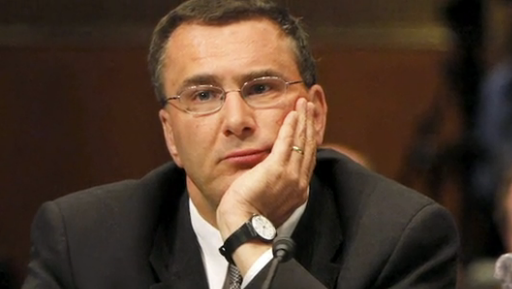 New video surfaces with controversial Obamacare consultant
WASHINGTON - A new video has surfaced showing economist Jonathan Gruber, who made controversial comments about how the Affordable Care Act was written, talking about states' opposition to the Medicaid expansion in the law, and the role poverty may play in its success or failure.
"There's larger principles at stake here," Gruber said in the video, which appeared on the website Healthinsurance.org in April. "When these states are not just turning down covering the poor people, but turning down the federal stimulus that would come with that.
"They're not just not interested in covering poor people, they're willing to sacrifice billions of dollars in injections into their economy in order to punish poor people. I mean, it really is just almost awesome in its evilness."
Gruber was seen in a 2013 video that caught attention last week in which he said the ACA passed, in part, due to "the stupidity of the American voter."
And that wasn't the only recorded remark from Gruber to raise eyebrows. In a 2011 video, he describes how Obamacare's authors used deception to describe a new tax on high-end insurance plans scheduled to go into effect in 2018.
"And the only way we could take it on was first by mislabeling it, calling it a tax on insurance plans rather than a tax on people, when we all know it's a tax on people who hold those insurance plans," Gruber said.
In 2012, he boasted about similar tactics in the universal health care bill he helped to craft in Massachusetts, which was a precursor to Obamacare.
"The dirty secret in Massachusetts is the feds paid for our bill, OK, in Massachusetts," Gruber said. "Ted Kennedy and the smart people in Massachusetts basically figured out a way to rip off the feds for about $400 million a year."
Vermont has announced that it will not pay the remainder of Gruber's $400,000 consulting contract, although his services are still needed leading up to a January deadline to present a health reform plan to the state legislature. Gruber was hired to run economic models to support the governor's plan.
Gruber has consulted on healthcare initiatives in at least seven other states -- Colorado, Connecticut, Maine, Michigan, Minnesota, West Virginia and Wisconsin.
Thanks for reading CBS NEWS.
Create your free account or log in
for more features.