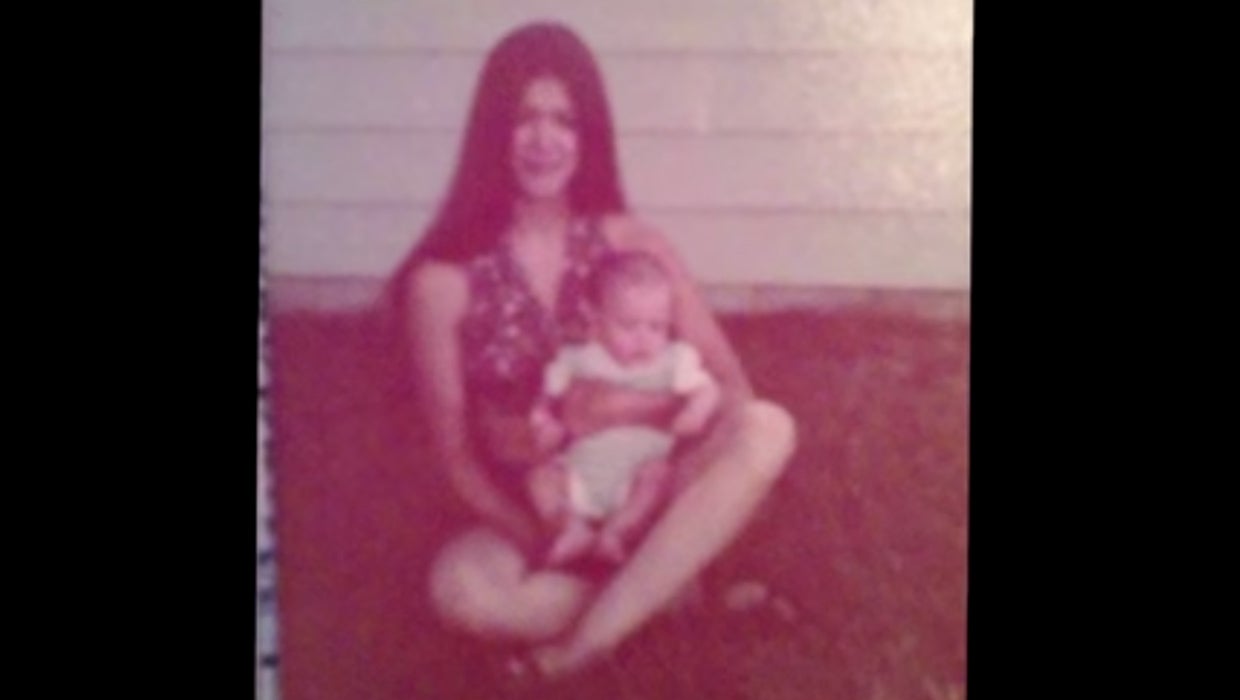 New push to solve Calif. woman's 1977 cold case murder
SOUTH LAKE TAHOE, Calif. -- On July 24, 1977, 27-year-old Brynn Rainey stopped by a bar near the Nevada casino where she worked - just over the state line from her home in South Lake Tahoe in northern California. She was early for her 2 a.m. graveyard shift.
Brynn was a regular at the pub, and the bartender noticed her there that evening. It was the last time anyone would see her alive.
Her body was found the next month, buried in a shallow grave in a popular South Lake Tahoe horse riding area. Her killer remains unknown.
Brynn's murder is among the dozens of cold case homicides in El Dorado County, Calif. that a special task force is aiming to solve. The task force was launched by county district attorney Vern Pierson in 2013 in an effort to close the more than 60 cold case murders in the county of 180,000 - nearly double the amount of cold cases than nearby counties twice its size, according to the DA's office.
As a part of that effort to solicit tips from the public, the office is developing a series of videos highlighting each of the cases and releasing them monthly on their Facebook page. 48 Hours' Crimesider will be highlighting the videos and reporting on the cases.
"If you have any information - and I emphasize any information - contact us," district attorney's office investigator Dave Stevenson urges in the video highlighting Brynn's murder.
The young woman's family is also hoping someone comes forward with information.
"It's been so long - maybe somebody has a guilty conscience at this point," her half-brother Pete Garl told 48 Hours' Crimesider. "I'm hoping somebody will do something."
Just months before her murder, Brynn had moved to South Lake Tahoe from her home in Ohio, investigators say. She had initially traveled to the area with her brother and sister-in-law for a wedding in March of 1977, and decided to stay.
"Like so many people do, Brynn fell in love with the South Tahoe area and decided to make it her home," Stevenson says in the video.
The young woman picked up a job as a motel maid before finding work as a Keno girl at Nevada's Sahara casino, according to investigators. She found a place to live at an apartment complex on South Lake Tahoe's Emerald Bay Road, often catching the bus or hitchhiking to work.
The morning of her murder, according to investigators, a group of friends spotted her waiting at the bus stop on her way to the casino. They picked her up and dropped her off at the pub near work - the Bittercreek Salloon - just before her shift. The bartender who spotted her said he didn't notice her talking to anyone or see her leaving.
Then, she vanished. What happened next remains a mystery.
Brynn was found dead the next month, in a horse riding area known as the Stateline Stables. Investigators ruled it a homicide because her body had been buried, but couldn't determine her cause of death, Stevenson told Crimesider.
The county's cold case task force is continuing to evaluate forensic and DNA evidence found at the scene, investigators say, but so far, it hasn't led to an arrest. The task force, which includes investigators from the El Dorado County sheriff's office, district attorney's office and South Lake Tahoe police department, also includes a Department of Justice criminal forensic analyst funded by fees collected in the county as criminal penalties.
Garl, Brynn's half-brother, was 13 at the time of his sister's death. He told Crimesider that her murder has been devastating for her family. Their mother, who also lost another son to colon cancer, passed away about eight years ago without knowing who killed her daughter.
He said the passage of time is a major obstacle in the case.
"There's no smoking gun, and without a confession, it's next to impossible," he said.
However, he's still hopeful that someone with information will come forward.
"All we can do is keep trying and never give up," he said.
Anyone with information is asked to call 530-903-8468 or email robert.cosley@edcgov.us.
Thanks for reading CBS NEWS.
Create your free account or log in
for more features.