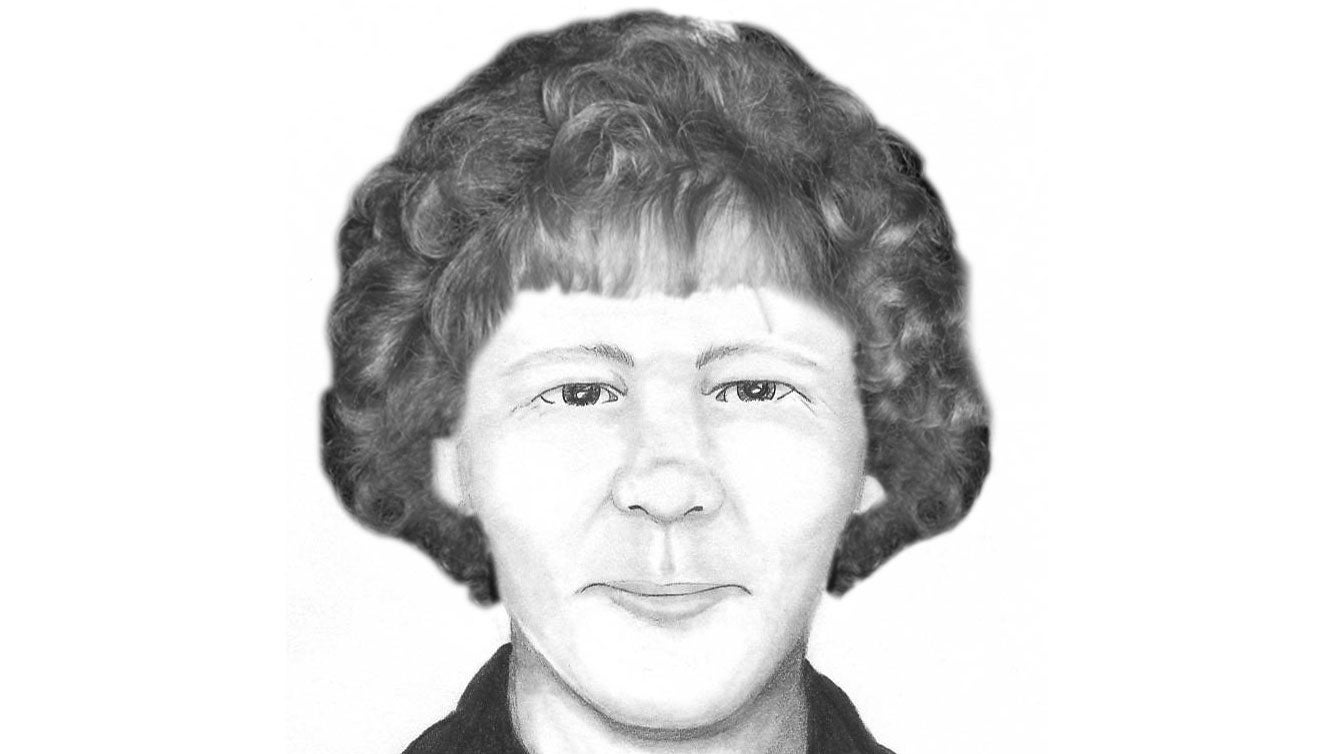 New push to ID victim in Oregon cold case murder
POLK COUNTY, Ore. -- Police have released a sketch of an unidentified murder victim found dead in rural Oregon in 1996 in a new push for leads in the cold case.
Eighteen years later, investigators still haven't been able to identify the woman's remains, according to a Polk County Sheriff's Office statement.
The woman's body was found in the hills overlooking the Mill Creek area in rural Polk County, in northwest Oregon outside Salem, on Sept. 1, 1996, police say. Suspicious circumstances at the crime scene led police to investigate the case as a homicide, but a search of missing persons in the county and the state from 1995 and 1996 didn't turn up a match.
Police believe the woman may have been from out of state, and her body may have been in the Mill Creek area for as little as a few months up to one year before its discovery. She would likely have disappeared between the fall of 1995 and the summer of 1996, according to the statement.
Police are describing the woman as a white female, 45 years old or older, between five feet and five feet-six inches tall, with a slight build and possible curvature of the spine. She likely had a complete upper denture, and black and gray hair.
The woman's skull showed a crescent shaped surgical incision in the forehead, which investigators determined to be related to a sinus surgery that apparently occurred years before her death. It's possible the procedure left a visible scar, according to police.
Earlier this year, the case was turned over to the Polk County Sheriff's Office cold case team, which worked with the Oregon Health and Science University and the Oregon State Medical Examiner's office on the updated profile sketch. The sketch was completed by the Clackamas County Sheriff's Office.
Anyone with information is asked to call the Polk County Sheriff's Office tipline at 503-623-1878, or contact Det. Sgt. Mark Garton or Det. John Williams at 503-623-9251.
More information on the case is also available at the National Missing and Unidentified Persons database.
Thanks for reading CBS NEWS.
Create your free account or log in
for more features.