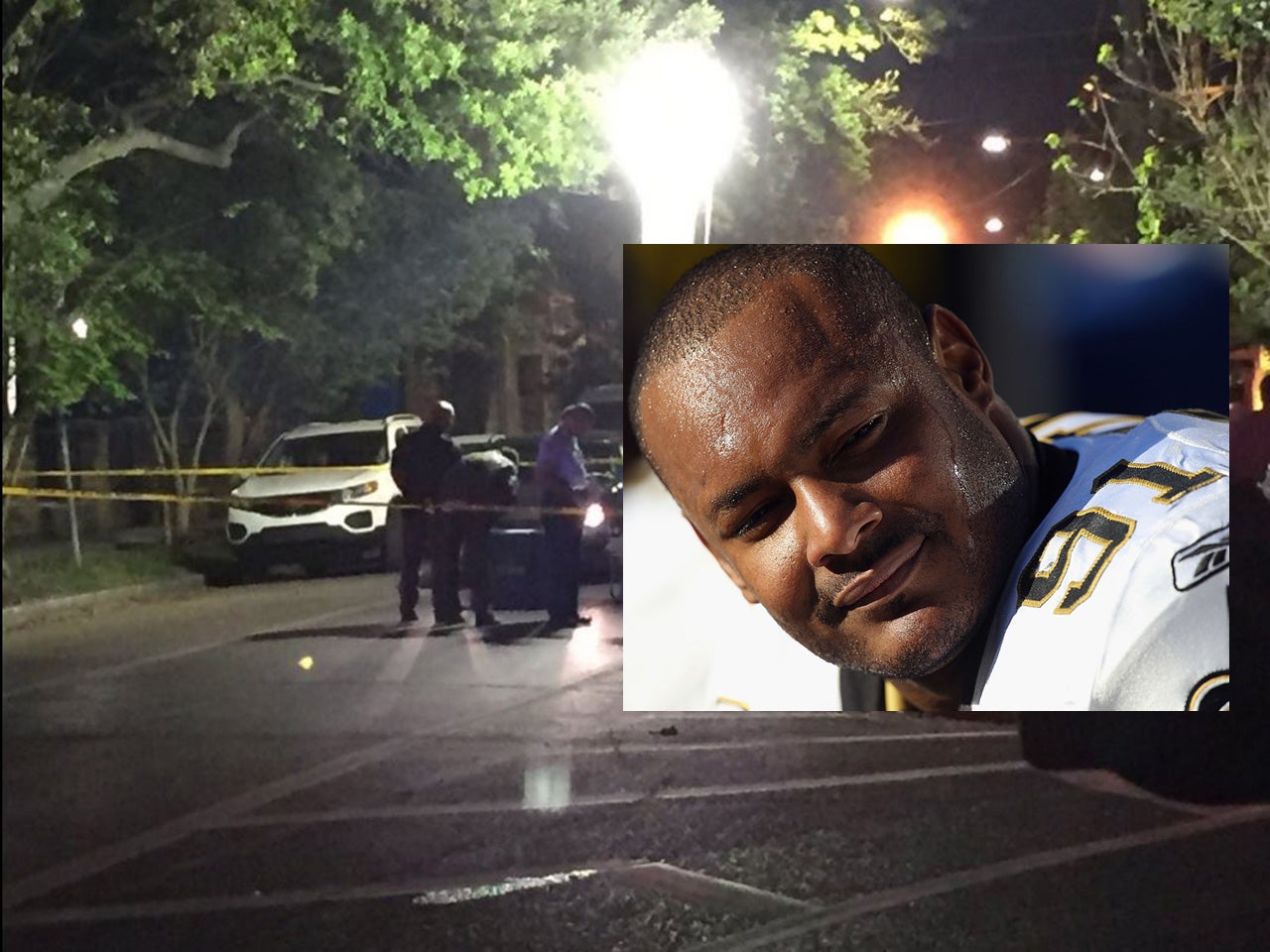 New video raises questions about slaying of ex-Saints player Will Smith
Hours after police arrested and charged Cardell Hayes with second degree murder, his attorney insisted there was more to the story. He says before the shooting, his client was a victim of a hit-and-run involving his hummer.
Now, new video is raising questions about events leading up to the apparent road-rage killing of former Saints player Will Smith. A surveillance video obtained by New Orleans' Fox 8 appears to show a Hummer at a red light, followed by a Mercedes SUV, reports CBS News correspondent Manuel Bojorquez.
"CBS This Morning" has not been able to independently confirm the tape, but the vehicles seem to match the make of the Hummer driven by Hayes and Mercedes driven by Smith the night of Saturday's deadly shooting.
More surveillance video shows the Hummer come to a quick stop, and the Mercedes appears to possibly tap the vehicle from behind.
Moments later, the Hummer pulls to the side of the road and the driver of the SUV speeds away. The Hummer then follows.
"This was not some situation where my client hunted down Mr. Smith," said Hayes's attorney, John Fuller.
It's still unclear exactly what led up to the deadly confrontation.
Police say Cardell Hayes's Hummer rear-ended Smith's Mercedes, which then collided with another vehicle, a Chevy Impala. The two men exchanged words and as Smith walked away, he was shot multiple times in the back and right torso. Smith's body was found slumped over the steering wheel with his foot on the ground.
At some point, Smith's wife had gotten out of the car and was somewhere near the driver's side, when she was struck twice in the leg. Cell-phone video from that night captured Smith's wife crying out.
"I need an ambulance. My leg has been shot!" she cried.
An unknown witness is also heard talking about another gun, though he didn't mention anyone by name.
"I guess this guy was like, 'Get out of here or I have a gun' And he goes, 'F*** y'all, I've got one too.' And he grabs the gun and then he shoots him in the back - dead," the witness said.
Fuller has suggested there was a second gun at the scene, though he didn't say whether the weapon was in Smith's car.
"It'd be safe to say that not only did my client feel threatened but citizens who were out on that block felt threatened as well," Fuller said.
New Orleans police say they're planning on filing a second charge against Hayes for allegedly shooting Smith's wife.
On Wednesday, a traditional brass-band parade will be held near the shooting scene in honor of Smith, with the Saints planning their own tribute on Friday.
Thanks for reading CBS NEWS.
Create your free account or log in
for more features.