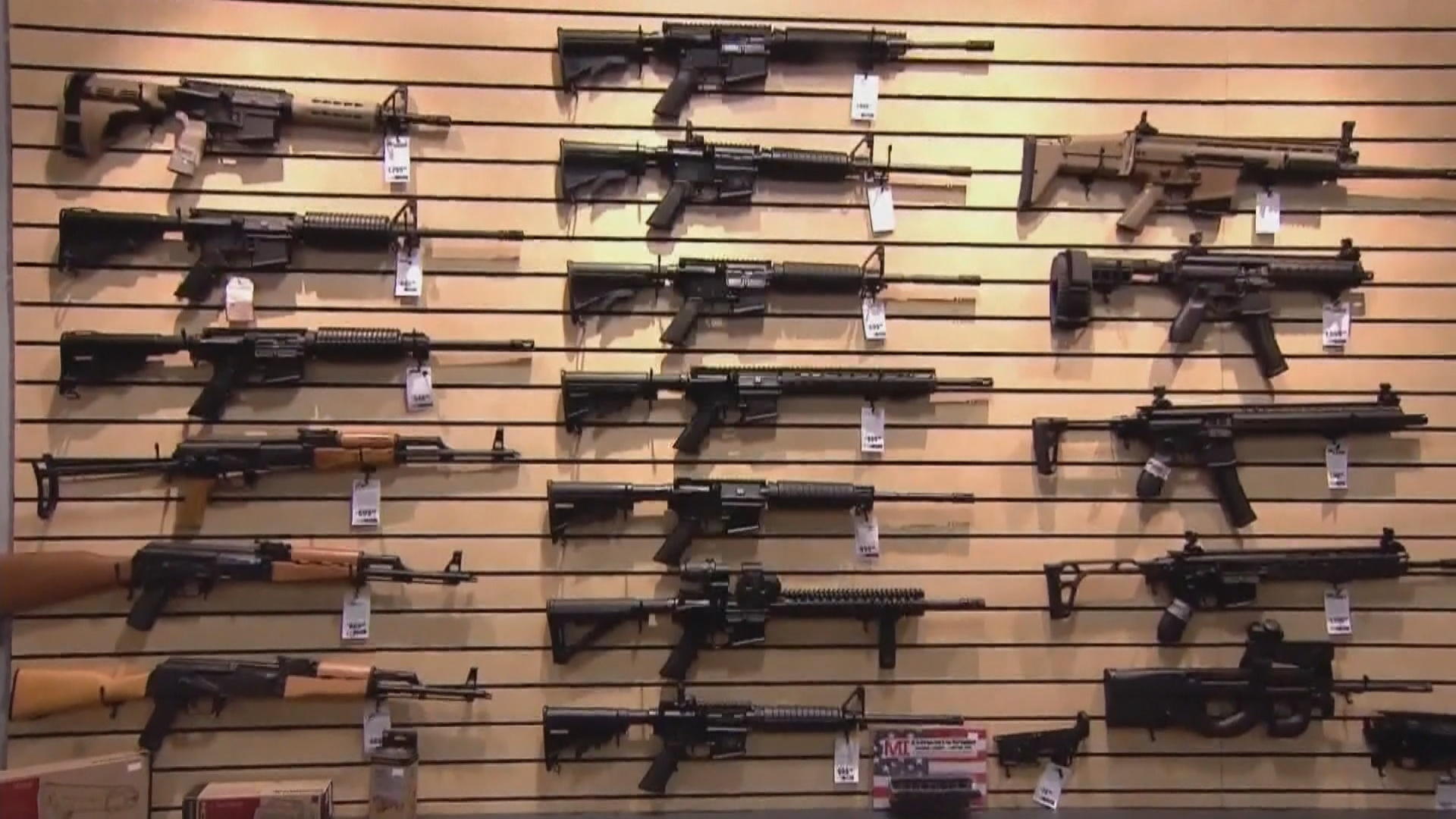 From gun control measures to the minimum wage, new laws for 2017
Hundreds of laws passed in 2016 will take effect across the country Sunday – and some are raising eyebrows.
America is known as the land of the free. Residents of Illinois, however, may need a reminder on New Year's Day. They'll wake up with almost 200 new laws to follow, reports CBS News correspondent Tony Dokoupil. They might also consider themselves lucky, however: California passed nearly 900 laws in 2016, many of which go into effect in the new year.
Across California on January 1, it will be illegal for drivers to hold or use electronic devices while driving, reports CBS News correspondent John Blackstone. Smart phones and other gadgets will have to be mounted on the dashboard or the windshield while driving, and drivers must use hands-free technology.
You'll also be allowed to break into a hot or cold car to save an animal, as long as you call authorities first.
Six controversial new gun control measures will take effect in California, including an expanded ban on assault weapons. Californians who don't like that law can of course vote in someone to change it – and as of New Year's Day, they can take a selfie in the ballot booth, too.

If you're a craft beer drinker in New York City, every beer you drink in 2017 will mean a tax benefit for the brewer.

"Pennies are falling into the Brooklyn Brewery piggy bank," Brooklyn Brewery founder Stephen Hindy said.

That's thanks to a new law that gives the small brewers in the Big Apple a kickback of about a penny a bottle.

"It'll save us about a quarter of a million dollars this year," Hindy said.

New York Gov. Andrew Cuomo isn't hoping the tax benefit creates new drinkers, but rather, new jobs.
In Illinois, a new law requires hairdressers, nail technicians and others to undergo training so they can recognize signs of domestic and sexual abuse, reports CBS News correspondent Dean Reynolds. They won't be required to report any abuse, but cosmetologists won't be able to renew their licenses without the training.

Meanwhile, millions of workers will see a raise on January 1, as 18 states bump up their minimum wage.
In Oregon, don't think about using sky lanterns -- they'll be illegal.
If you want a strong beer, go to Tennessee: Brewers will now be able to make beer with an alcohol content over 10 percent.
In Nevada, New Year's Day is the dawn of legal recreational marijuana, one of four states where voters in November decided to end the prohibition.
Most of the new laws address national issues. But then there are the laws like Senate Bill 2342 in Illinois -- where it will soon be legal to use a pitchfork, spear gun or bow and arrow to hunt catfish.
Thanks for reading CBS NEWS.
Create your free account or log in
for more features.