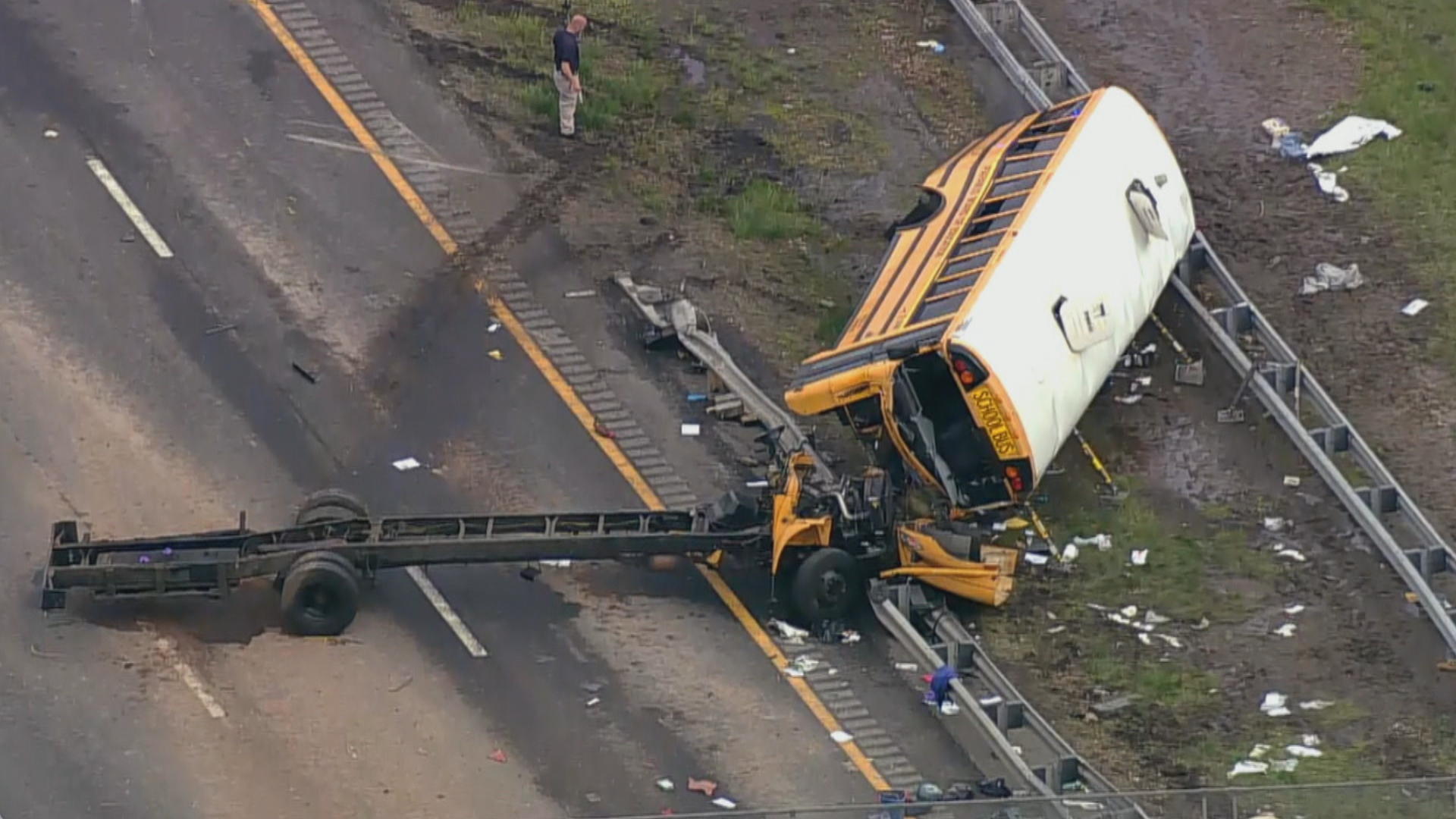 New Jersey school bus driver made illegal U-turn before deadly crash, officials say
Officials say the bus driver in the deadly school bus crash in New Jersey made an illegal turn before colliding with a dump truck on Thursday. It happened on Interstate 80 near Mount Olive. A student and teacher were killed, and 43 other people on the bus were hospitalized. One child is in a medically induced coma.
The East Brook Middle School bus was part of a field trip to historic Waterloo Village. Local authorities say the bus missed an exit and tried to make an illegal U-turn before it crashed, reports CBS News correspondent Michelle Miller.
"I'm going to need about 20 ambulances, I have a full school bus, and I have victims on the ground," an emergency responder could be heard saying in a 911 call.
The violent force of the crash ripped the bus packed with fifth graders in two pieces and flipped it over. The bus did have seatbelts. Theo Ancevski, 11, was onboard during the collision.
"A lot of people were screaming. And they were hanging from their seatbelts… A few people got out of the windows and they got out of the emergency exit on the top of the roof," Ancevski said.
Emergency responders rushed to the scene. Canine units searched through wreckage and woods for passengers who may have been ejected. Dozens of victims were taken to local hospitals. The dump truck driver was also hospitalized.
Frantic parents arrived at the middle school as news of the accident spread, while emotional students worried about their fellow classmates.
"My best friend was on that bus and I was so scared," one student said.
"It's kind of hard to explain but I'm scared for my friends who were on the bus," another said.
The New Jersey state police and the Morris County prosecutor's office are leading the investigation into the crash. It's unclear if the driver of the bus will face any charges. Paramus school district is canceling all field trips for the remainder of the year.
Thanks for reading CBS NEWS.
Create your free account or log in
for more features.