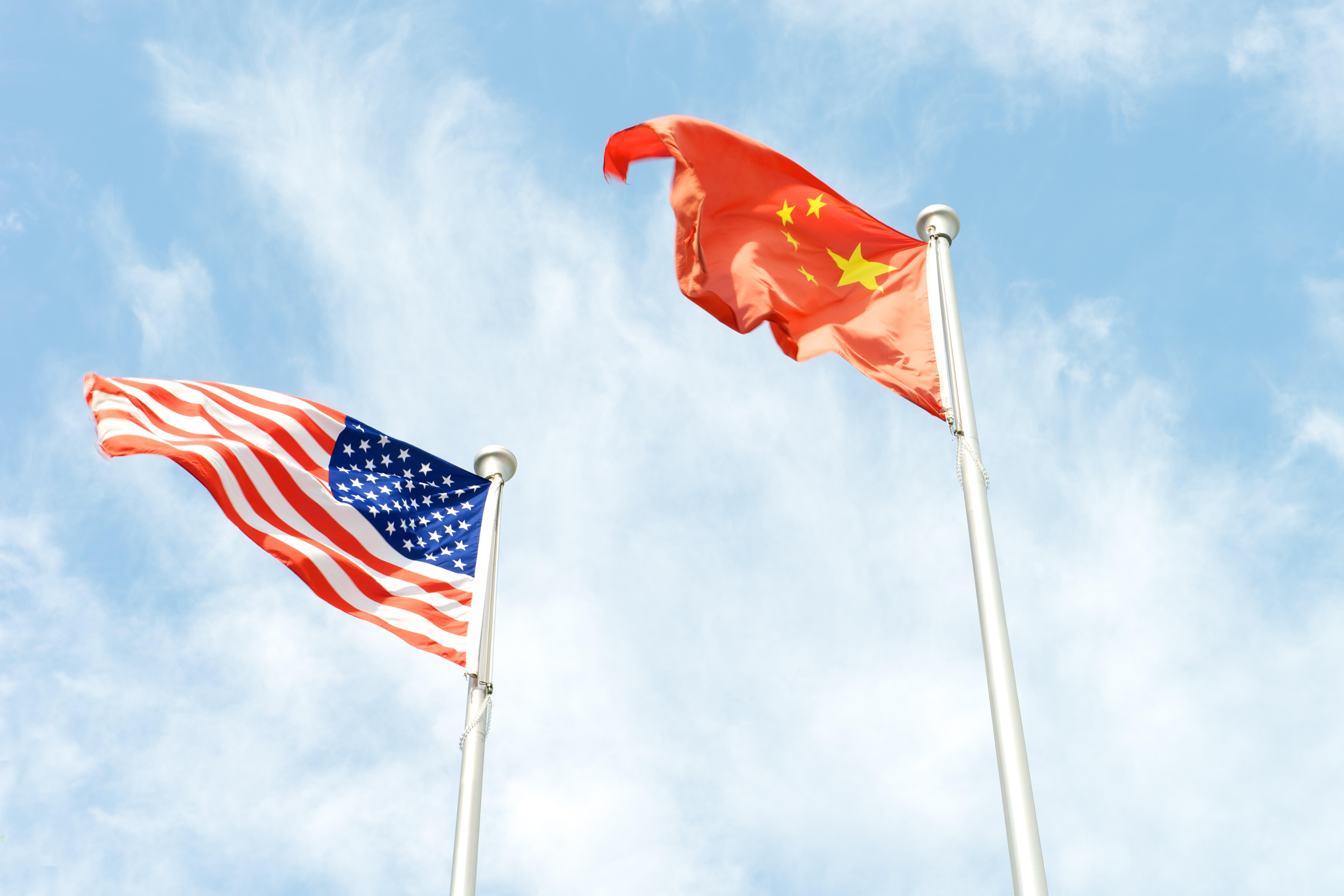 New head of "DARPA for spies" warns that China is attracting top research talent
China's outsize investment in technology industries and priority research areas like synthetic biology and artificial intelligence may mean top talent that might have remained in the United States is instead lured overseas, according to the newly named director of the Intelligence Advanced Research Project Activity (IARPA), Stacey Dixon.
"We're talking billion-dollar investments," Dixon said, "and it's scary, because those are large investments that can really shift what research is accomplished."
In an interview with "Intelligence Matters" host and CBS News senior national security contributor Michael Morell, Dixon said the resources and attention China has dedicated in recent years to developing certain capabilities pose "a challenge."
"We have not indicated that we are going to be making the same sort of investments," she said. "And so, we're sort of losing some of that talent that I think otherwise would have stayed in the U.S."
IARPA, which invests in specialized, cutting edge research projects aimed at enhancing the operational and analytical capabilities of U.S. intelligence agencies, does for the intelligence community what the Defense Advanced Research Projects Agency (DARPA) does for the Department of Defense. Though much younger and smaller an organization, it is sometimes referred to as "DARPA for spies." (DARPA's budget is around $3 billion; IARPA's budget is classified.)
Dixon, who holds three advanced degrees in mechanical engineering, has spent the last two years as IARPA's deputy director. Her 15-year career trajectory has spanned a handful of intelligence agencies – including the CIA and the National Geospatial-Intelligence Agency – and includes an oversight role on Capitol Hill, where she worked as a staffer on the House Permanent Select Committee on Intelligence.
On Tuesday, Dixon was tapped by Director of National Intelligence Dan Coats to lead the organization, replacing its current director, Jason Matheny.
"Stacey brings extraordinary knowledge and experience to the position and I'm certain that she will maintain IARPA's high bar for technical excellence and relevance to intelligence priorities," Coats said in a statement. "I look forward her continued work in delivering breakthrough capabilities to partners throughout the national security community."
In her conversation with Morell – which took place while Dixon was still deputy director – Dixon said the introduction of machine learning to processes that involve high-volume data sets and can comprise images, language and other signals has been crucial to maintaining competitiveness.
"You want to be able to even think and process faster than maybe the human brain can think, because the amount of data that's being put in front of people right now – it's more than people can take in," she said.
Among IARPA's four areas of focus are analysis, anticipatory intelligence, collection and computing. Generally, Dixon said, improving analytical capabilities is about making better use of data to, in turn, make better decisions. Anticipatory intelligence is essentially signals-informed forecasting.
"There's a lot of information out there publicly available that really you can derive signals from," Dixon explained. A growing volume of conversations on social media may indicate pending civil unrest or economic instability; restaurant cancellations or pharmacy visits may suggest disease outbreak, she said.
"We take the forecasting all the way to geopolitical events," Dixon told Morell, "to try to predict who is going to win foreign elections, whether other countries are going to do things like launch missiles."
Collection, she said, "is all about just the signals themselves…getting information from an area that you couldn't collect from before," including by using synthetic biology to enhance biological sensors.
"So -- what are the signals that are going to let us know that someone has been handling narcotics or handling explosives?" Dixon explained. "We're really trying to do an entirely different way of collecting the data."
Computing makes up a broader research category, Dixon said, and spans everything from enhancing the security of microchips and software to emerging, high-performance computing concepts. "Whether it's quantum computing, cryo computing or neuromorphic computing," she said, "those are all things that we are investing in because we know that the traditional classical methods that we're using for computing aren't going to last forever."
Despite being a relatively young organization, IARPA has already developed or enhanced some capabilities that have led to important operational successes, Dixon said.
"We're able to go back and look at the agencies who have received our capabilities and ask them whether they've been using them. And to our great pleasure we've actually been able to track down success stories," Dixon told Morell.
"Operationally, they've put our capabilities or tools into practice and then been able to do something really exciting," she continued, without offering details.
She only hinted: "It's been very rewarding...for our organization to see the impact that we've had on the community in very, very high-profile things."
Thanks for reading CBS NEWS.
Create your free account or log in
for more features.