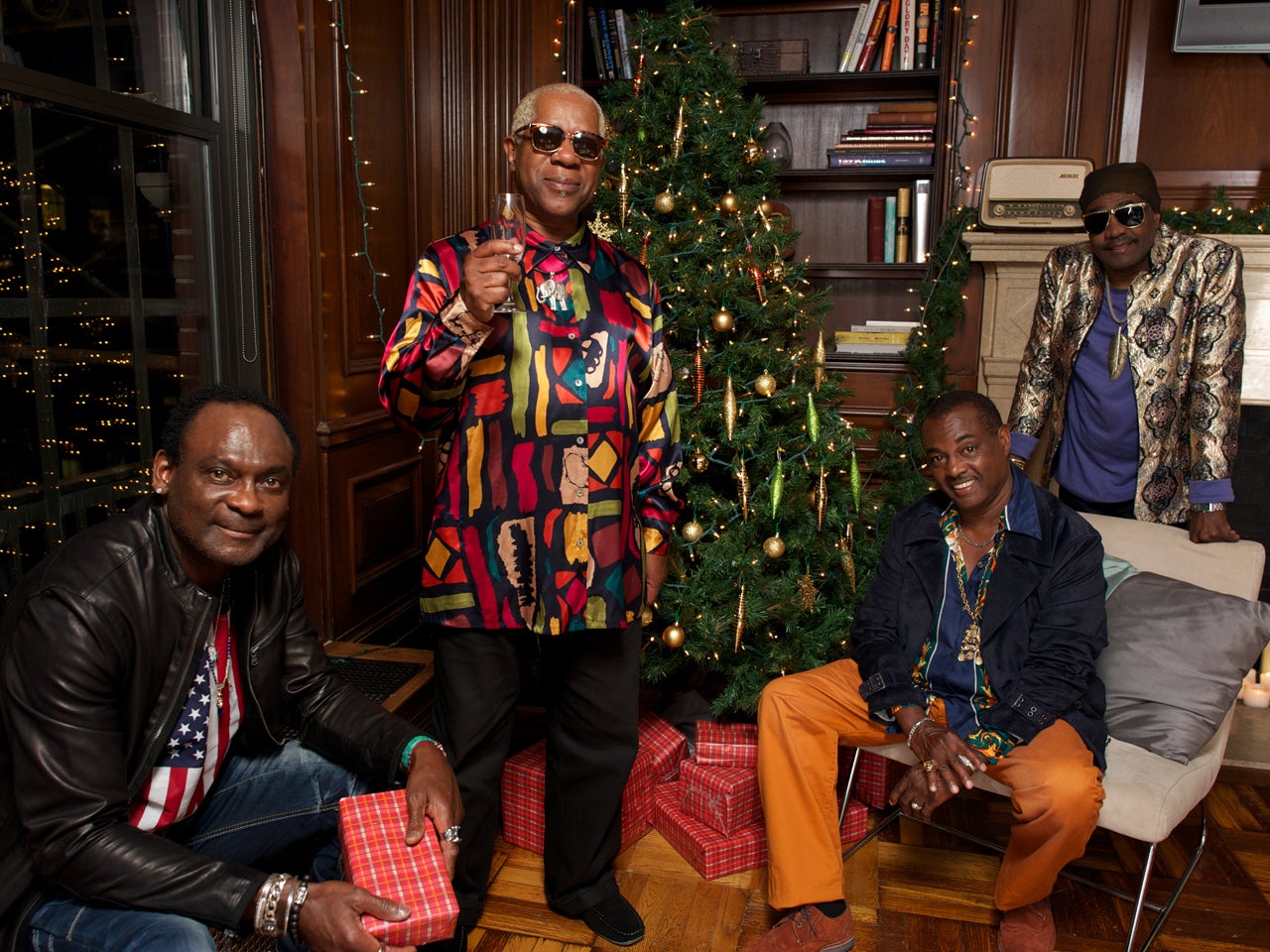 New Christmas albums for 2013
Your local coffee shop has already rolled out the holiday-themed cups, and some of your friends have just completed their Christmas shopping, boasting about presents being purchased and wrapped already.
It all means that the holidays are just around the bend, and with that, we're getting into the spirit here by checking out some of the new holiday albums out for 2013. It's a mix of everything this year, with stars from the R&B, pop and country worlds unveiling new collections for the season.
Check out a few highlights below:
Mary J. Blige released her new holiday album, "This Christmas," on Oct. 15. The 12-track set finds Blige pairing up with several artists: Jessie J ("Do You Hear What I Hear?"), Marc Anthony ("Silent Night"), The Clark Sisters ("The First Noel") and Barbra Streisand and Chris Botti on "When You Wish Upon A Star." A bonus edition of the album features a 64-page booklet with family photos, Blige's favorite holiday memories and Christmas memories.
Kelly Clarkson is out with "Wrapped in Red," her first Christmas collection, featuring a mix of standards as well as new songs "Wrapped In Red," "Underneath the Tree," "4 Carats." There's even a track dubbed "Brandon's Song," for Clarkson's new husband, Brandon Blackstock. To tie in with the set, Clarkson will host a holiday special Dec. 11 on NBC.
As for the album, Clarkson told Time magazine, "there's rock 'n' roll on there, there's R&B, there's country, there's pop stuff. I have a hard time being cheesy, but you can be cheesy with Christmas music, so I felt I could be vulnerable. It's my favorite album."
Jewel is getting into the musical holiday spirit for a second time, releasing "Let it Snow" in September as the follow-up to 1999's platinum "Joy: A Holiday Collection." The new holiday compilation includes, not surprisingly, "Let It Snow! Let It Snow! Let It Snow!," as well as "Have Yourself a Merry Little Christmas," "Sleigh Ride" and "Silver Bells." It also features "White Christmas," with Vince Gill on guitar and two originals: "It's Christmastime" and "Blue Crystal Glow."
Jewel told Billboard, "The great thing about Christmas music is I can cover a lot of territory, from country to jazz style vocals to classical music, arias. That's what drew me to the last one...And it's fun writing Christmas music; you get to write in a more classic style and not have to think about current radio or current trends."
Susan Boyle brings fans "Home for Christmas," her second holiday album. The set features a digitally-created duet with Elvis Presley on "O Come, All Ye Faithful" and a new duet with Johnny Mathis.
Holiday classics include "The Christmas Song," "Hark! The Herald Angels Sing" and "Little Drummer Boy."
Punk rockers Bad Religion will be in the holiday spirit this year with the album, simply titled "Holiday Songs." The group slips Christmas songs into its holiday set list, but this marks the first studio album.
"In a world still brimming with rampant anti-intellectualism, inequality and oppression, Bad Religion's signature brand of sonically charged humanist dissent is as relevant as ever and this Christmas season, just a little more ironic," a press release notes.
Trace Adkins brings fans "The King's Gift," a Christmas album of Celtic carols. Paying tribute to an ancient genre, the collection features guests appearces by The Chieftains; Scottish vocalist Alyth McCormack, British folk/pop star Emma Stevens, multi-award winning family group, The Isaacs; Kevin Costner and daughter Lily Costner; and drummer Kenny Aronoff.Adkins is also going on tour behind the set throughout November and December.
The country singer is also going on tour behind the set throughout November and December.
Kool & the Gang has unveiled "Kool for the Holidays" in time for the 2013 holiday season. It features standards and a couple of originals, indlucing "Christmas Tyme (the Perfect Time For Love)."
The set includes Kool & the Gang's take on classics such as "Joy to the World" and "Winter Wonderland."
Thanks for reading CBS NEWS.
Create your free account or log in
for more features.