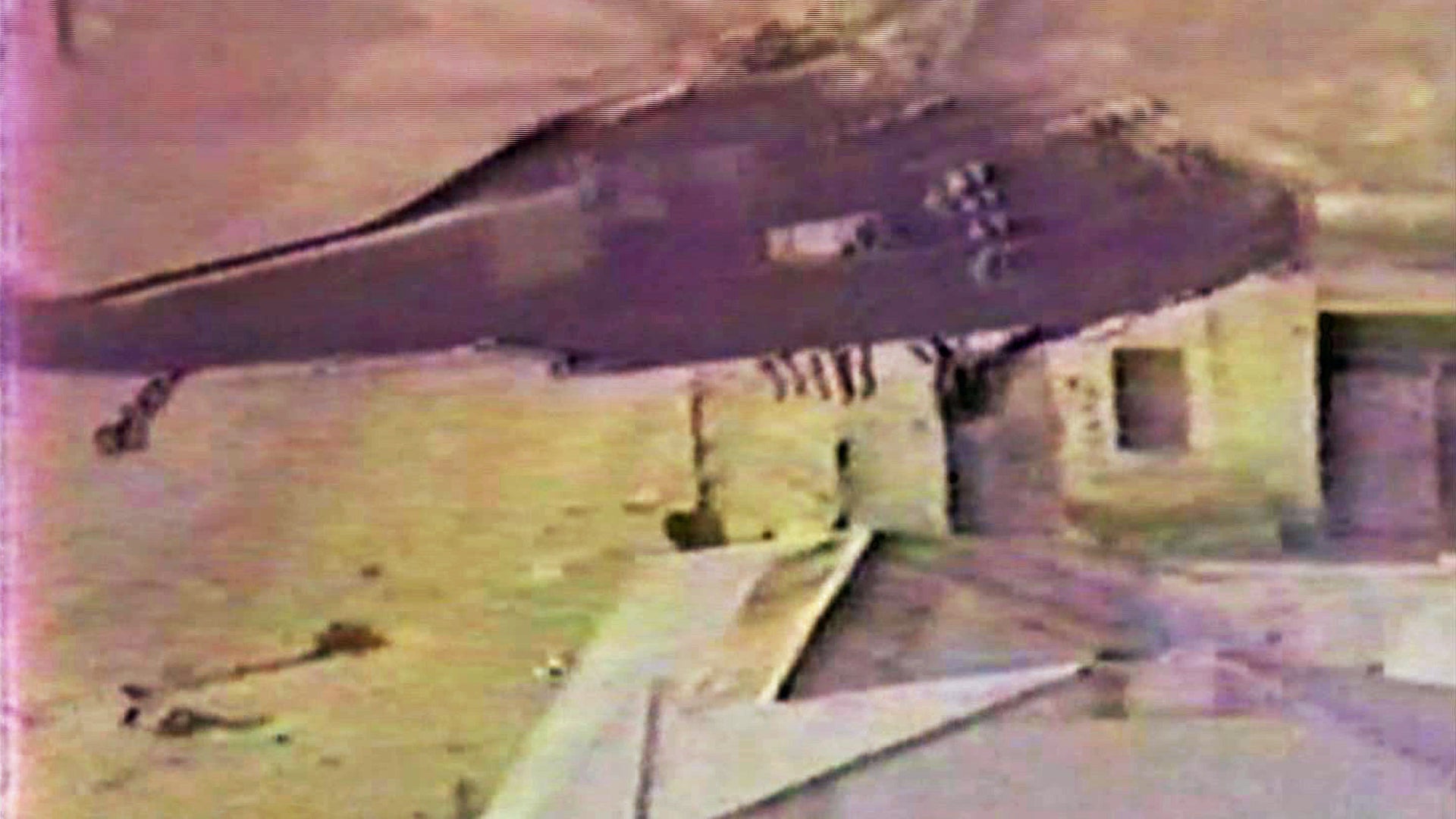 Never-before-seen military footage of "Black Hawk Down"
Most Americans know what happened in Mogadishu, Somalia, during America's first battle against al Qaeda 20 years ago thanks to the Oscar-winning film, "Black Hawk Down." Now for the first time, they can see how the actual battle unfolded in footage obtained by 60 Minutes. Lara Logan's report, containing the images and combat veterans' eyewitness accounts of the battle, also follows the secret, 7-month effort of a retired soldier and his wife to repatriate the helicopter's wreckage. This remarkable 60 Minutes story will be broadcast almost 20 years to the day of the battle Sunday, Oct. 6 at 7:30 p.m. ET/PT.
The footage that will bring viewers back to the start of the mission, the battle and the downing of "Super 61," the call sign of the doomed helicopter, is military surveillance footage shot of the mission. It captures the scenes on Oct. 3, 1993, in Mogadishu that inspired the film.
A mission that day to capture top lieutenants of a Somali warlord was going fairly well until Super 61 took a rocket-propelled grenade -- a lucky shot that somehow found its fast-moving target. "It took a direct hit to the tail boom and started a slow rotation," says Norm Hooten, a Special Operations team leader that day who has never spoken publicly about the incident until now. "It was a catastrophic impact. That's the only way I can describe it," Hooten tells Logan.
Hooten and two other veterans who were there that day then tell Logan their harrowing experiences in the battle to retrieve the bodies and survivors of the crash in an hours-long ordeal recreated in the film. Nineteen died in the battle.
David Snelson, a former Army intelligence officer, and his wife, Alisha Ryu, have lived in Mogadishu for the past three years. When they heard that a planned new construction might disturb the wreckage site of the Super 61, they got an idea to save it and went to find it. "So we drove down into Bakaara Market...you had to kind of crane your neck and look at it because it was a cactus field," says Ryu. "But what I did see was this blade sticking out, what it looked like [was] a helicopter blade."
Ryu and Snelson then came up with a carefully thought-out plan to recover as many pieces of the aircraft as they could while drawing as little attention as possible in an area now controlled by al-Shabab, essentially al Qaeda in Somalia. 60 Minutes hired a local cameraman to follow their furtive efforts, a task the couple paid for out of their own pockets.
"Above anything else, you think about the men...what they went through," Snelson tells Logan. "We didn't do this for anybody else but them. I'll get [the Super 61's remains] home."
parts they were able to recover at the site, including the rotor blade and some foot pedals, now reside in the Airborne and Special Operations Museum in Fayetteville, N.C.
"I think it's coming back to where it belongs," says Hooten. "And that matters. To anybody that was-- that was there that night, it matters."
Thanks for reading CBS NEWS.
Create your free account or log in
for more features.