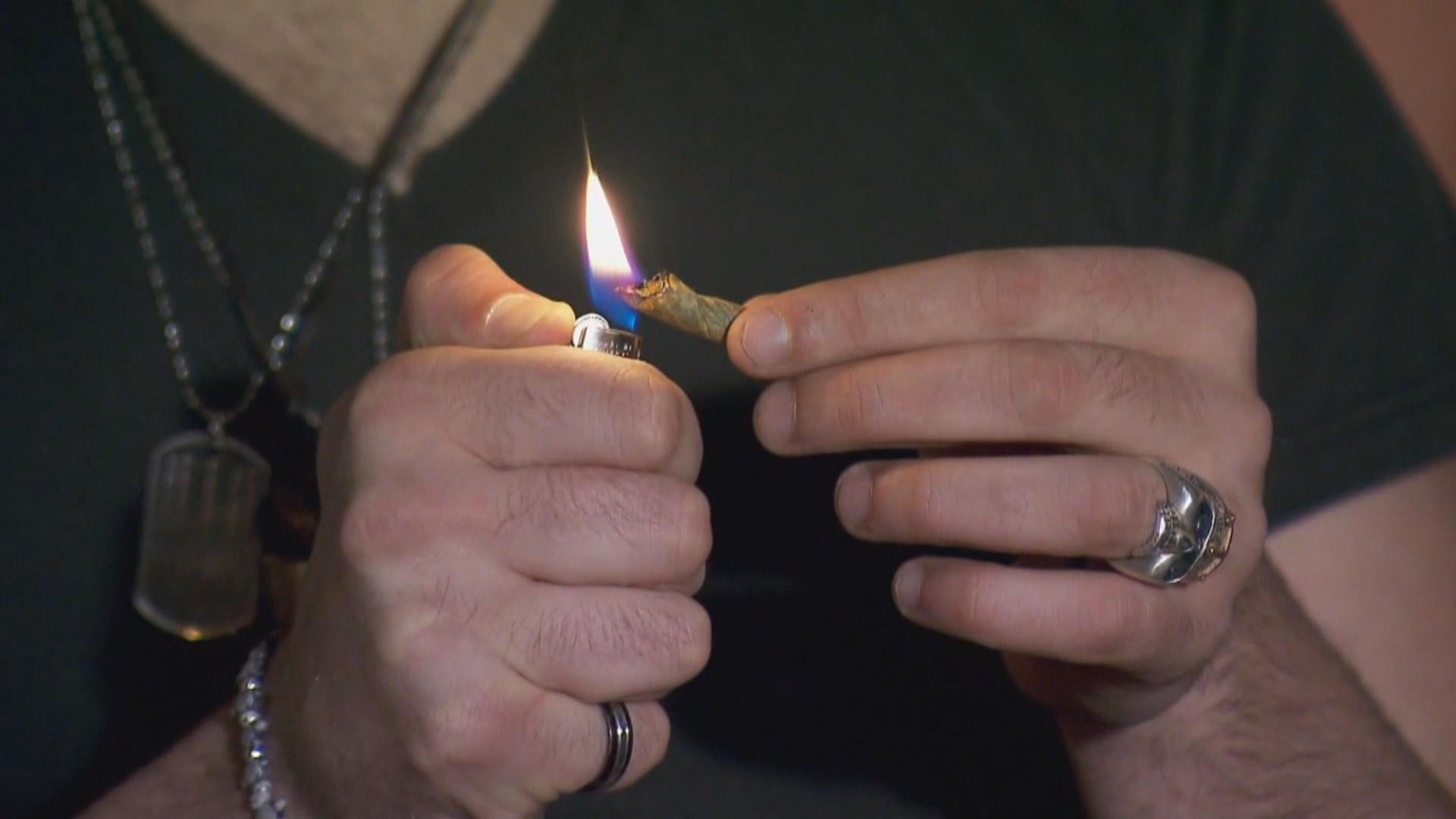 Nevada marijuana law puts tourists in a tough spot
Anything goes in Las Vegas, right? Wrong. On the Strip, buying marijuana legally is one thing, smoking it is another.

Last month Nevada became the eighth state to allow the sale of recreational pot to adults 21 and over. The law mandates that legally bought marijuana be consumed in a private residence – nothing public, which includes casinos, hotels, cars and sidewalks. Armen Yemenidjian, who owns a dispensary, said the law puts most of his customers in a tough spot, reports CBS News correspondent Mark Strassmann.
"About 70 to 80 percent are tourists," Yemenidjian said. The tourists don't have a private space to go since they don't live in Las Vegas.
"That's the problem. No other industry in the world can you buy a product and then not use it anywhere. It's silly," Yemenidjian said.

In the eight states that have legalized marijuana, implementing the new drug laws has been challenging for consumers. For instance, people in California and Massachusetts may possess it or grow it, but not buy or sell it legally until next year. Sales are legal in Colorado, Nevada and Washington, but for now, public consumption is banned.
Nevada State Sen. Tick Segerblom supported legalizing marijuana in Vegas.

"People are already buying it. People are using it. So this is not something new. Let's go ahead and take the next step and acknowledge that fact and provide a venue for them where they can have fun," Segerblom said, adding, "Marijuana is perfect for Sin City."
But for now, Vegas casinos and hotels have too much at stake to allow it. Gaming is a $13 billion business in the state. Casino licenses require following federal, state and local laws.

"This is the marijuana industry. This is the gaming industry. And the two shall never meet," said Tony Alamo, who chairs the Nevada Gaming Commission.

"At the end of the day, it's very clear cut. It's against federal law. And until the federal law changes, that's the standard they have to maintain," Alamo said.
David Harper, visiting from Houston. What the 25-year-old bought legally, he'll smoke illegally. He said he's "gotta be discreet."
"I'm definitely not the only one," Harper said.
There's no consensus about the solution. The marijuana industry wants legal pot cafes, the kind you see overseas in Amsterdam and the kind Colorado will roll out later this summer. But for now, the law here essentially says what tourists buy in Vegas, they can't use in Vegas.
Thanks for reading CBS NEWS.
Create your free account or log in
for more features.