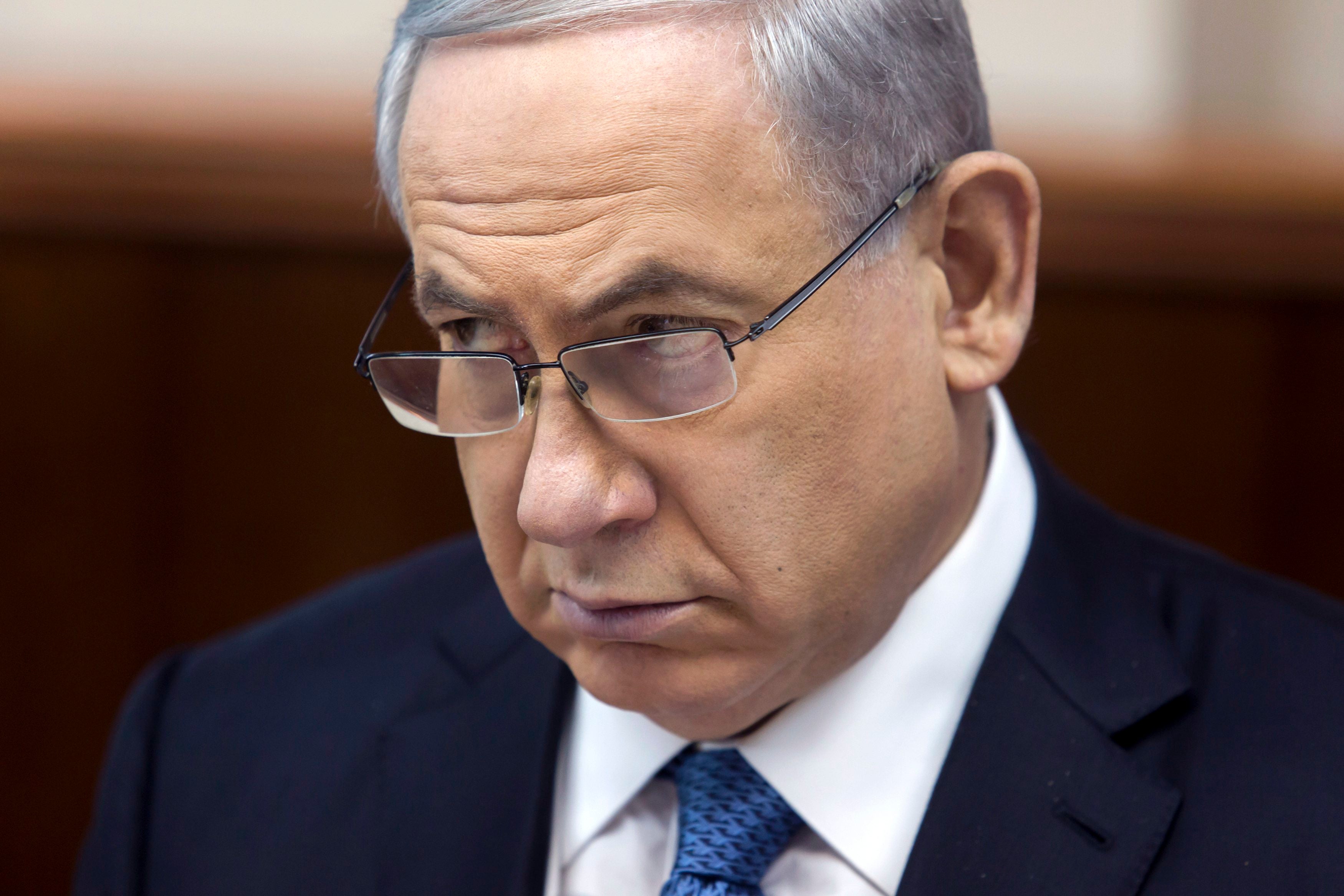 "Jewish state" bill fuels fire in divided Israel
JERUSALEM -- Israel's justice minister said Monday that if Prime Minister Benjamin Netanyahu insists on bringing a contentious nationality law to a parliamentary vote, it could mean the end of his government and the holding of early elections.
Tzipi Livni's warning came amid strong indications that the sponsor of the bill has decided to delay a vote on it, originally planned for Wednesday, by at least a week.
The bill would formally identify Israel as the nation-state of the Jewish people, enshrine Jewish law as a source of inspiration for legislation, and delist Arabic as an official language. It has been condemned by critics as a threat to the country's democratic character that would further escalate Israeli-Palestinian tensions.
Netanyahu has suggested that the present version could be amended to soften it, without providing details.
Speaking to the Ynet website Monday, Livni said that she and her Ha Tnuah party would not let the law pass if it comes to a vote. Ha Tnuah and coalition partner Yesh Atid are strong opponents of the bill.
Livni also said that if Netanyahu wanted to punish her for refusing to back the law, it could lead to the fall of his government.
"The prime minister will have to decide whether he wants to fire ministers from his government and break up his coalition because those ministers decided that Israel should be both Jewish and democratic," she said. "If he wants to go to elections over that issue, I have no trouble with that at all."
Netanyahu says the proposed law is needed because of the refusal of the Palestinian leadership to recognize Israel as a Jewish state, insisting it would put Israel's Jewish and democratic characters on equal footing. Opponents charge that it discriminates against Israel's Arab minority and paves the way for Jewish religious law to supplant democratic practices.
Later on Monday, nationality bill sponsor Zeev Elkin of Netanyahu's Likud party said that some members of the coalition had asked him to delay the vote by at least a week. "I am now considering this," he said.
Debate over the nationality law comes amid soaring tensions between Israeli Jews and Israeli Arabs, who make up about 20 percent of the population of eight million.
Following a series of Palestinian attacks on Israelis in Jerusalem, the West Bank and Tel Aviv that took 11 lives -- including a grisly attack on a Jerusalem synagogue that claimed five -- the mayor of the southern city of Ashkelon declared that he was firing some of the city's Israeli-Arab workers.
He later cancelled the order following widespread condemnation - including from Netanyahu.
Earlier this month an Israeli policeman shot and killed a knife-wielding Arab Israeli assailant in the northern Israeli town of Kfar Kana. Video of the incident appeared to show that the assailant was backing away from the policeman at the time he was shot.
On Monday, three young Israelis attacked a Palestinian youth in Jerusalem, in the latest sectarian incident in the increasingly tense city.
Police spokeswoman Luba Samri said the unidentified youth is in good condition in a Jerusalem hospital, and that police are investigating the attack.
Tensions in Jerusalem have risen over Palestinian claims that Netanyahu's government wants to change the status quo at a sensitive holy site in the city by allowing Jews to pray there. Netanyahu has repeatedly denied the claims but some members of his right-wing coalition favor letting the prayers go forward.
Known to Jews as the Temple Mount, and Muslims as the Noble Sanctuary, the site is the third holiest in Islam and the holiest in Judaism.
Thanks for reading CBS NEWS.
Create your free account or log in
for more features.