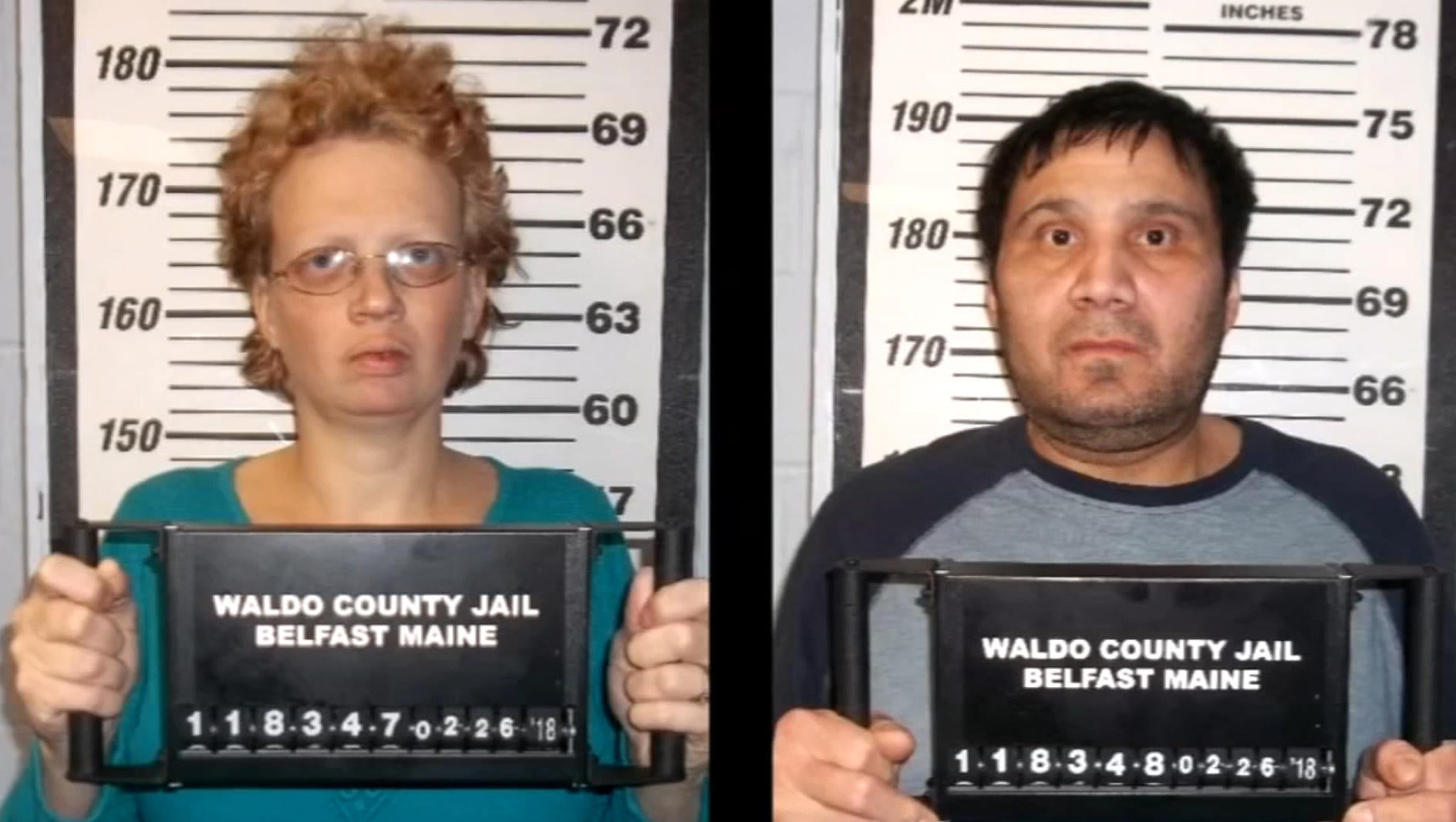 Bail set for Maine couple accused of beating their 10-year-old daughter to death
BELFAST, Maine -- A Maine couple charged in the fatal beating of a 10-year-old girl made their first appearance in court on Wednesday, and were ordered into custody on $500,000 cash bail, reports CBS affiliate WGME. A prosecutor described the girl's injuries, telling the court the beatings amounted to "torture."
Julio and Sharon Carrillo are accused of killing Sharon Carrillo's 10-year-old daughter, Marrissa Kennedy, in Stockton Springs, outside Belfast. The Carrillos reportedly told police they'd beaten the girl for months, and that they tried to stage the scene to make it appear her death was an accident. The two were ordered to be detained Wednesday on $500,000 cash bail during their first court appearance.
Shannon Carillo appeared visibly upset at Wednesday's hearing as a prosecutor described Marrissa's injuries, according to live reports from WGME reporter Dan Lampariello. The beatings amounted to "torture," said the prosecutor.
According to an affidavit detailing the police investigation, the Carillos forced the girl to kneel on kitchen tiles while they struck her in the abdomen and ribs with a belt, WGME reports. Attorneys for both Carrillos said they intended to look into the validity of their alleged confessions.
Two other children in the Carrillo home are reportedly safe and in the custody of the Maine Department of Health and Human Services.
Former neighbors of the Carrillos said they heard abuse and reported it to police and to the Maine Department of Health and Human Services. A spokeswoman for the DHHS didn't immediately return a message seeking comment.
Thanks for reading CBS NEWS.
Create your free account or log in
for more features.