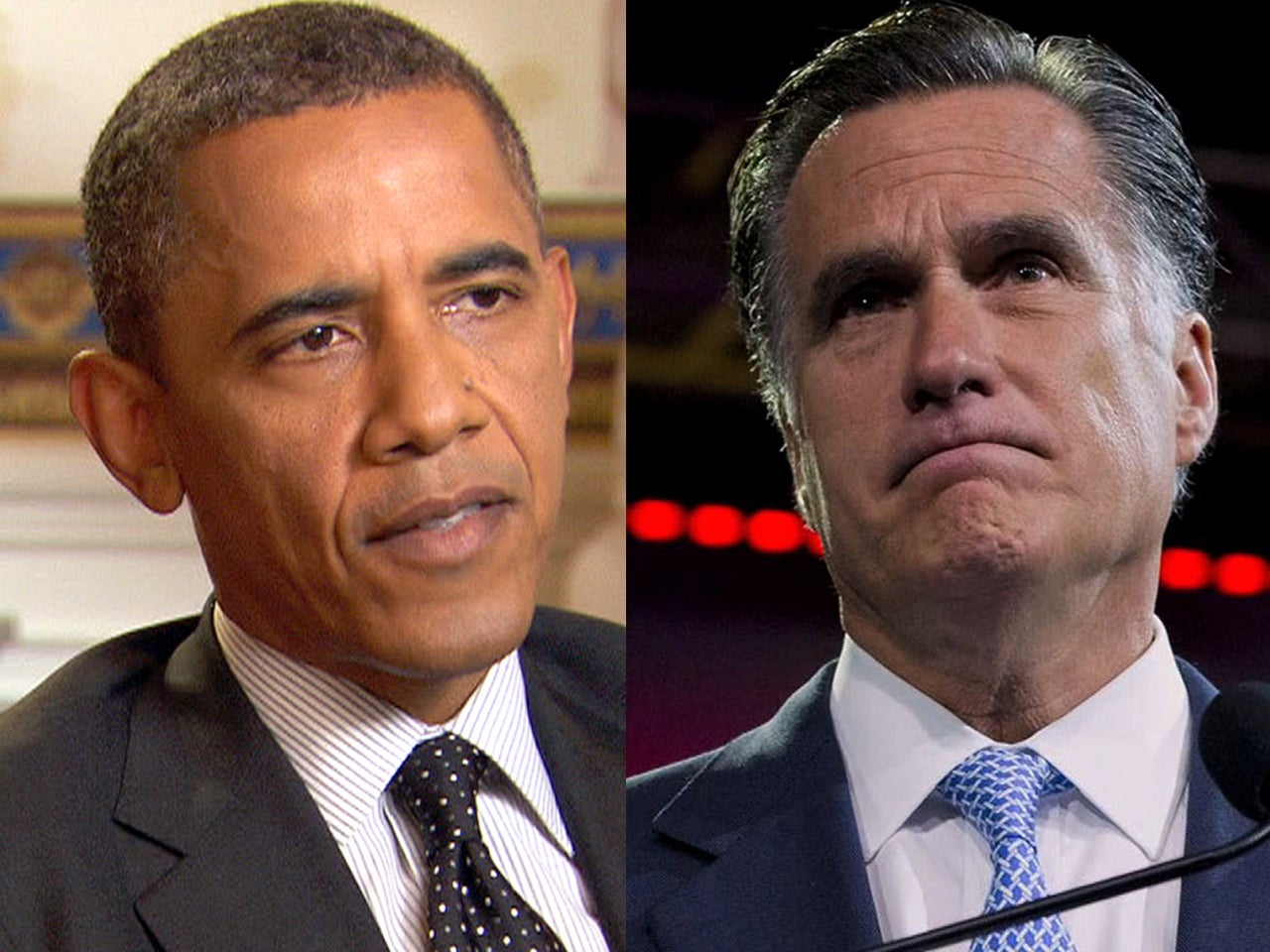 Negative presidential campaign ads going to new extremes
(CBS News) WASHINGTON -- The presidential campaign ad season is already in high gear.
The campaigns and political "super PACS" are flooding the airwaves, and critics on both sides say facts don't back up the charges made in the ads.
The claims in some of the ads have been so dubious, they're making some people in both parties uncomfortable.
Even President Obama and his presumptive Republican challenger, Mitt Romney, have condemned some of the ads -- but only the ones from the other side.
One such ad, from Priorities USA Action, which is a top outside group supporting Mr. Obama, features former Missouri steelworker Joe Soptic saying, "When Mitt Romney and Bain closed the plant, I lost my health care."
Full coverage: Election 2012
Romney's possible choices for running mate
Republicans and even some Democrats call the ad a new low.
It suggests Soptic's wife died of cancer because he lost his insurance after Romney's company, Bain Capital, shuttered his plant.
"There was nothing they could do for her, and she passed away in 22 days," the man continues in the ad. "I do not think that Mitt Romney realizes what he's done to anyone."
What it failed to mention was that Soptic's wife died five years after he lost his job, and she had her own insurance for part of that time.
Due Diligence: An unfair attack on Mitt Romney
On the Bill Bennett radio show, Romney said, "The various fact checkers look at some of these charges in their -- in the Obama ads, and they say that they're wrong and inaccurate, and yet he keeps on just running them."
What Romney didn't say is that fact checkers also panned his latest ad, about the president's welfare policy.
In it, an announcer says, "Under Obama's plan, you wouldn't have to work, and wouldn't have to train for a job."
Other Romney ads have taken the president's words out of context on issues ranging from small business to the weak economy.
For instance, one ad shows Mr. Obama saying when he was seeking the White House the first time, "If we keep talking about the economy, we're going to lose."
That was actually him quoting something John McCain, his opponent at the time, had said.
The president has been telling his supporters to tune out the other side. "Basically," he said at one stop Wednesday, "they only have one ad. It's just a variation on the same ad, which is, 'The economy is not where it should be and it's Obama's fault."'
Negative ads have been a hallmark of presidential campaigns for decades, because polls show they work.
But conservative strategist Frank Luntz, president and CEO of Luntz Global, LLC, has conducted various focus groups on the effectiveness of political ads, and says this latest batch is different in one key way.
"It's one thing to be negative," he observes. "It's another thing to demonize your opponent."
And, he points out, there's a reason. Says Luntz, "Some of these ads are designed to get the base engaged and involved because, in the end, the undecided vote is so small that the goal is turnout."
Some polls show fewer than 5 percent of voters are still undecided, which is why both sides are working so hard ot turn out their base.
But observers says it's almost inevitable, when the campaigns and their supporters are paying hundreds of millions of dollars on ads, that there's an occasional temptation is to go a little too far to try to stand out from all the clutter.
The ad about Soptic's wife has so far gotten all the attention it has even though it hasn't even aired anywhere yet. It goes into rotation this week or next in five battleground states.
To see the Nancy Cordes' report, click on the video in the player above.
Thanks for reading CBS NEWS.
Create your free account or log in
for more features.