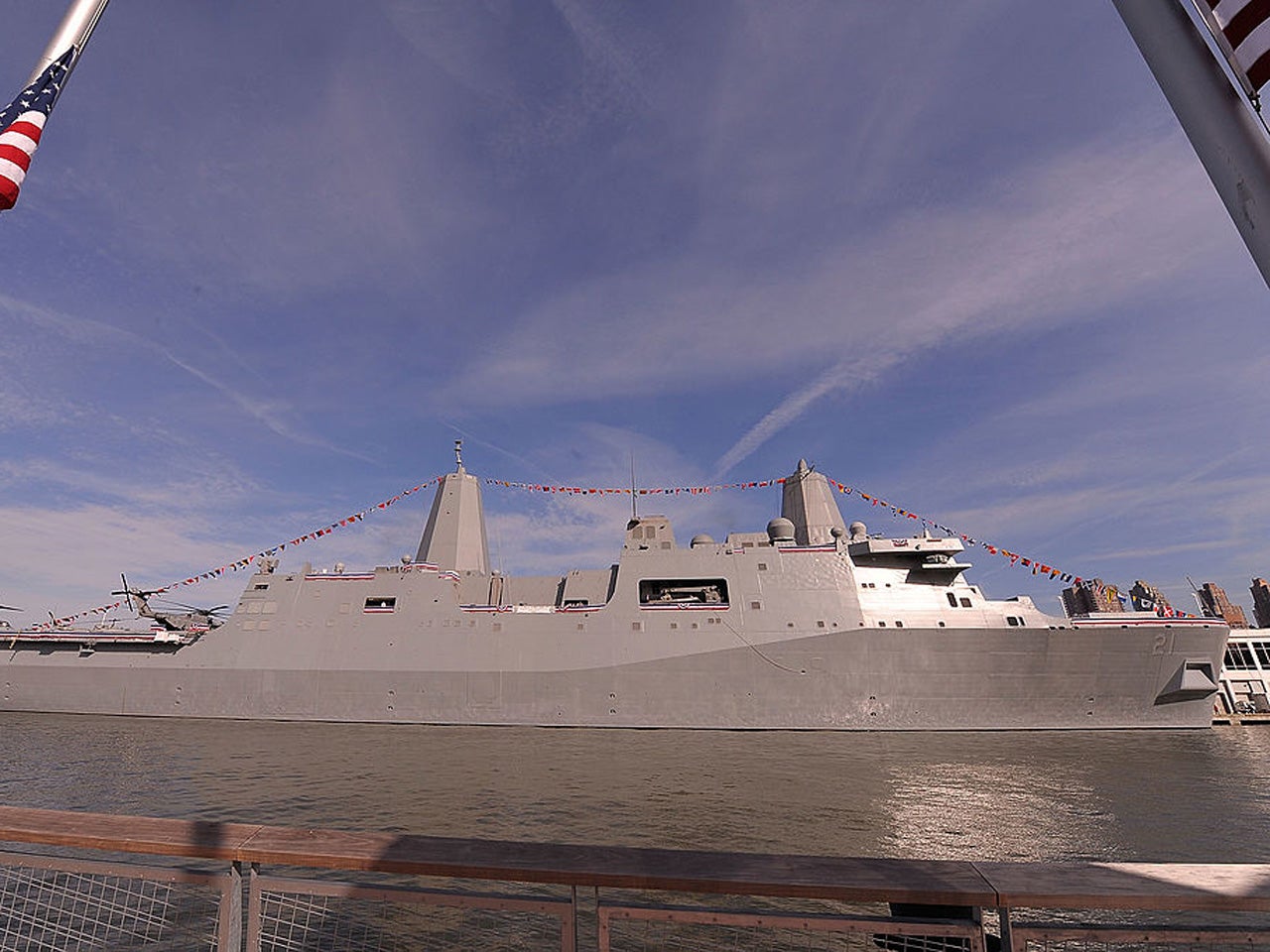 Navy ceremony moved over Mississippi anti-gay law objection
PORTLAND - The city of Pascagoula in Mississippi has a world-famous shipyard, building vessels for the U.S. military and private companies alike. When the ships are launched, dignitaries of all kinds normally flock for the commissioning ceremonies, but the state's harsh new anti-gay laws may change that.
Last week, Secretary of the Navy Ray Mabus announced his decision to have the newly built USS Portland commissioned in its namesake town instead of where it was built, which was the original plan, reports CBS affiliate KOIN in Portland.
The future USS Portland was successfully launched at the Huntington Ingalls Industries shipyard in Pascagoula on February 13. It had been scheduled to be christened and commissioned there on May 21.
However, Portland Mayor Charlie Hales canceled the trip after Mississippi enacted legislation criticized as allowing discrimination against gays, lesbians, bisexuals and transgendered people.
"The First Lady and I were invited by the U.S. Secretary of the Navy to help christen the USS Portland in Mississippi. We will not be taking that trip unless that discriminatory law is repealed," said Hales in a statement. "It would be a shame if the mayor of Portland couldn't attend the christening of the USS Portland, but I will not travel to a state that legalizes bigotry."
The Mississippi law will take effect July 1.
The "Religious Liberty Accommodations Act" prohibits the government from taking "any discriminatory action" against religious organizations that decline to host marriages, employ people or facilitate adoption or foster care based on a religious belief that marriage should be between one man and one woman; sex outside marriage is wrong; or that sexual identity is determined by a person's anatomy at birth.
Similar protections will cover counselors and at least 13 other categories of wedding-related services, including photographers, disc-jockeys, florists, cake-makers, jewelers and limousine drivers. The bill will allow judges and marriage-license clerks to recuse themselves from same-sex marriages.
It also will prohibit government penalties against those who set sex-specific standards for dress codes and the use of restrooms.
Supporters say it offers protection for Christians who adhere to traditional views of marriage and gender roles. Critics say it would allow government-sanctioned discrimination against gay people.
Several states -- including Minnesota, New York, Washington and Vermont -- have banned non-essential travel for state employees to Mississippi in the wake of the new law's passage.
Mike Cashion, director of the Mississippi Hospitality and Restaurant Association, said Thursday that the group will promote the message "Everyone's Welcome Here," in response to the law, which he says has "created a level of controversy" that affects Mississippi's image.
Thanks for reading CBS NEWS.
Create your free account or log in
for more features.