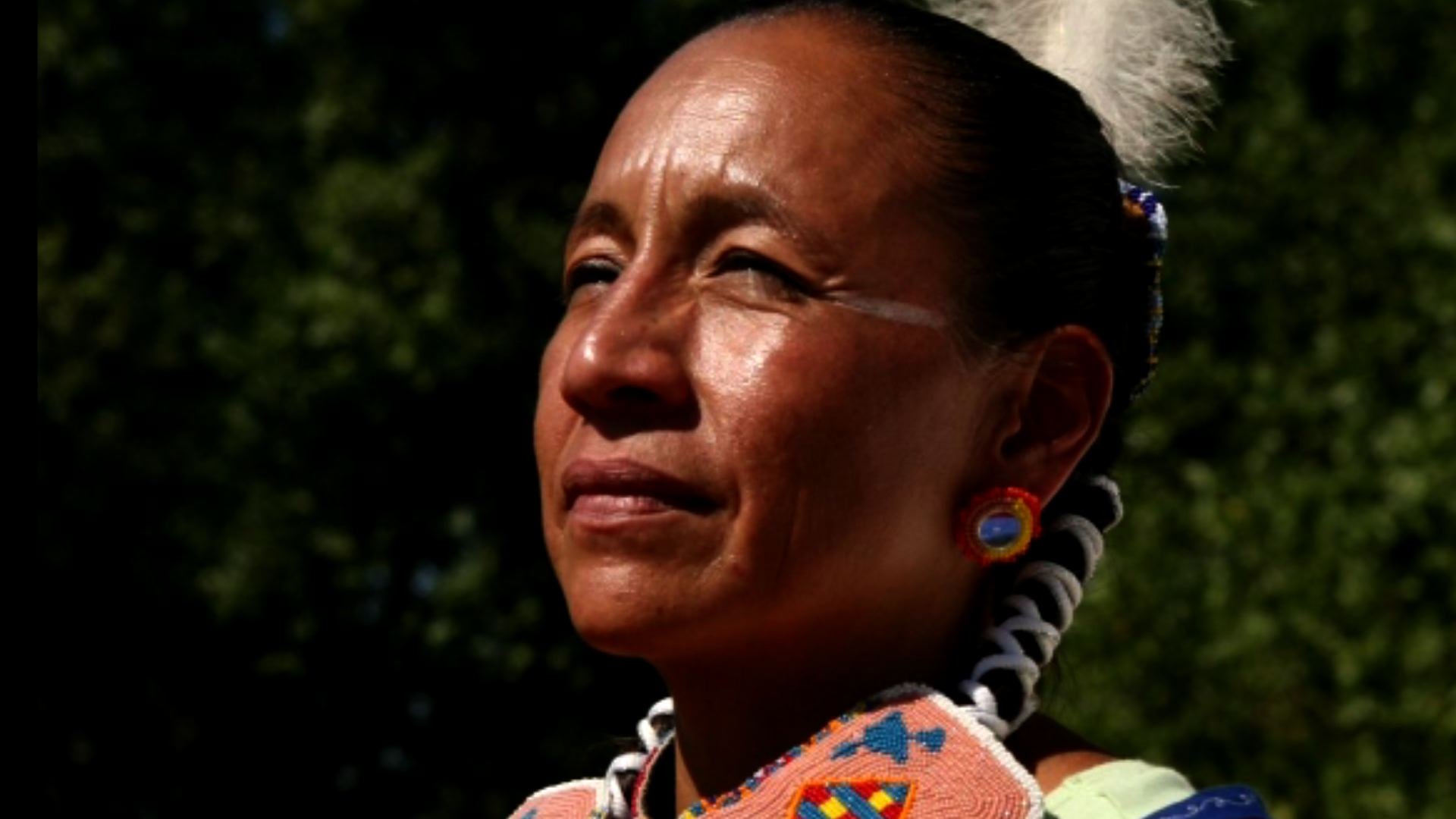 Native American women veterans celebrate president's inauguration
(CBS News) PUEBLO WEST, Colo. - About 2,800 groups applied to be part of the Inaugural parade on Monday. The president's inaugural committee chose 60, including one with deep roots in this land.
They often perform to a sound of pageantry centuries old. They are the first Native American Women Warrior color guard: all veterans, all proud of their ancestry and the nation they serve.
Mitchelene BigMan is the group's founder. Sgt. Big Man served 22 years in the Army, including two tours in Iraq.
"We're like the heartbeat of America," BigMan said. "We're Native Americans. We're still here, and I think we're even stronger now than we were before."
Obama looks to past to set course for future
Video: President Obama's second inaugural speech
How many attended Obama's second inauguration?
Nearly 5,000 Native American women have served in the Iraq and Afghanistan Wars. BigMan's grandmother served in WWII.
"She was small," she said. "She was only five feet and maybe 100 pounds but they said she was one of the meanest ones they had."
BigMan laughed and admitted she wasn't that different from her grand mother.
BigMan was born and raised on the Crow reservation in Montana. Unemployment was high. Alcoholism and domestic violence were chronic. So, she enlisted at age 21 and went on to become a mechanic supporting a combat battalion.
"It was an all-male battalion," she said. "When I showed up, they were really disappointed, and the tension, I could just see it. First of all I'm female, a minority and a Native American. I had to prove myself three times as hard sometimes."
And she did. When she retired after two decades, she formed the Native American Women Warriors. The group includes all ranks and branches of service. They promote diversity and equality in the military and on reservations.
In today's parade, they displayed their badges of military service on their native warrior dresses -- dresses worn during a traditional dance for prayer and healing.
"I think it's time for us to heal, not only as veterans but as a nation," she said.
"Healing" for the warriors and for the nation they served is something worth a dance about any day including today, each said.
Thanks for reading CBS NEWS.
Create your free account or log in
for more features.