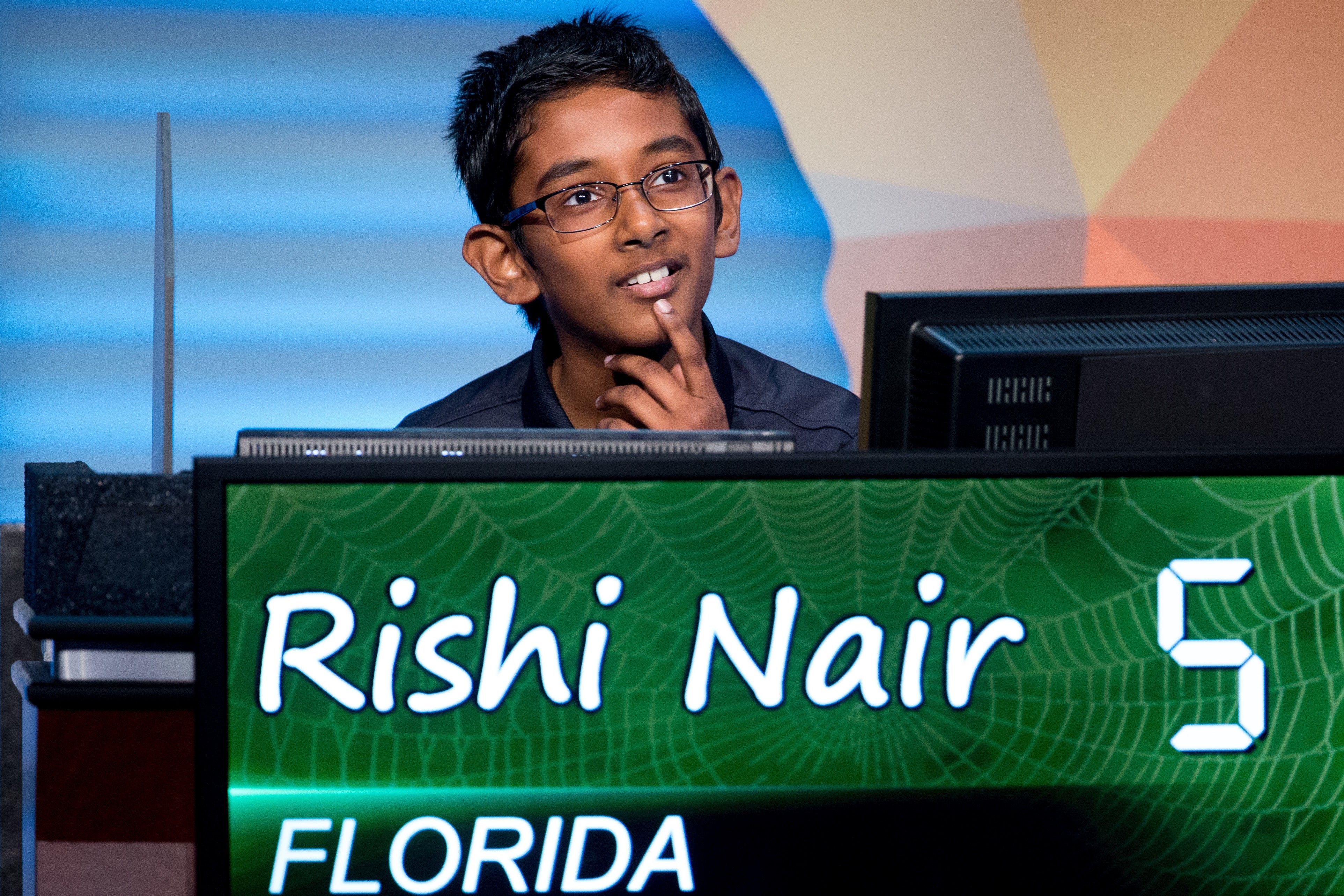 Meet the 12-year-old champ of this year's National Geographic Bee
Twelve-year-old Rishi Nair showed his global knowledge at Wednesday's finals of the 2016 National Geographic Bee.
Two and a half million fourth to eighth graders competed in the bee, but only the top finisher from each state, Washington, D.C., and U.S. territories got to travel to Washington for the national championships -- with an $85,000 college scholarship on the line, reports CBS News correspondent Chip Reid.
The road to the championship was long. After answering hundreds of questions, this year's final 10 faced the cameras and turned the table on bee moderator, Mo Rocca.
At the National Geographic headquarters, kids and parents were treated to a rock star welcome.
It was a satisfying moment for 13-year-old Grace Rembert from Montana, who finished just outside the top 10 in 2015.
"I was just so happy that I finally made it," she said.
It was also a second chance for 12-year-old Kapil Nathan who finished ninth in last year's bee.
"When they did the U.S. questions, they threw me a curve ball," Kapil said.
Under the bright lights of the main stage, the top 10 got a chance to showcase their smarts -- and their personalities.
Twelve-year-old Rishi Nair from Florida revealed an unusual hero.
"I don't know if he's here today or not, but he's a 2011 National Geographic Bee champion, Tine Valencic," Rishi said.
He soon got a chance to follow in his hero's footsteps, entering a head-to-head showdown against Saketh Jonnalagadda for the national championship
"Which east African lake that drains into the Ruzizi River contains large quantities of dissolved methane gas?" Rocca asked during the championship.
"Lake Kivu," Rishi answered.
"That means Rishi is our winner because Lake Kivu is the answer," Rocca declared.
After soaking in his victory, Rishi was quick to thank another role model.
"I'd like to thank my mom for everything that she did ever since I was born. She's a really great lady. I love you, mom!" Rishi said.
Rishi's mother, Geetha, said her son has sacrificed a lot.
"I have to tell you he did not celebrate his birthday for the past two years, because it was just before the bee," she said.
But the 2016 champ said it's all been worth it.
"Do you like being famous?" Reid asked.
"Yeah, I do, because if it weren't for that, then like I wouldn't have the motivation to achieve more things in life," Rishi said.
In addition to the scholarship money, this year's champion gets an eight-day Lindblad Expeditions-National Geographic adventure aboard the National Geographic Sea Lion to the northernmost U.S. state where he'll explore fjords, glaciers and old-growth rain forests.
Can you name the state?
Watch the video above for the answer.
Thanks for reading CBS NEWS.
Create your free account or log in
for more features.