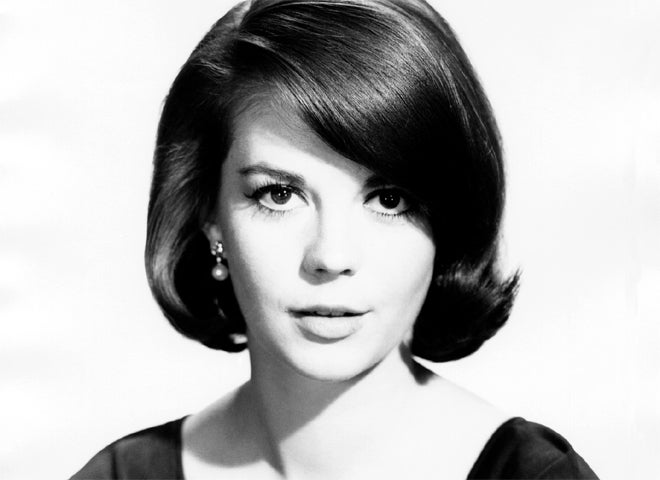 Natalie Wood death report to question original autopsy: Sources
Update, 4:15 p.m. ET: Coroner: Natalie Wood possibly bruised before death
---
(CBS News) The investigation of Natalie Wood's death was reopened more than a year ago -- and now it has taken a serious turn.

The Los Angeles Coroner's Office released a new report (pdf) Monday. Sources tell CBS News the review of the original coroner's report in 1981 raises questions about every major finding that led investigators to originally conclude Natalie Wood's death an accident. Sources say the report concludes that the bruising on the actress' wrists, knees, and ankles could be more consistent with injuries from an assault than they were from struggling to climb back on a boat.

Wood died on November 28, 1981, when according to her husband, actor Robert Wagner, she fell off their yacht, the 60-foot-long Splendour, possibly while trying to re-tie a dinghy that had been banging against the side of the boat, disturbing her sleep.

Her body was found hours later floating in the waters off Catalina Island.

Wood's death was ruled an accidental drowning. But in 2011, Los Angeles Sheriff's detectives re-opened the case after the skipper of the boat, Dennis Davern, co-authored a book in which he gave a very different account of what happened that night. Davern said, "I believe Robert Wagner was with her right up until the moment she was in the water."

Davern said there was arguing on the yacht, a fight between Wagner and fellow actor Christopher Walken in which a bottle was thrown. Key to his account is that after Wood went to bed, a loud argument -- and sounds of an apparent struggle -- could be heard from her cabin.

Davern said, "The fighting went back to the back of the boat and then it was quiet."

Davern also says Wagner waited hours after Wood went missing before calling for help.

Last year, the Los Angeles Coroner's Office changed the cause of Wood's death from "accident" to "undetermined." It remains to be seen if this new information will lead to criminal charges.

CBS News senior correspondent John Miller, a former Los Angeles Police Department deputy commissioner, said on "CBS This Morning," the conclusion in the report could be "very significant." He explained, "It shows that the coroner is now going down the same path as the sheriff's homicide investigators, which is they have real questions about the circumstances of Natalie Wood's death or that it should have ever been labeled an accident based on the medical evidence.

"Now, the sheriff's working with the evidence of the investigation, and so far those haven't come together, but I think what you're going to see is more impetus for the sheriff's homicide investigation to go forward," he said.

Miller said the new report is not a new autopsy, but an old autopsy with a supplemental report in which the current L.A. County coroner calls into question every finding that ruled Wood's death an accident. He added, "When you take the circumstances as we've now come to learn them, Natalie Wood was, you know, in her night gown in bed. She supposedly goes out to re-tie this dinghy. She can't swim. She's afraid of the dark. She's afraid of the water. It's sounds very unlikely she would have done that, especially if the captain, the skipper, was there and awake, and she could have told him do that."

Miller said the "million-dollar question" is if the investigators "mailed it in."

"Was this a thing where you had a big Hollywood star there, people who wanted to avoid bad publicity, and you didn't have a smoking gun murder, and they just, you know, gave it a once-over. But I think the signal we're going to get when this report is released later today (is) that they concluded too fast," Miller said.

"I think that the overarching suggestion from the observations made in the supplemental are going to be that she was already unconscious in some likelihood when she went into the water, which ... certainly raises the possibility she had some help getting there and when you're unconscious, we call that suspicious."

To watch Miller's full report and analysis, watch the video in the player above.
Thanks for reading CBS NEWS.
Create your free account or log in
for more features.