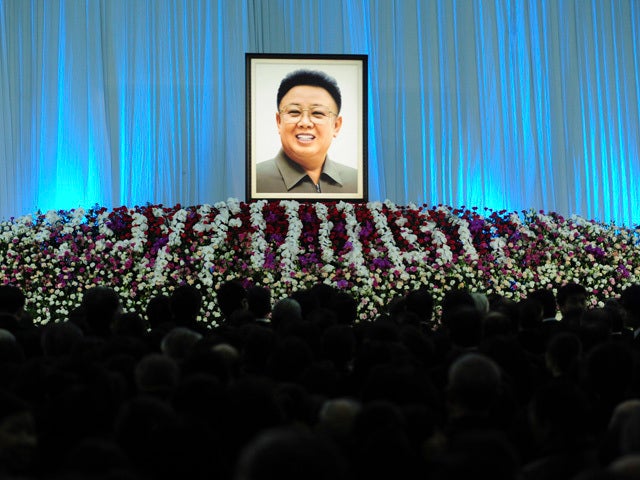 N. Korea vows no change despite new leadership
Updated 11:30 PM ET
PYONGYANG, North Korea - North Korea warned rival South Korea and the rest of the world Friday not to expect any change after Kim Jong Il's death, sending a clear message of continuity by also calling his son and heir "Great Leader" for the first time.
North Korea's powerful National Defense Commission said that the country would never deal with South Korean President Lee Myung-bak, a conservative who stopped a no-strings-attached aid policy toward the North in 2008, and that it would unite around new leader Kim Jong Un.
The stern message also said North Korea was "uniting around Great Leader comrade Kim Jong Un." The title was one of the ways North Korea strengthened the personality cult surrounding Kim Jong Il. The term was also used for Kim Il Sung, the country's revered fonder and the grandfather of Kim Jong Un.
"We declare solemnly and confidently that the foolish politicians around the world, including the puppet group in South Korea, should not expect any change from us," the National Defense Commission said in a statement. "We will never deal with the traitor group of Lee Myung-bak."
North Korea calls Kim Jong Un "supreme leader"
After Kim Jong Il, what's next for N. Korea?
The commission said the "evil misdeeds" of the Lee administration reached a peak when it prevented South Koreans from visiting North Korea to pay respects to Kim Jong Il, except for two delegations led by a former first lady and a business leader, both of whose husbands had ties to North Korea.
The North's statement is a warning for Seoul not to take the new leadership lightly, said Koh Yu-hwan, a North Korea expert at Seoul's Dongguk University.
"It is also raising the stakes in case the South wants better relations so Pyongyang can extract greater concessions" during any later talks, Koh said. He added that it's "too early to say the North is dashing hopes for reforms."
Indeed, the North, while blasting the South's leader, offered a bit of hope for improved ties with the South, saying it "will continue to push hard toward the path of improved relations."
But it added that any better ties won't be "based on the deceitful ploys South Korea is employing by mixing 'toughness' and 'flexibility."' Seoul has signaled a change in its approach toward Pyongyang in recent months, saying it will be more flexible in dealing with the North.
On Thursday, a somber Kim Jong Un, dubbed the Great Successor, stood with his head bowed at the Grand People's Study House, overlooking Kim Il Sung Square, named for his grandfather who founded modern North Korea. A sea of mourners gathered below.
"Respected Comrade Kim Jong Un is our party, military and country's supreme leader who inherits great comrade Kim Jong Il's ideology, leadership, character, virtues, grit and courage," Kim Yong Nam, considered North Korea's ceremonial head of state, said in a speech.
Kim Jong Un was flanked by top party and military officials, including Kim Jong Il's younger sister, Kim Kyong Hui, and her husband, Jang Song Thaek, who are expected to serve as mentors of their young nephew.
"The father's plan is being implemented," Ralph Cossa, president of Pacific Forum CSIS, a Hawaii-based think tank, said of the transfer of power. "All of these guys have a vested interest in the system and a vested interest in demonstrating stability. The last thing they want to do is create havoc."
Still, given Kim Jong Un's inexperience and age, there are questions outside North Korea about whether he is equipped to lead a nation engaged in long-stalled negotiations over its nuclear program and grappling with decades of economic hardship and chronic food shortages.
But support among North Korea's power brokers was clear at the memorial service, which was attended by hundreds of thousands of people filling Kim Il Sung Square and other plazas in central Pyongyang.
Thanks for reading CBS NEWS.
Create your free account or log in
for more features.