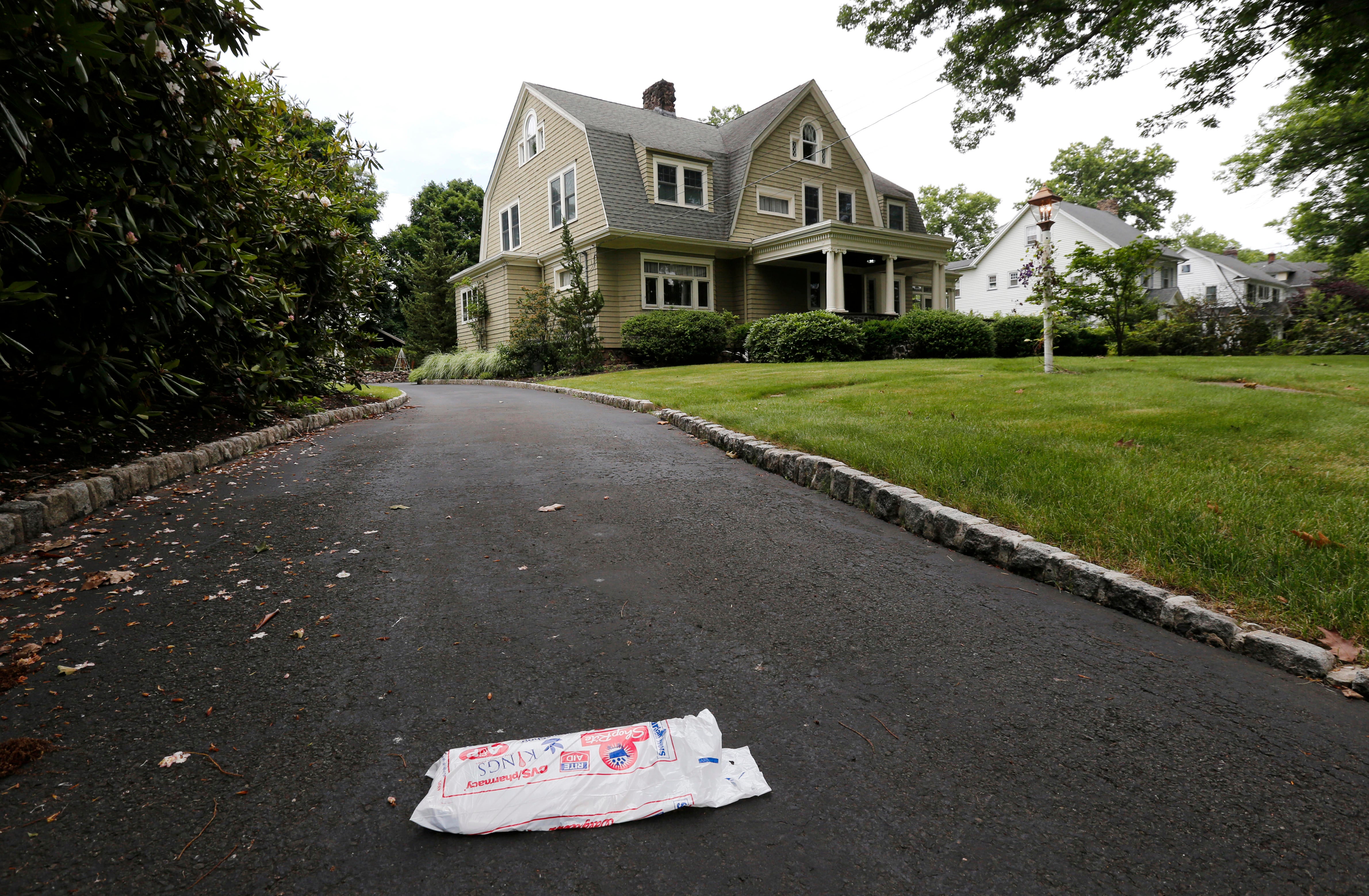 N.J. family sues to demolish house after creepy letters from "The Watcher"
WESTFIELD, N.J. - A New Jersey family that wants to demolish their home after they claim they were stalked by an anonymous creepy-letter writer known as "The Watcher" has filed a lawsuit against their town.
Derek and Maria Broaddus filed the suit against the town of Westfield after its planning board rejected their plan to raze the house and subdivide the land so they could build two houses. They said they can't live in the house because of the letters.
"My clients are good people. They're caught in a situation they didn't ask for," said James Foerst, a Millburn attorney representing the owners.
A lawyer for the town told NJ.com she cannot comment on the lawsuit.
The couple said that after buying the six-bedroom house for nearly $1.4 million in 2014, they received three threatening letters from a stalker calling himself "The Watcher."
In one correspondence the stalker asks whether the new family brought him the "young blood" that he requested. The Broadduses, who have young children, refused to move into the home and have been unsuccessful in their attempts to sell the property.
The family sued the prior owners of the house in June 2015, claiming that they also received a letter from "The Watcher" but never disclosed it. That family has since counter-sued, stating that the letter they received was not threatening and alleging that they were defamed through the amount of attention given to the lawsuit.
Residents of the neighborhood have joined together in protest of the Broadduses' lawsuit against the town, arguing that the smaller lots would be out of character for the community.
Westfield police investigated the letters but have been so far unable to identify their author.
Thanks for reading CBS NEWS.
Create your free account or log in
for more features.