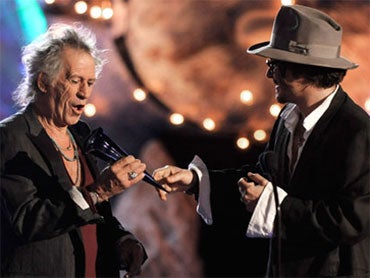 One night six years ago, at a Sheraton Hotel just east of Los Angeles, a woman went over the balcony of Room 813 in the middle of the night.
If she screamed, no one heard her. If it was a murder, there were no witnesses. If it was an accident or suicide, the circumstances seemed strange.
The woman's death would be Det. Ray Rodriguez's last case in a 33-year career. It was just after 8 a.m. on Nov. 13, 1996, when he got the call.
There was an apparent suicide at the Industry Hills Sheraton. But was it murder? Correspondent Bill Lagattuta reports on this story which first aired last February.
---
"There was a lot of trauma," recalls Det. Rodriguez. "The only thing that I've ever seen close to that is, like, when someone has been hit by a train. The body was naked, except for a little camisole top that was on the body. That was concerning to me right then and there at the initial time that I first saw the body."

Why? "It's only been, like, once or twice that I've encountered a naked suicide," he says.

Officers identified the victim as Sandra Orellana, 27, a single woman from Houston. She was found in a pool of blood, 104 feet down from the balcony of her hotel room.

During their investigation, Robert Lee Salazar, a 33-year-old executive from Houston, came out of Room 815. When Salazar learned about the incident, he told police that Orellana worked for him and that they were traveling together.

"Salazar collapses, crying," recalls Rodriguez. "He starts crying. And he leans back against the wall. And he just slides down the wall of the hallway."

Salazar, who was married with two children, told the deputy he and Orellana had been out the night before to dinner, and had been drinking. He said she'd been very drunk, and he had taken her to her room about midnight, closed the door, and left.

But police were suspicious. They had found a pair of men's underwear in Orellana's room, Room 813, and a shoe wrapped up in the bedding at the foot of the bed.

In Salazar's room, Room 815, Rodriguez found the matching shoe and underwear similar to that found in the other room. Salazar soon admitted that he had had sex with Orellano the night before, and that she had accidentally fallen while they were engaged in foreplay on the balcony.

"[I was] rubbing on her, she was rubbing on me. She, she turned around. And then all of the sudden she, she grabbed the balcony and pushed herself up to, to turn over. And when she did that, she just went over," he told Rodriguez.

But Rodriguez had immediate doubts, suspecting foul play on Salazar's part. "I believe that they were both intoxicated. I believe that Robert Salazar made sexual advances onto Sandra. I think that she was on the bed, and then that she pretty much passed out on the bed. I think that he started to make sexual advance on her and I think that she woke up. She was startled by it. And I think that she fought him."

The first policeman to talk to Salazar that morning noted his marked face. At some point, Rodriguez thinks, Salazar knocked her out, took her out on the balcony and threw her over the railing.

Salazar never called anyone to report that Orellana had gone off the balcony. He did, however, make two other phone calls - two chilling phone calls that, according to Rodriguez, made him look even more guilty.

Before the police arrived, Salazar twice called Sandra's room, leaving messages on the hotel voice mail to a woman he knew was dead.

"When I hear those two tapes that afternoon, I'm thinking to myself how does anyone call a dead woman, and tell her to wake up? And not once. Twice," asks Rodriguez.

Rodriguez arrested Salazar the next day.
---
Sandra's untimely death is more than just a tragedy for her family. "I don't like to see the tombstone. I don't like to see her name. It's just too much," says her older sister, Katherine Orellana, who, along with her family, believes that Sandra was murdered.

At that time of the death, Sandra Orellana's boyfriend was working and living in Hong Kong, and Sandra was thinking of moving there.

Katherine says she was especially upset because her sister had been complaining about Salazar's unwanted sexual advances. There is no doubt in her mind that Salazar had killed her sister: "Just the fear that she must have felt in her room alone, and him coming on to her and him trying to rape her. I keep thinking about that and how she must have been so scared."

Sandra's aunt Olga, who was very close to Sandra, said her niece told her that Salazar often made suggestive comments to her at work - and that she was going to look for another job, to get away from Salazar.

When the arrangements for the trip to California were made, Sandra wasn't happy. "She felt that it was just another instance when he's trying to make a situation happen, or looking for an opportunity to be alone with her," says Katherine. "I didn't believe his story ... She was afraid of heights. She didn't like balconies."

"From what I've heard about Sandra Orellana during this investigation, I don't believe she would ever have been in a position of being out on a balcony, stripped down to a little camisole," adds Rodriguez.

But instead of clearing her name, Sandra's family was shocked when, just two days after Salazar was taken into custody, he was released and no charges were filed.

The Los Angeles District attorney's office said there wasn't enough evidence to prosecute Salazar for murder. And, two months later, the Los Angeles country coroner ruled Orellana's death a homicide.

But something else was influencing the Los Angeles district attorney's office at that time. The DA had just lost one high-profile murder case, O. J. Simpson, and didn't want to risk losing another.

Assistant District Attorney Bob Foltz says the prosecutor's office became very cautious: "They tell police to go out and investigate some more, and that's how these cases get shifted to the side."

But Det. Rodriguez wasn't going to allow this case to be forgotten, and he started gathering bits of his suspect for evidence. He went to Houston to get a warrant for Salazar, so he could get samples of his blood, hair and DNA for DNA comparisons to the blood that was found on the scene.

And to understand the physics of the fall and the push, detectives configured a fire hose dummy to drop from the hotel balcony, and consulted Hollywood stuntmen and biomechnaical engineers.

Their conclusion: "Some force had to be applied beyond the railing to allow that body to go from where he said that she went over to where she landed… a good 13 feet beyond." Orellana's body was found directly below the left end of her 8th floor balcony.

The lack of fingerprints, or any disturbances on the rail that would support Salazar's version of events that Sandra Orellana had positioned herself on the balcony, was more proof for Rodriguez: "The rail was completely covered with dust. And there was only two spots of disturbances. And it was what you did when you first walked out. You came out here and you just instinctively put your hands on the railing and you looked over, which anybody would do that comes out here."

But even with the mounting evidence, months and then years passed with no action from the district attorney.

After the district attorney who refused to press charges against Salazar was voted out of office, Rodriguez finally seized the moment. The new DA agreed to file charges, and in March 2001, Rodriguez arrested Salazar in Houston.

Find out what happens next in Part 2.



Thanks for reading CBS NEWS.
Create your free account or log in
for more features.