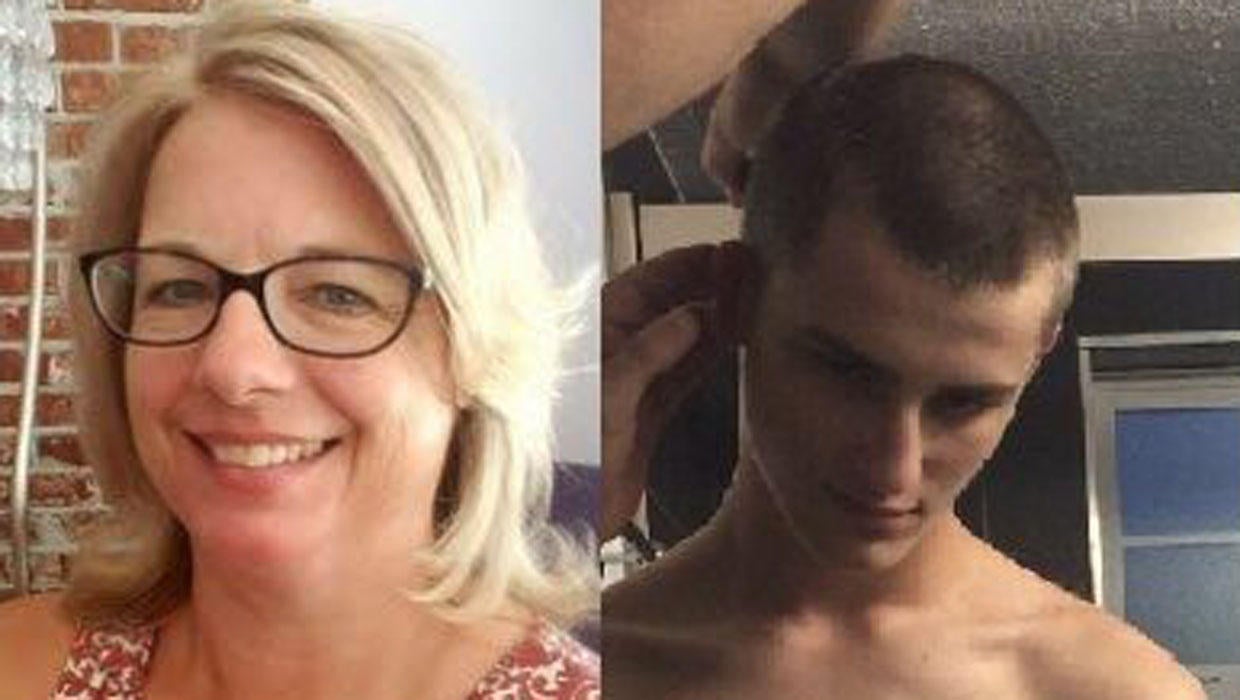 Murder warrant issued for Florida teen Logan Mott in grandmother's death
BUFFALO, N.Y. -- An arrest warrant on a murder charge has been issued for a Florida teen who was caught near Buffalo, New York after his grandmother was found dead in a shallow grave behind a home.
Logan Mott, 15, will be arraigned Wednesday in Erie County, New York, where he was pulled over Friday when he made a wrong turn on a bridge that spans the United States and Canada, reports CBS affiliate WJAX. Mott is charged as an adult with murder, according to Joanna Pasceri, a spokesperson for the Erie County District Attorney's Office. Mott faces 25 years to life in prison if convicted, but because of his age could be eligible for release earlier, Pasceri said.
Mott and his grandmother Kristina French, 53, were reported missing on Nov. 21 when they didn't pick up his father and the father's girlfriend after the couple arrived back to the Jacksonville area from a vacation. The two took an Uber back to their Neptune Beach home to find it ransacked with the door open and guns missing from a gun safe, and called police, WJAX reported.
The teen, who is insulin-dependent, was initially feared to be in danger and was the subject of a Florida missing child alert. But when French's buried remains were uncovered in the home's backyard Thursday along with evidence of "possible criminal violence" inside the home, according to the Jacksonville Sheriff's Office, Mott was named as a person of interest and called "armed and dangerous."
As the investigation shifted to a manhunt, Mott was being sought on charges of stealing French's 2015 Dodge Dart. Police said he had been spotted on surveillance video with the car in Pennsylvania. He was reportedly pulled over on Friday night by U.S. Customs and Border protection agents in Buffalo, N.Y., when he made a wrong turn on the Peace Bridge, which connects the U.S. and Canada. Officials took him in to custody without incident on the auto theft warrant and he's been held in the Erie County Youth Detention Center, awaiting extradition to Florida, the station reports.
The Erie County District Attorney's Office said Mott "will be arraigned as a fugitive from justice from the State of Florida on the charge of murder" on Wednesday at 9:30 a.m., the station reports.
Dominic Saraceno, a Buffalo attorney representing Mott, told WJAX Mott is very upset about his grandmother's death and denies any involvement. He asked the public "not to jump to any conclusions or rush to judgement until a thorough investigation is complete."
Kristina French worked as director of operations for the May Institute, a non-profit group that serves people with autism and other special needs. The Orange Park group released a statement to WJAX saying they are "devastated" by French's death and calling her a "true champion for people with disabilities."
Thanks for reading CBS NEWS.
Create your free account or log in
for more features.