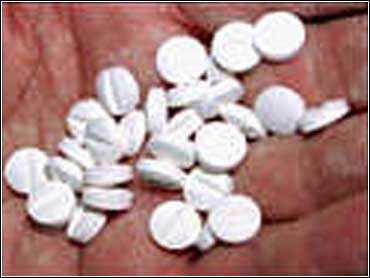 Murder charge dropped for Ga. woman who induced abortion
ATLANTA -- The murder charges against a 23-year-old woman who took an abortion pill when she was 5 1/2- months pregnant were dismissed on Wednesday according to CBS Atlanta.
Kenlissia Jones gave birth to the fetus in the back of a car on the way to the hospital, but officials said the baby died after about half an hour at the hospital.
The station reported that Jones was arrested Saturday after a county social services worker called police to the hospital.
A hospital social worker told police that Jones had taken four Cytotec pills that she ordered online and delivered her fetus after breaking up with her boyfriend. Cytotec is a brand name for misoprostol, which is prescribed in the U.S. to heal ulcers and also to induce labor.
According to the station, abortion-rights advocates and opponents of abortion alike had said they were stunned by the murder charge. Georgia has prohibited the prosecution of women for feticide or for performing illegal abortions in cases involving their own pregnancies. After reviewing the law, Dougherty County District Attorney Greg Edwards said he reached the same conclusion.
"Georgia law presently does not permit prosecution of Ms. Jones for any alleged acts related to the end of her pregnancy," the prosecutor's statement said. He planned a news conference later Wednesday afternoon.
Jones was released from jail after about three days in confinement. Edwards said Jones still faces a misdemeanor charge of possession of a dangerous drug.
"I have been involved in the pro-life movement for well over 20 years, and I'm not aware of a situation like this ever," Genevieve Wilson, a director of the anti-abortion group Georgia Right to Life, said Thursday. "I'm very surprised by it."
Thanks for reading CBS NEWS.
Create your free account or log in
for more features.