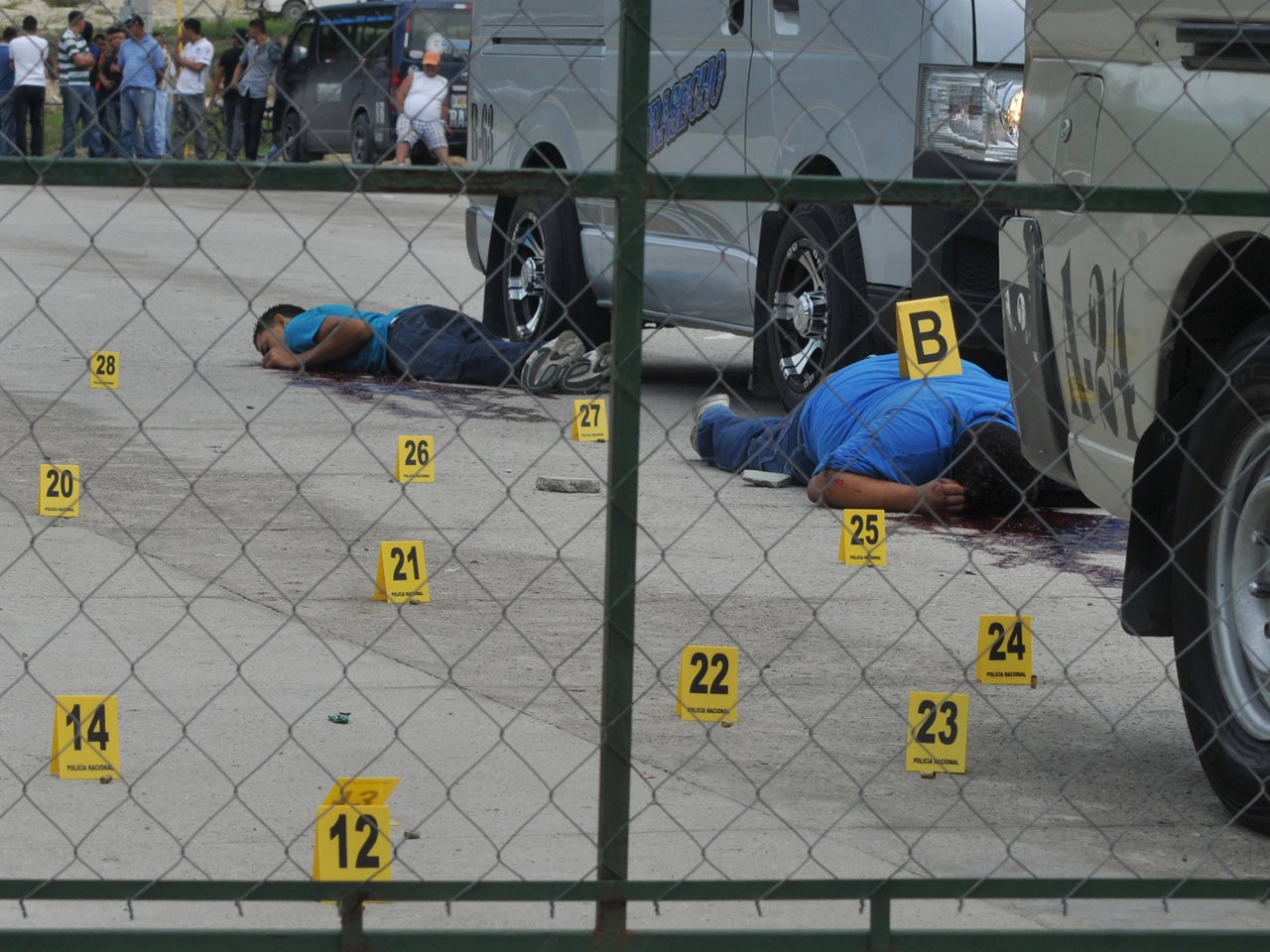 Honduras rocked by multiple massacres
MEXICO CITY -- Two massacres that killed 15 people in less than 12 hours rocked Honduras and left the country's top cop in tears on Wednesday.
Police say seven were shot in the capital of Tegucigalpa early Wednesday, while eight bus drivers were killed in the northern city of San Pedro Sula late Tuesday.
Police commissioner Leonel Sauceda gave a news conference where bodies were found after the attack in the capital, where six of the victims were pulled from their homes and killed.
People could be heard crying in the background when a reporter asked the police chief how he felt.
"I can't feel anything other than pain, sadness, much sorrow for what happened.... It hurts to see a scene like this," said Sauceda, breaking into tears. "But it's not time to drop our guard. It's time to keep fighting for the welfare of Honduras and this family that is suffering."
He said the manner of the attack suggests an attack by gangs, who battle for territory to charge extortions and sell drugs. The same morning, investigators found a voodoo doll stuffed with needles and bearing Sauceda's face at one of the crime scenes.
In the other massacre, six men in flak jackets and ski masks got off a bus at a terminal outside the city of San Pedro Sula on Tuesday and shot eight bus drivers one by one. Transport director Geovanny Dubon said the attack should be classified as "terrorism."
Murders of bus drivers and taxi drivers are common in Honduras and are almost always linked to the collection of extortion by any of the half-dozen gangs that operate nationwide. Nearly all drivers must pay a weekly amount to one or more of the gangs. Failure to pay often results in death.
It was a bloody 12 hours for Honduras, which had been making some progress since its designation in recent years as the world's deadliest country for a nation not at war.
According to the Violence Observatory of the National University, so far in 2015 the homicide rate in the country is around 45 homicides per 100,000 inhabitants, while in 2011 it was 91 homicides per 100,000 inhabitants.
The government said 174 public transportation drivers were killed in 2014. According to the National Human Rights Commissioner, in the first three months of 2015 they were 34 killed.
Thanks for reading CBS NEWS.
Create your free account or log in
for more features.