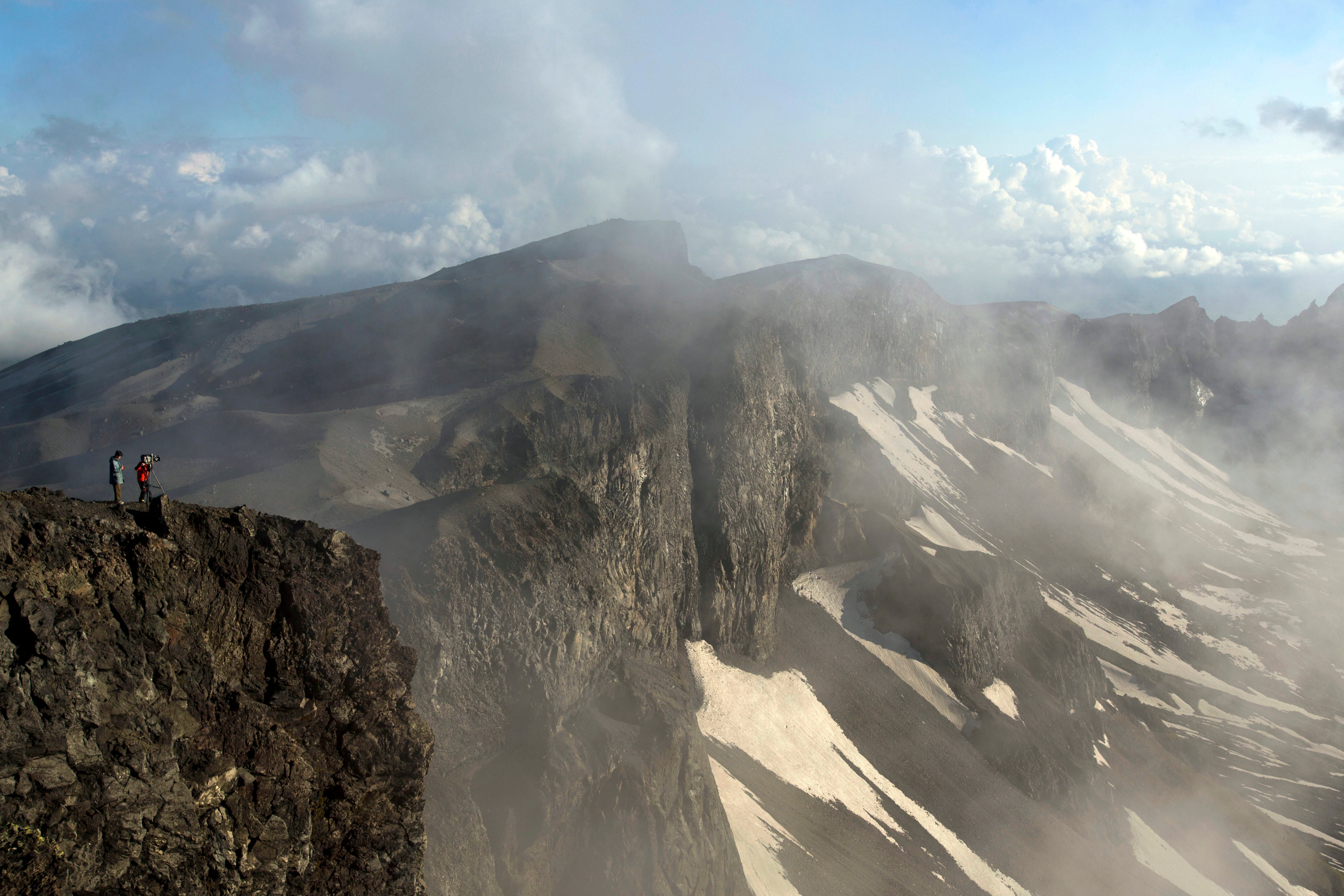 Rumbling volcano sees N. Korea warm to the West
A volcano responsible for one of the most violent eruptions in history is showing signs of life.
Scientists know little about Mount Paektu because most of the mountain lies in North Korea, one of the world's most secretive countries.
But for the first time, Western scientists have been allowed to study this sleeping giant, given extraordinary access to determine if -- or when -- it could wake up, reports CBS News correspondent Seth Doane.
"It was quite a special experience the first time," said British vulcanologist James Hammond. "Very much a voyage into the unknown."
For Hammond and Clive Oppenheimer, a professor of vulcanology at Cambridge University, traveling to Mount Paektu was the opportunity of a lifetime.
"This is such a big volcano that we know very little about," Hammond said.
In an unprecedented move, the two were seemingly chosen at random and invited by the reclusive government in Pyongyang, through a series of intermediaries, to work with local scientists after small earthquakes beneath the volcano stirred fears it could erupt.
More than 1,000 years ago Mount Paektu blew its top, sending tons of rock and magma spewing into the air and blanketing the much of the region in a thick layer of ash.
"It's hard really to imagine the scale," Oppenheimer said, "but you're talking about something like 1,000,000 nuclear weapons all going off at the same time in terms of the energy involved."
The eruption changed the landscape dramatically, leaving behind a three-mile crater, today known as Heaven Lake. It's that landscape the scientists are studying.
"When you try and reconstruct what a past eruption was like, it's like forensic science," Oppenheimer said. "There's a lot of information that you can glean just from the nature of the rocks."
The project has not been easy. Sanctions imposed on North Korea have made it difficult to bring in advanced technology, and the scientists are constantly under the watchful eye of the government.
Still, they've made three trips so far, and their glimpse behind the curtain has been eye-opening.
"We took part in their national celebrations," Hammond said, "and went to their mass gymnastics that they have. We were made to feel very welcome by the Koreans."
Research on Paektu has been a rare opportunity for the West to engage North Korea. Oppenheimer and Hammond hope that science can help bridge a divide where diplomacy has thus far faltered.
"What we're doing is rather unprecedented," Hammond said. "I think that's an important and valuable way to move forward and try to improve relations."
Oppenheimer and Hammond also hope to have the study's findings published in international scientific journals, a milestone that would be a first for North Korean scientists.
But they may have to wait; the pair doesn't expect the project to end for another two or three years.
Thanks for reading CBS NEWS.
Create your free account or log in
for more features.