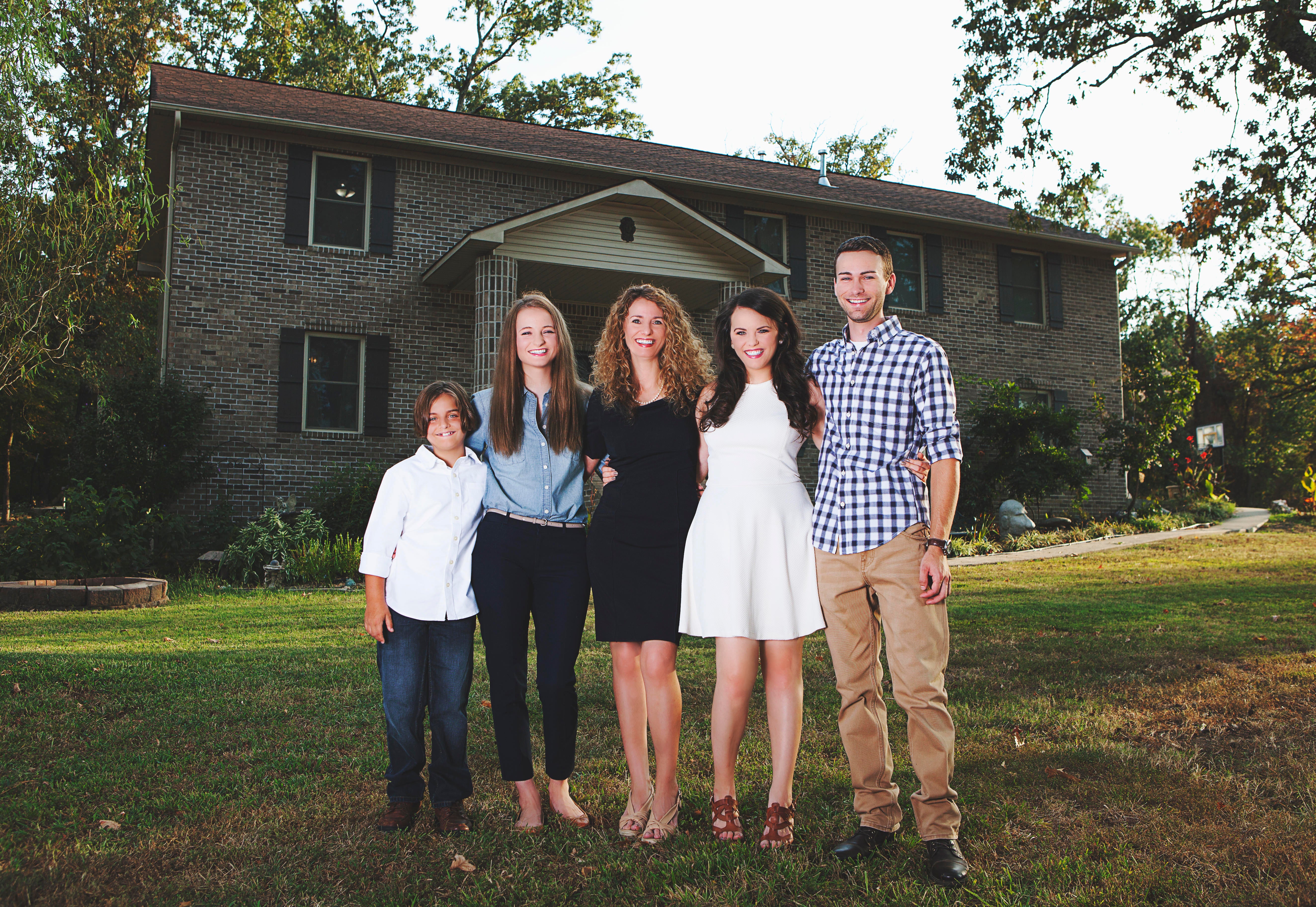 Mother of four builds home from scratch after watching YouTube tutorials
Just a few years ago, Cara Brookins and her four kids felt trapped -- powerless to stop the domestic abuse happening around them, prisoners inside their own walls.
You see, for a short time, Brookins was married to a man who she says "descended into full-blown paranoid schizophrenia." And even after the two were divorced, he continued to come around and frighten her family.
"During that period, I remarried to a man who I thought was strong enough to handle it," she told CBS News. "But I was wrong and he turned out to be a very violent man."
Her children were 17, 15, 11 and 2 at the time. And the last straw for Brookins was not so much a singular incident as it was a painful realization.
"It's hard to put a finger on a moment," she explains. "I think it's a progressive thing. I'm this extreme optimist. So, I just always thought that, no matter how bad it was, maybe I could make it better. Maybe I can fix this. But eventually, I realized there's no way that I can ever make this situation better. It was the realization that maybe if the kids and I are out of here, then we have a shot."
Brookins didn't have enough money to buy the sort of home that could comfortably house her four kids, but she wanted them to be in a safe place. So, they moved out of the house she shared with her abusive husband and into a tiny home outside of Little Rock, Arkansas. Then, shortly afterward, Brookins had an epiphany.
"I had rented this cabin for a Thanksgiving getaway," she tells CBS News. "And driving there, we passed this house that had been ravaged by a tornado. It was this beautiful dream house and it was sort of wide open. You don't often get the opportunity to see the interior workings of a house, but looking at these 2x4s and these nails, it just looked so simple. I thought, 'I could put this wall back up if I really tried. Maybe I should just start from scratch.'"
As it turned out, she had just enough money to buy all the construction supplies and an acre of land. So, without looking back, she and her family jumped headlong into the project.
"Once I had bought all these supplies and they were all piled up, there was no way out," Brookins explains. "There wasn't enough money to pay anyone to put them together. There was no plan B."
Faced with the overwhelming task of constructing a house with their own hands, Brookins and her family turned to an unlikely source: YouTube.
"This was 2008, so YouTube was not then what it is now. There weren't really comprehensive videos or channels devoted to this sort of thing," she says. "But there's a lot of ways to frame a window or to put a foundation together. So, we would watch three or four videos for each stage of construction and then think, 'Which one of these is going to work the best for us?'"
Every step in the process was a joint effort. Her daughter Hope did the marking. Her son Drew ran the nail gun. And someone was always assigned to watching her youngest, Roman, as the 2-year-old toddler gleefully stomped around in mud on the job site.
"They were all in," Brookins tells CBS News proudly of her kids. "My biggest fear was that my teenagers would wake up and say, 'No, I'm not doing this.' And it never happened. It was the first time they had felt any sort of power, any sort of control over their lives. And they knew how much they needed it."
So, over the course of the next nine months, Brookins, a 110-pound computer analyst, and her four kids built their dream home from the ground up. They did everything from hand-mixing the mortar for the foundation to running gas lines and framing walls. And while it wasn't easy, they persevered.
"It hurt," she told CBS News. "It was not something that was a great match to us physically, but my kids got up every day and they came out here. I was working all day and they were in school, and we would work into the night sometimes by headlights. It was incredibly intense. There was nobody going to the movies. There were no dates, no hanging out. It was all hands on deck."
Brookins says the act of building the house pulled her family together again; that it was like a physical manifestation of them rebuilding and having the strength to move on. She even has a book coming out Jan. 24th, titled "Rise, How A House Built A Family."
Now, on the other side of a situation that once seemed hopeless, she has a message for other women who feel powerless and paralyzed by domestic violence.
"Forget everything you've been told about taking baby steps. Everybody says, 'If you just take a small step every day, it will get better.' In my experience, though, it doesn't. You have to make a big leap. It has to be this huge, enormous act. For us, it was building a house. For somebody else, it could be something totally different. But you need to do something big that changes your perception of yourself."
Thanks for reading CBS NEWS.
Create your free account or log in
for more features.