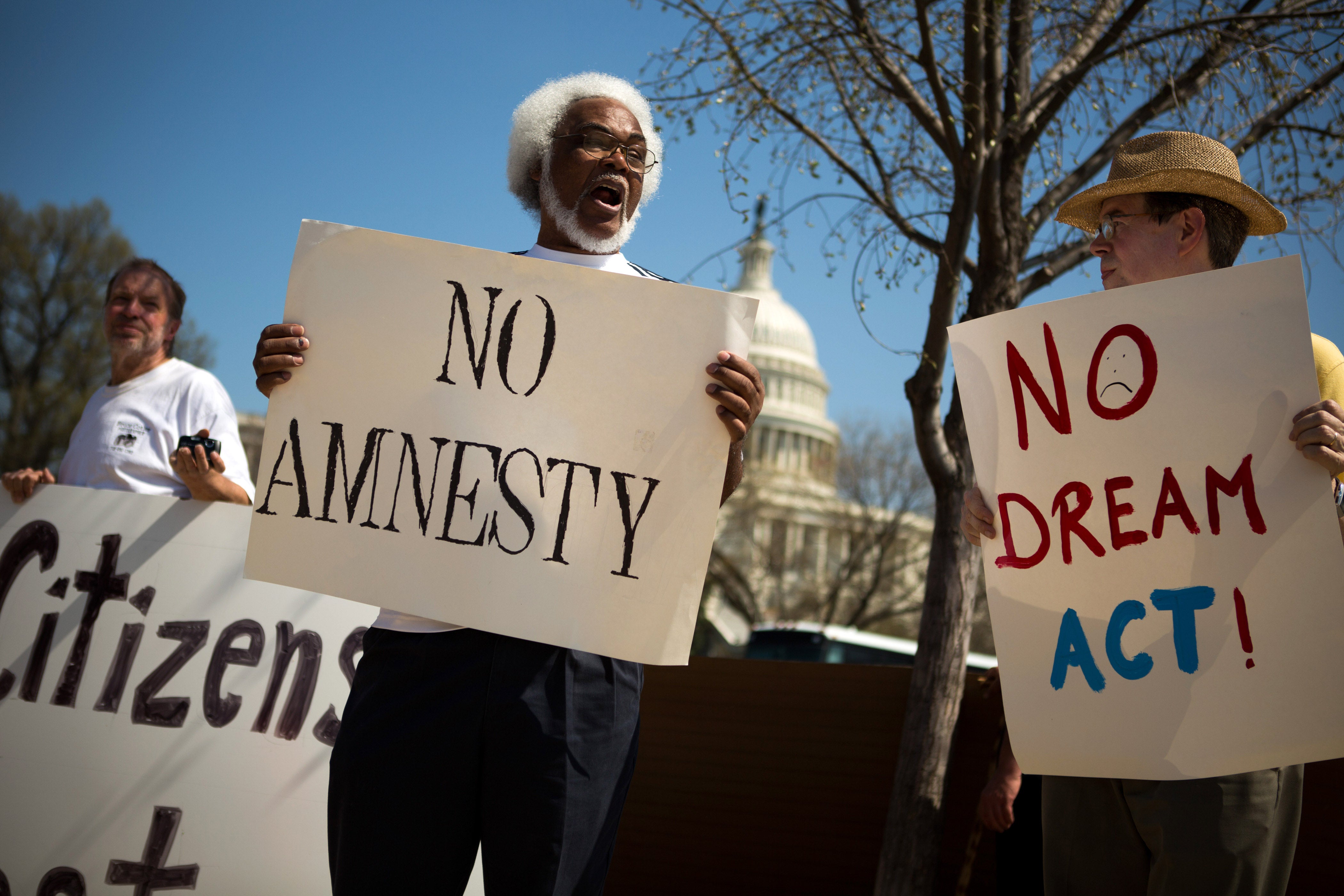 More Americans would decrease legal immigration: Poll
By a nearly two-to-one margin, Americans believe legal immigration should be decreased rather than increased, according to a poll released Friday by Gallup.
41 percent of respondents say immigration should be decreased, while only 22 percent believe it should be increased. 33 percent say it should be kept at its present level.
The split is more pronounced among Republicans, with 50 percent saying immigration should be decreased, and only 14 percent saying it should be increased. Among Democrats, the split is 32 to 27 percent, respectively.
Since 1999, according to Gallup, the share of Americans who believe immigration should decrease has remained roughly the same, while the share of Americans who believe immigration should increase has steadily increased, more than doubling from 10 to 22 percent in that time.
Gallup surmises that the increased support for expanding immigration "could reflect growing public sympathy for the argument made by some prominent business leaders that the current cap on the number of work visas granted to highly skilled foreign nationals each year -- the so called H-1B visa program -- needs to be raised."
The Senate passed a bipartisan comprehensive immigration reform bill last June that would raise the H1-B visa limit from 65,000 to 115,000, and potentially as high as 180,000 over time. Congressional Democrats staged a last-ditch effort on Thursday to push House Republican leaders to take up a similar measure, but the likelihood of that is fast diminishing as the 2014 midterm elections approach.
Still, the argument that the U.S. should admit more skilled immigrants appears to be at least partially sinking in, according to Gallup's survey. 30 percent of respondents say more immigrants with a postgraduate degree should be allowed to enter the country, while only 28 percent say fewer should be admitted.
By contrast, only 19 percent would increase the flow of immigrants with a high school degree or less, while 47 percent would decrease it.
Gallup's poll surveyed 1,027 adults between June 5 and 8, and it carries a margin of error of plus or minus 4 percent.
Thanks for reading CBS NEWS.
Create your free account or log in
for more features.