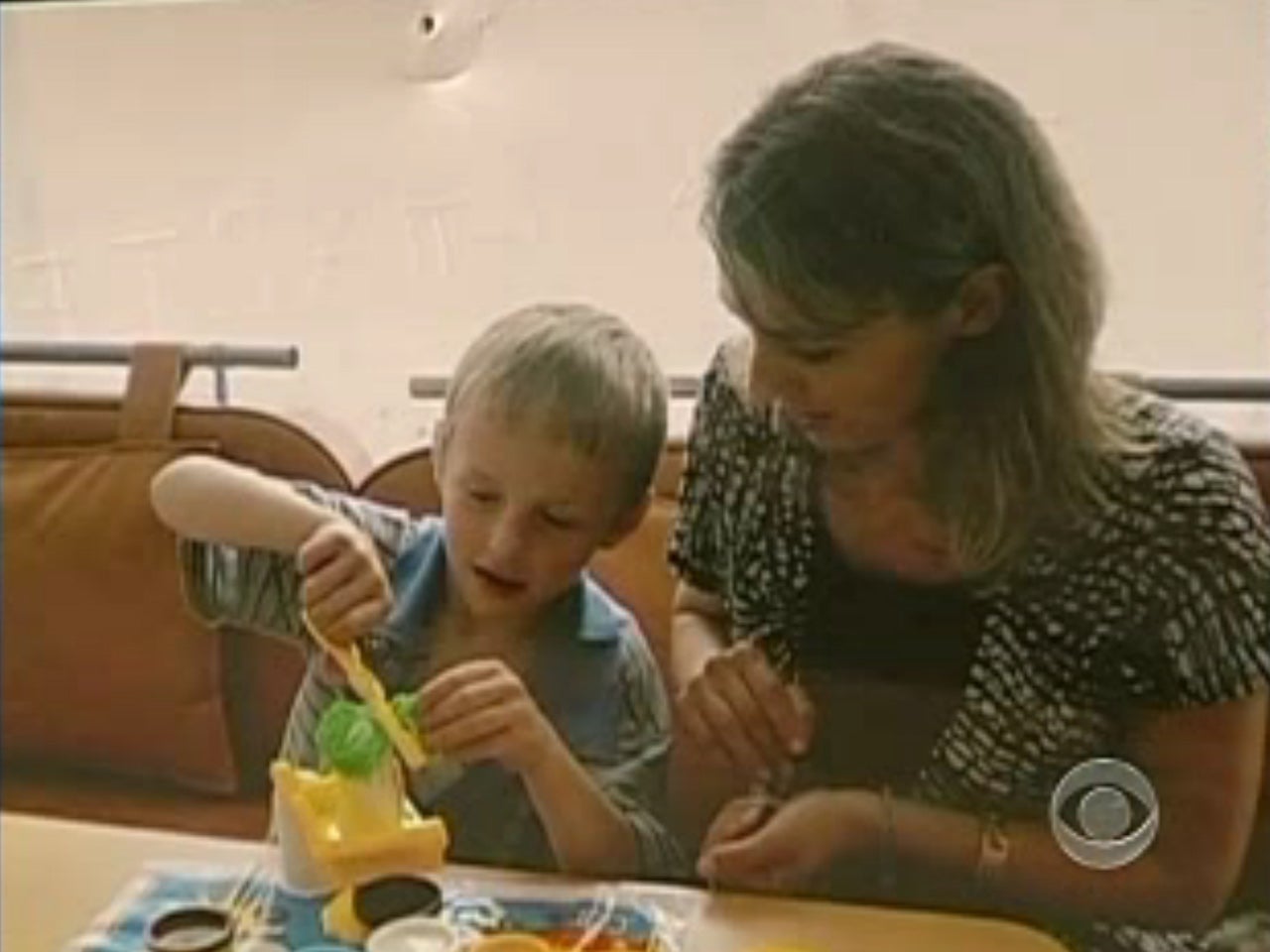 Mom who sent adoptive child back to Russia ordered to pay child support
(CBS/AP) NASHVILLE, Tenn. - An American woman who adopted a Russian boy and then later sent him back to Moscow on a one-way flight has been ordered to pay $150,000 and cough up an additional $1,000 a month in child support.
Return of orphan to Russia sparks uproar
Sheriff: Family was afraid of Russian boy
Ambassador: Russian boy "in very good hands"
On Thursday a Bedford County, Tenn., judge said Torry Hansen must begin making the child support payments in June and continue to pay until the boy turns 18.
Hansen sent Artyom Saveliev back to Russia on one-way international flight in April 2010. She sent the boy alone with a note that partially said: "I am sorry to say that for the safety of my family, friends, and myself," the letter said, "I no longer wish to parent this child. As he is a Russian national, I am returning him to your guardianship," according to CBS News.
"He is violent and has severe psychopathic issues," she added.
Hansen's mother told the Associated Press that the boy was violent, saying that he drew pictures of him burning the family house down. She said they feared for their safety, and said that the Russian orphanage lied because they wanted to get rid of the boy. While the Hansen sought counseling about the issue, she never brought Saveliev to see a psychiatrist or psychologist.
The event caused outrage in the international community, prompting Russia to consider halting all American adoptions from their country, CBS News reported.
Afterward the World Association for Children and Parents, the agency that helped Hansen adopt the child, filed a lawsuit seeking child support.
Hansen has since moved to California and has not appeared at any of the hearings.
According to an Associated Press update on his story in April 2012, Saveliev now lives in a village made up of foster families outside of Moscow. When asked if he wanted to return to America, he shivered and yelled "No!" He refuses to speak in English, and has had to go through extensive counseling and speech therapy to start communicating again.
Thanks for reading CBS NEWS.
Create your free account or log in
for more features.