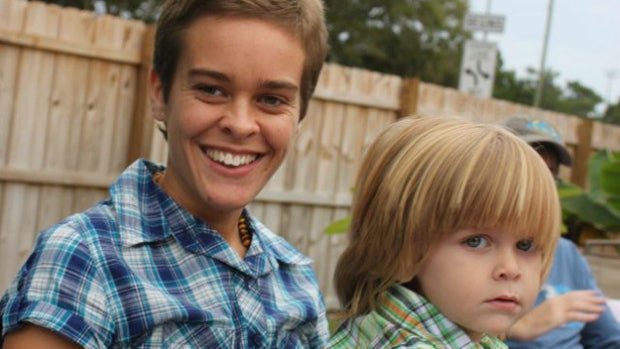 Mom sentenced in salt poisoning death of her 5-year-old son
WHITE PLAINS, N.Y. - A woman convicted of killing her 5-year-old son by poisoning him with salt has been sentenced to twenty years to life in prison.
Lacey Spears, 27, of Scottsville, Kentucky, appeared in court in White Plains, N.Y. Wednesday where she was spared the maximum of 25 years to life.
The New York judge who sentenced Spears said she suffers from mental illness.
He said the crime was still "unfathomable in its cruelty."
Prosecutors asked for the maximum sentence, saying Spears sickened her son because she had a bizarre need for attention.
Spears' lawyer requested the minimum 15 years to life. He called her a hardworking single mother who gave her son unconditional love.
Spears was found guilty last month of second-degree murder in the 2014 death of her son, Garnett-Paul, at a suburban New York hospital.
During trial, prosecutors alleged Spears craved the attention her son's illnesses brought her over the years. She logged hundreds of entries on social media.
Her actions were "nothing short of torture," one prosecutor said during her trial. "The motive is bizarre, the motive is scary, but it exists."
The defense tried to blame the hospital during trial, saying the boy was dehydrated while in its care. One defense lawyer said there was "no direct evidence" of a crime.
But Westchester County District Attorney Janet DiFiore said after the verdict last month, "This was not a close case. ...There was one conclusion to draw and that was that Lacey Spears murdered her child."
In a statement released Wednesday after Spears' sentencing, DiFiore said, "...Spears' actions directly lead (sic) to her son's tortured death. Although the sentence imposed today by the Court is lengthily, we will continue to ensure that his mother is held accountable and that justice for Garnett Spears will be served in his memory."
Spears, an Alabama native, was living with her son in Chestnut Ridge, New York, when he died. She moved to Kentucky afterward and was living there when she was arrested.
Spears did not testify at her trial. Her lawyers have promised an appeal.
Thanks for reading CBS NEWS.
Create your free account or log in
for more features.