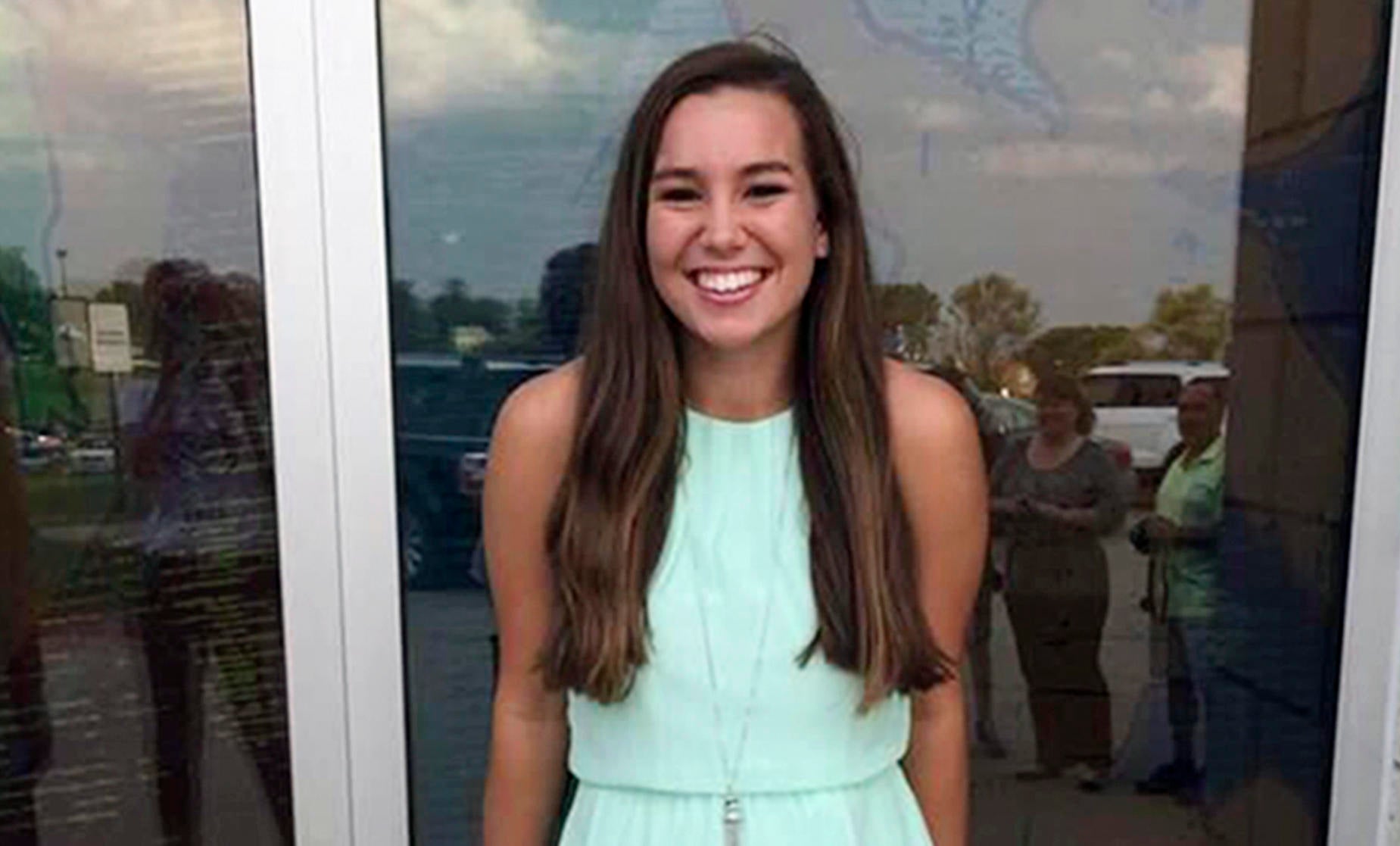 FBI joins search for missing University of Iowa student
BROOKLYN, Iowa -- The FBI is joining Iowa officials in the search of a 20-year-old University of Iowa student who has been missing from her eastern Iowa hometown for nearly a week. Mollie Tibbetts, of Brooklyn, Iowa, went missing last week while reportedly staying at her boyfriend's home.
Volunteer searches for Tibbetts were called off this week as the FBI and state investigators took over, Iowa Division of Criminal Investigation spokesman Mitch Mortvedt said Tuesday.
Tibbets was at her boyfriend's home to watch his dogs while he worked a construction job about 100 miles northeast in Dubuque, KCRG-TV reported. A neighbor reported seeing Tibbetts going for a jog last Wednesday evening.
"We're still asking for the public's help. We'd like to get any information we can. The more eyes and ears we have, the better," Mortvedt said Tuesday. Officials have little to go on, he said, but they're "leaning more and more toward something happening to her against her will."
The boyfriend, Dalton Jack, told KCRG he received a Snapchat photo from Tibbetts late Wednesday night, after she would have returned to the home from her jog. She was reported missing Thursday when she didn't show up for work.
"She hadn't called in," he told the station. "I looked at my phone and noticed I texted her good morning that morning and she hadn't looked at it. So I got ahold of her friends and family."
Mortvedt said FBI and Iowa investigators are concentrating on areas around Brooklyn that Tibbetts has known to have gone to in the past. The FBI is also using an array of computer forensics -- such as studying online history and cellphone app usage -- in an effort to pinpoint where she might be, he said.
"This could shake out a bunch of different ways," Mortvedt said. "We are hoping and praying for the best outcome."
Dozens of volunteers in the town of about 1,500 had been searching fields around her house and the house where she was staying. They also blanketed the area with missing posters, T-shirts and billboard pleas for help in finding Tibbetts.
Tibbetts' aunt, Kim Calderwood, told the Des Moines Register that the family is frustrated by the lack of progress in the search. "We're racking our brains, thinking what can we think of to tell the investigators," she said. "It's the worst thing to want to fix something you can't fix."
Thanks for reading CBS NEWS.
Create your free account or log in
for more features.