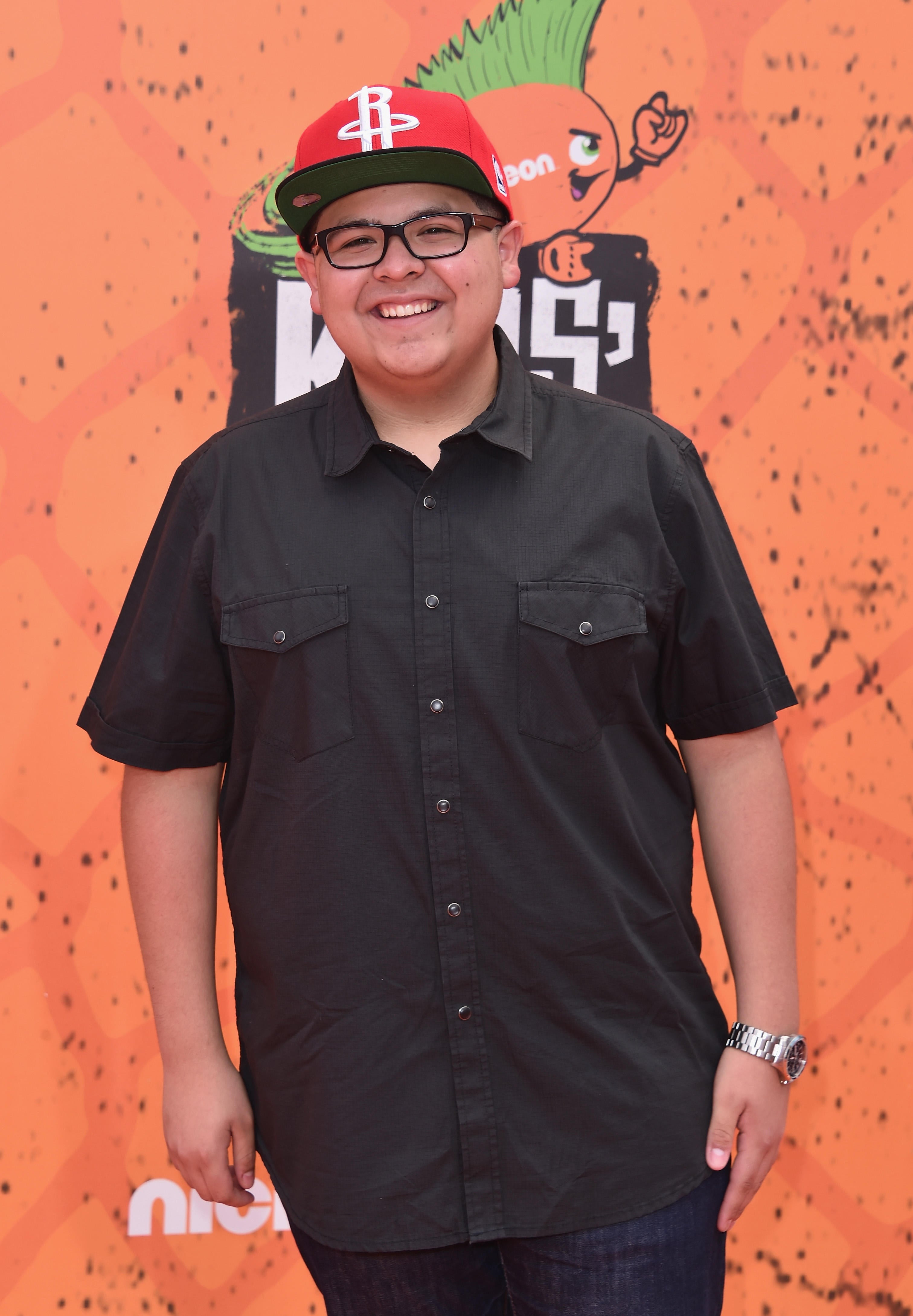 Rico Rodriguez on "Modern Family" character: "We are the same person"
Fans of the hit show "Modern Family" have been watching actor Rico Rodriguez since the series first premiered back in 2009.
The 18-year-old actor has played the sweet and honest Manny Delgado on ABC's award-winning series for eight seasons now. Though his character Manny might be fictional, the actor says he is more similar to him than many might think. Specifically, the two share one thing in common at the moment -- they are both in the 12th grade.
Rodriguez says education is something that has been very important to him throughout his whole career. So important in fact, that he made a special stop in New York City to emphasize to young students the importance of reading and literacy. The visit was to a group of second graders in Harlem and was in collaboration with Pizza Hut: The Literacy Project.
CBS News caught up with the rising young star on that day.
How did your partnership with Pizza Hut on this Literacy Project come about?
Pizza Hut told my team and I about the Literacy Project and how it's all about helping kids reach their full potential through their goals. I am all about helping kids and our future generation so I was so gung-ho from the very beginning.
Do you consider yourself to be a big reader?
Oh yeah, I am an avid reader. I always have a book in my hand. It's just fun because reading is words on a piece of paper. What I love about it is you use your own imagination about what the characters look like and how they sound and that's what I really enjoy about reading. So talking about it to kids just brings me back to those times. That I get to tell kids about the importance of reading and the benefits it has is awesome.
You are currently in the process of school yourself, what has it been like balancing school and acting?
Well, I have been dealing with it since I first started school. I have a studio teacher on "Modern Family" that has been with me for eight years now. Throughout the work day I have to do three hours of school and so I try to do school as much as I can. What's great now is that I have known my teacher for eight years and so we have become so close that it is easy to balance the school work.
Do you plan to attend college after graduation?
I definitely probably see college in my future, but at the moment I am focusing on my senior year and working on "Modern Family." One day, though, I do think I'll want to attend college and continue my education.
You and the "Modern Family" cast have been working together now for eight seasons. Can you talk about what it's been like to be part of this beloved show and cast?
It has been such an amazing ride, really. When we first started we didn't expect it to blow up like it did and everyday we are so thankful to be working together. It's such a fantastic cast and I know I can speak for everyone and say we love working with each other. It is such an honor and a privilege to work on a show like Modern Family.
We are all pretty crazy everyday. We try to get our stuff done and whenever we mess up it's just the funniest thing. Especially Sofia (Vergara) because it's sometimes hard for her to say things with her accent. So she'll mean to say one word and really say the completely opposite word. We grill her for a second and then we are like, "All right, let's continue on. Let's redo it," but it's hilarious.
Your character Manny is also in his senior year of high school. Are you anything at all like him?
When I was younger I would more likely say that we were the complete opposite; but as I've grown into the character I feel like now I have kind of followed his way of life. Meaning how I present myself in public and trying to dress right and write poetry -- it's just all coming together. Manny is kind of becoming a little like me, and I've become a little like him, which is awesome. So we're kind of like the same person.
You are also very close with your sister, actress Raini Rodriguez. The two of you have interviewed other stars together, do you have future plans to maybe take up hosting?
Oh yeah my sister and I love to interview and want to continue trying to host. It's funny because some people think my sister and I are twins because we're around the same height, but she is really five years older than me! But really we are just so in sync. We grew up together in California and I think growing up together just made us one person. So whatever I am thinking I am almost positive she is thinking the exact same thing which is awesome. When it comes to hosting we can work off each other and get the crowd pumped up and the audience ready for a great show. We even pump each other up and keep each other going. We would love our own show in the future.
Thanks for reading CBS NEWS.
Create your free account or log in
for more features.