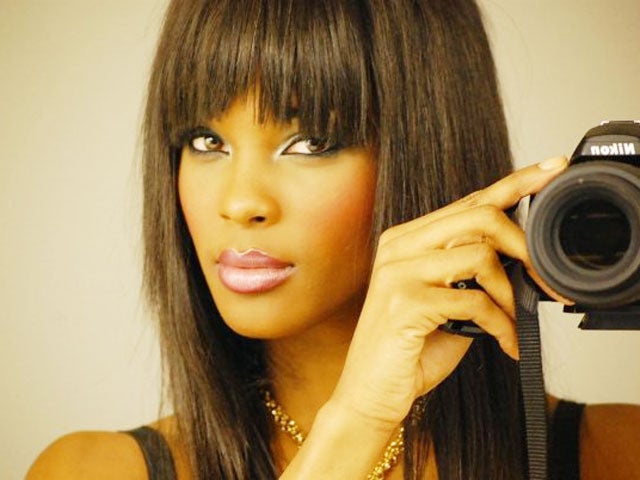 Model Lanisha Cole sues "Price is Right" producers for sexual harassment
(CBS) - Former "The Price Is Right" game show model Lanisha Cole has filed a sexual harassment lawsuit against the show's producers claiming she was constantly humiliated and wrongfully terminated.

Pictures: Former "The Price Is Right" model Lanisha Cole
In a civil complaint filed Wednesday and obtained by Los Angeles station KTLA, Cole states that show producers Michael G. Richards and Adam Sandler berated her in front of her peers.
Richards and Sandler are not related to the comic actors with the same names.

According to KTLA, Cole started working as a model on "The Price Is Right" in 2003. She claims in the suit that the harassment started in Dec. 2009, when Richards began ignoring her and favoring another model he was having a relationship with.
According to court papers obtained by the Los Angeles Times, Richards hindered Cole's modeling work on the show by creating policies "which never before existed."
Cole also states that during an incident in Sept. 2010, Sandler stormed into her dressing room while she was topless and reprimanded her in front of the other models.
"Sandler deliberately humiliated Ms. Cole in front of her peers," attorney Solomon Gresen told the Los Angeles Times, who said his client was only wearing "a very sheer thong bikini underwear bottom." The incident was addressed but never reported.
Cole says she complained to management but was continually mistreated. According to KTLA, she has not been with the show since 2010.
"This case is about senior-level men in the entertainment industry exploiting power and control over women by bullying and harassing female talent," Gresen told the Times. "Ms. Cole did nothing to provoke Richards and Sandler. Once the harassment began, she was powerless to stop it."
The production company Fremantle Media North America was also named in the suit.
Thanks for reading CBS NEWS.
Create your free account or log in
for more features.