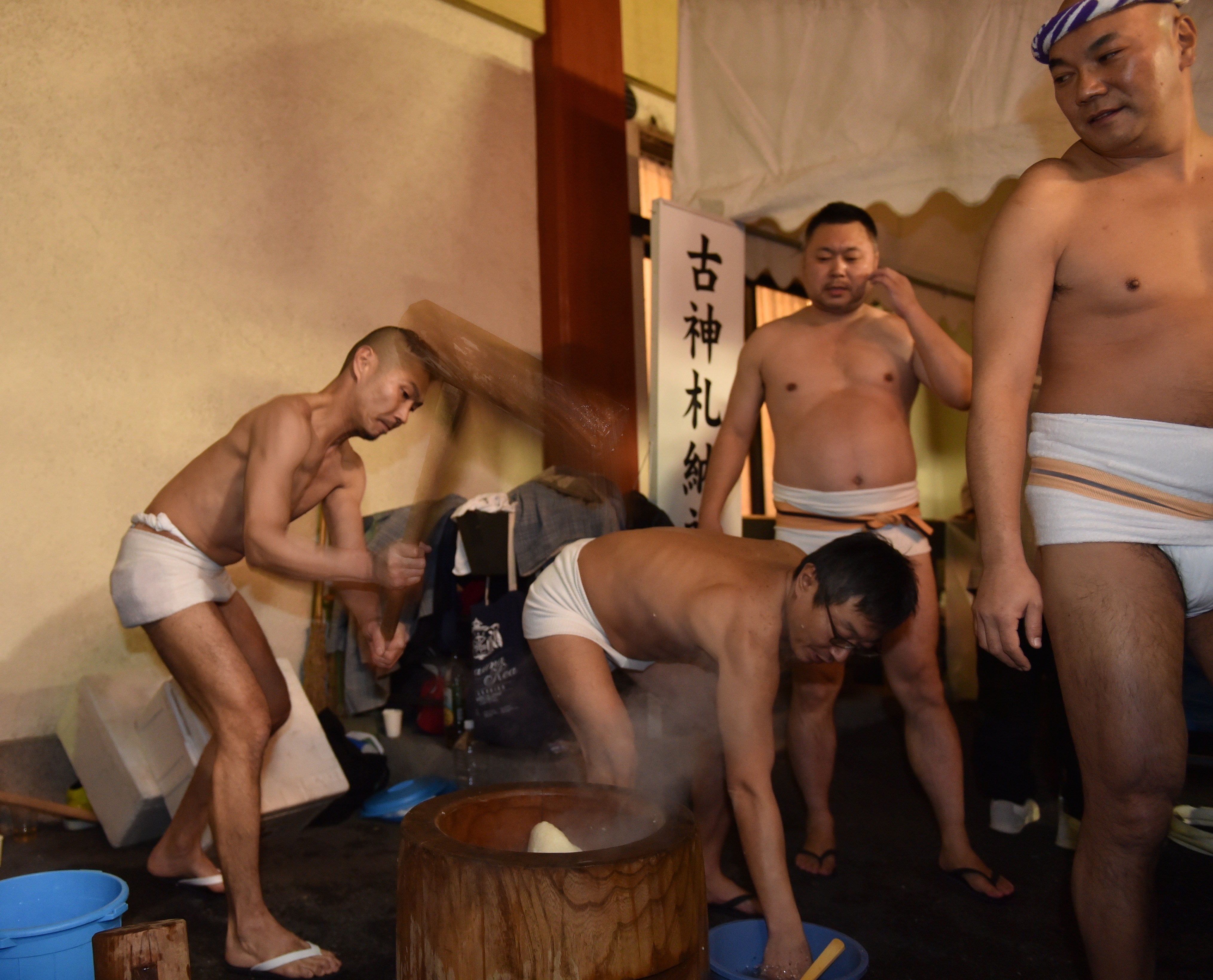 Traditional New Year's food proves deadly again in Japan
A traditional New Year's food in Japan has made headlines again for claiming more lives.
According to Japan Today, the Tokyo Fire Department said Friday that two people died after choking on mochi, a rice cake that is especially popular to eat on New Year's Day.
According to the newspaper, six people were hospitalized in the Tokyo area after choking on the sticky cakes and two of them died. The victims were both men, an 84-year-old and a 76-year-old, Japan Today reported.
Suffocation deaths are caused by mochi every year in Japan, especially among elderly people. The glutinous cakes, which are made by pounding rice, are extremely viscous. The cakes can become lodged in the throats of eaters whose saliva secretion may be compromised by old age.
Most of the deaths in Japan occur in January when the cakes are most often consumed.
According to the Tokyo Fire Department, mochi sends more than 100 people to the hospital every year in Tokyo alone. Between 2006 and 2009, 18 people died from choking on mochi in the Japanese capital, according to city's fire department. In 2011, Japanese media reported eight mochi-related deaths in Tokyo in January.
Every year, Japanese authorities warn people to cut mochi into small pieces before eating it. The Tokyo Fire Department even has a website offering tips on how to help someone choking on the rice cakes.
The Guardian reported that one company, in a bid to reduce mochi-related casualties, developed a "safer" version of the cakes, which includes an enzyme that makes them less sticky.
Thanks for reading CBS NEWS.
Create your free account or log in
for more features.