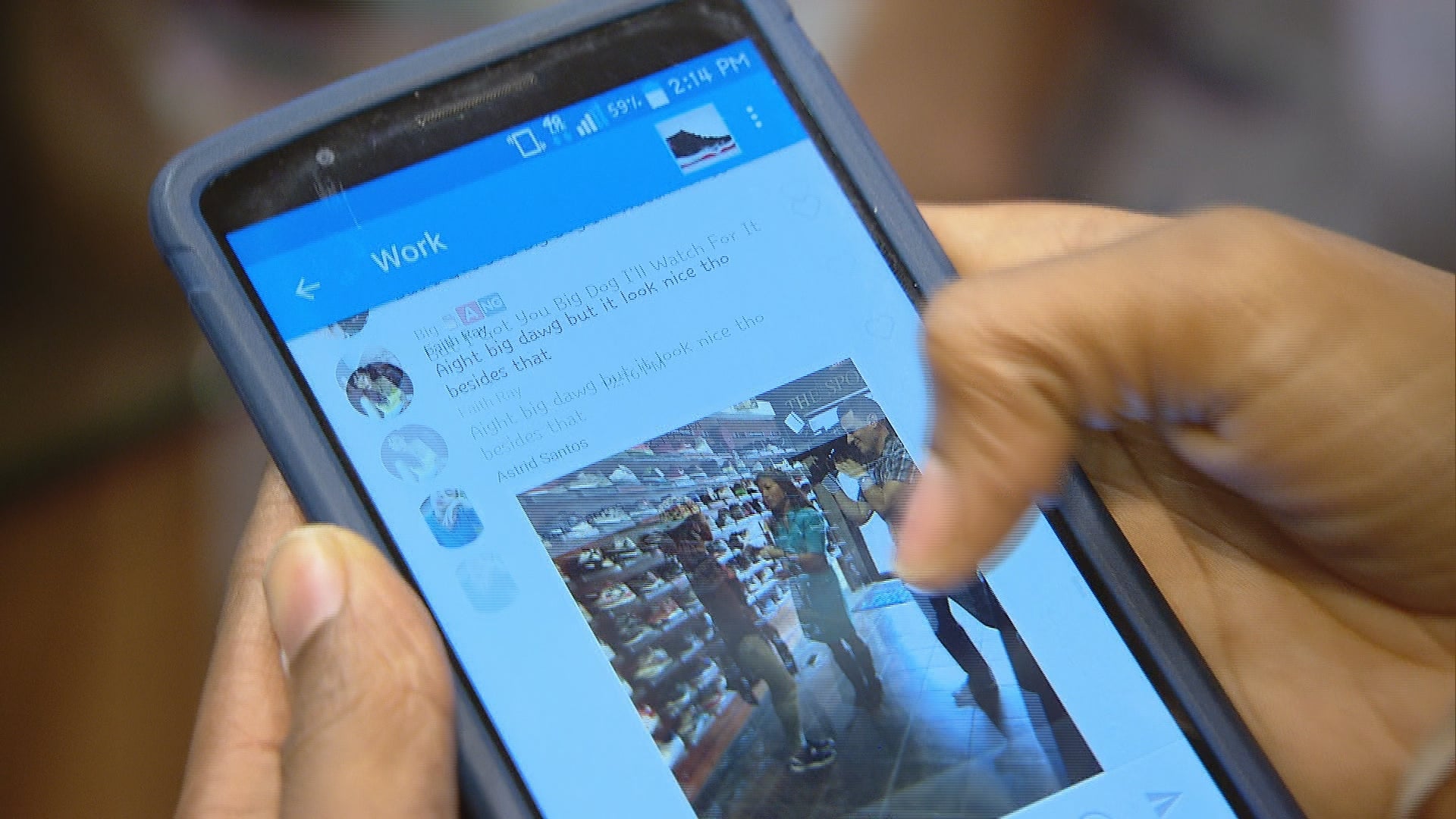 Stores using app to detect shoplifters accused of racial profiling
Some businesses in an upscale Washington, D.C. neighborhood are accused of racial profiling through a mobile app that allows shopkeepers to alert each other -- and police -- through private messaging about people acting suspiciously in their stores, reports CBS News correspondent Jeff Pegues.
In trendy Georgetown, store owners will tell you shoplifting is part of the cost of doing business.
"The type of people that is more like a shoplifter, they come here all the time, they go to that same item, they get the feel of the store," said Keisha Green, an employee at the Sports Zone Elite.
In the last 60 days alone, police recorded more than 120 thefts in the heart of Georgetown.
To counter crime, businesses are using an app called GroupMe. It works like a private chat room, in which 380 members -- including merchants, employees, community leaders and on-duty police officers -- send each other descriptions and pictures of customers acting suspiciously.
But in Georgetown, where nearly 80 percent of residents are white and have a median household income of almost $120,000, the vast majority of the reports are about black customers.
"AA female late 20...just stole from Lacoste," reads one post.
"Need someone ASAP...person walking out...BLK male," reads another.
Peter Murray, reporter for the Georgetowner newspaper, was unsettled by what he saw, and said you could "see the racial bias immediately."
Murray found that from March 1st to July 5th of this year, 330 people were identified in messages warning of suspicious or criminal activity. Of those, 72 percent were described as African Americans.
"Not only was there this jump to a conclusion that somebody has committed a crime because they're suspicious or because they're wearing a certain thing or they have a certain hair style, but also the people who are texting each other are sort of reveling in this game of following people around and saying who's suspicious," Murray said.
But Joe Sternlieb, who runs the Georgetown Business Improvement District, which started the neighborhood's GroupMe, says "a very small percentage, maybe less than five percent" of those identified as African American are arrested. He also pushes back at the notion that it's profiling.
"If somebody posts something that's inappropriate, the group, actually our staff, goes out and meets with the person, retrains them, makes sure they are comfortable with the rules and can abide by them, and if they don't, we kick them off," Sternlieb said.
A representative for GroupMe, which is owned by Microsoft, told "CBS This Morning" the company had "no comment" regarding this story.
Thanks for reading CBS NEWS.
Create your free account or log in
for more features.