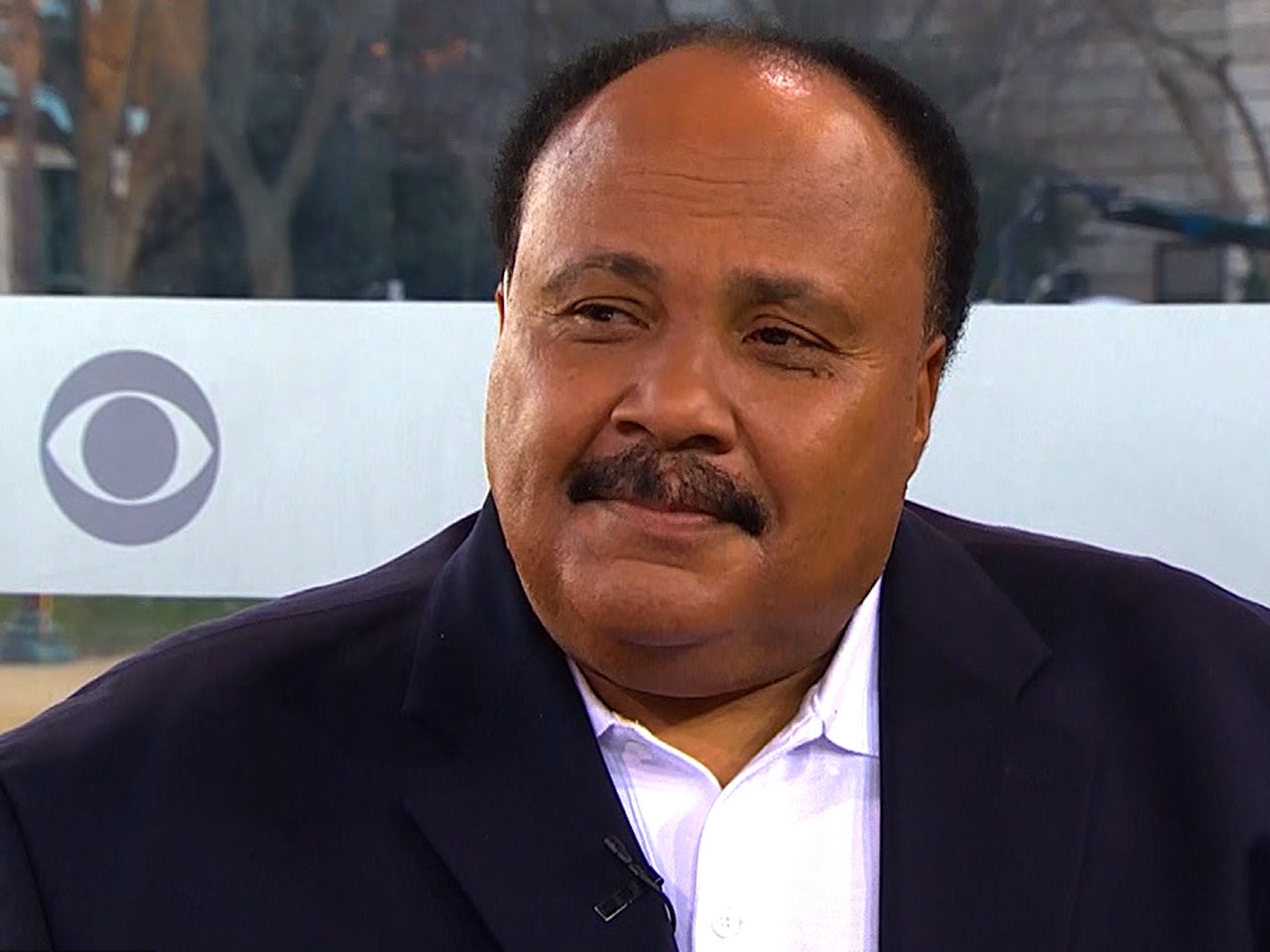 MLK III "honored" Obama will take oath on father's Bible
(CBS News) Martin Luther King, Jr. had a profound impact on America, and his example is the central theme of President Obama's second inauguration -- which falls on the national holiday that celebrates the birthday of the slain civil rights leader.
This year, when Mr. Obama takes his oath office, he will be using two Bibles -- one that was owned by Abraham Lincoln, and one that belonged to Dr. King. In addition, he will be facing the Lincoln Memorial, where King delivered his "I Have a Dream" speech 50 years ago.
Choice of MLK, Lincoln bibles "entirely fitting", Obama says
Photos: Martin Luther King Jr.
Complete coverage: President Obama's Second Inauguration
Martin Luther King III, Dr. King's eldest son, spoke to Anthony Mason and Rebecca Jarvis about what it means to him that one of his father's Bibles will be used.
"This is an extraordinary honor to our family," he said. "But then, the hope is that the president, the Congress, and the nation derive inspiration as he did from this Bible that is tattered and worn... that he traveled around the nation with and pulled out quite often."
The Bible is the one that Dr. King used for his first sermon at the Dexter Avenue Baptist Church, where he was pastor in 1950. It also served as one of his "traveling Bibles" which he used to preach unity.
Does King think unity is possible in Washington, D.C.?
"Absolutely," he said. "We, as a nation, are some of the greatest people on the planet, but it happens, unfortunately, during crisis. We come together, work thing out. We roll up our sleeves whether there's a tsunami, a hurricane, tornado, whatever... Somehow, if we could keep that spirit without crisis, wow, we'd have an incredible nation."
That "roll-up-your-sleeves" spirit that King talks about is what he hopes the holiday celebrating his father will continue to be. Taking place each year on the third Monday in January, the MLK Day of Service is the only federal holiday observed as a national day of service -- "a day on, not a day off."
"Hundreds of thousands of Americans will engage in service projects today," he said. "And the hope is we don't just do it today and this weekend, but throughout the year so that we can make America a better nation."
To watch the full interview with Martin Luther King III, click on the video player above.
Thanks for reading CBS NEWS.
Create your free account or log in
for more features.