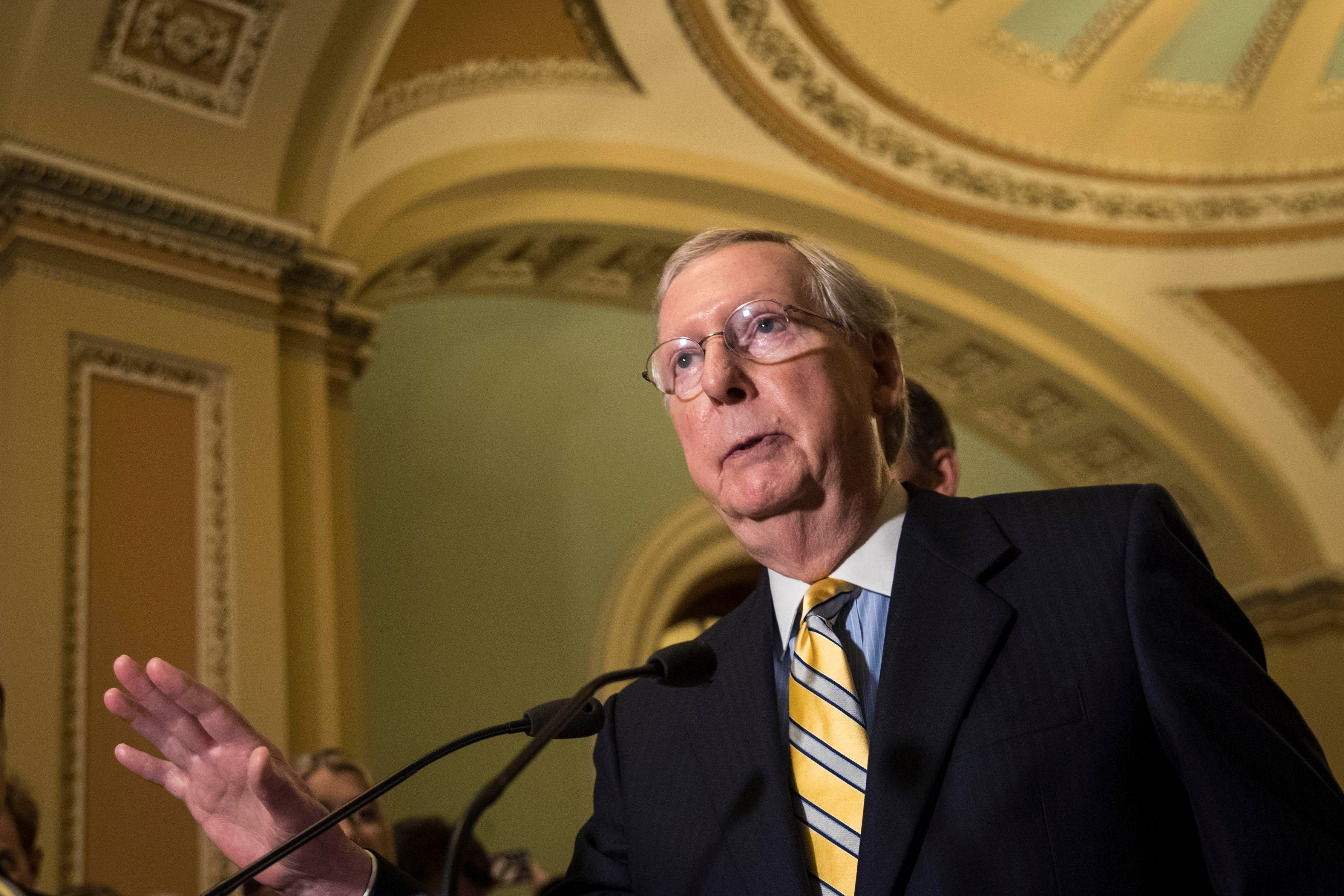 Mitch McConnell vows the government will not shut down in next few weeks
Senate Majority Leader Mitch McConnell vowed Tuesday that the government would not shut down in the next few weeks as Democrats and Republicans negotiate year-end deals on government spending.
"There isn't any chance that we're going to shut the government down," the Kentucky Republican told reporters at a press conference.
Both parties are in discussions, McConnell said, over a deal to lift spending caps set by a 2011 law and "the way forward on appropriations."
"I think the American people need not worry that there's going to be any kind of government shutdown," he said. "I sense the Democrats don't want to do it and we don't either."
Afterward, Senate Minority Leader Chuck Schumer, D-New York, said that "negotiations are advancing well" over government spending issues, but he suggested many issues remain unresolved.
"We must lift the spending caps for defense and also those urgent domestic priorities in equal measure," he said.
Schumer claimed that the conservative Freedom Caucus in the House is pushing a "CRomnibus" which involves a CR, or continuing resolution, and an omnibus spending package. A CR maintains current spending levels while an omnibus appropriates new funding. Schumer said that Senate Democrats will quickly reject such a proposal if it comes to the Senate floor for a vote.
"[Paul Ryan will] be walking right over the cliff to a Republican government shutdown," Schumer said.
House and Senate members passed a two-week funding extension last week that expires Dec. 22 and Republicans are planning to introduce a second short-term measure that would keep the government funded into January.
Thanks for reading CBS NEWS.
Create your free account or log in
for more features.