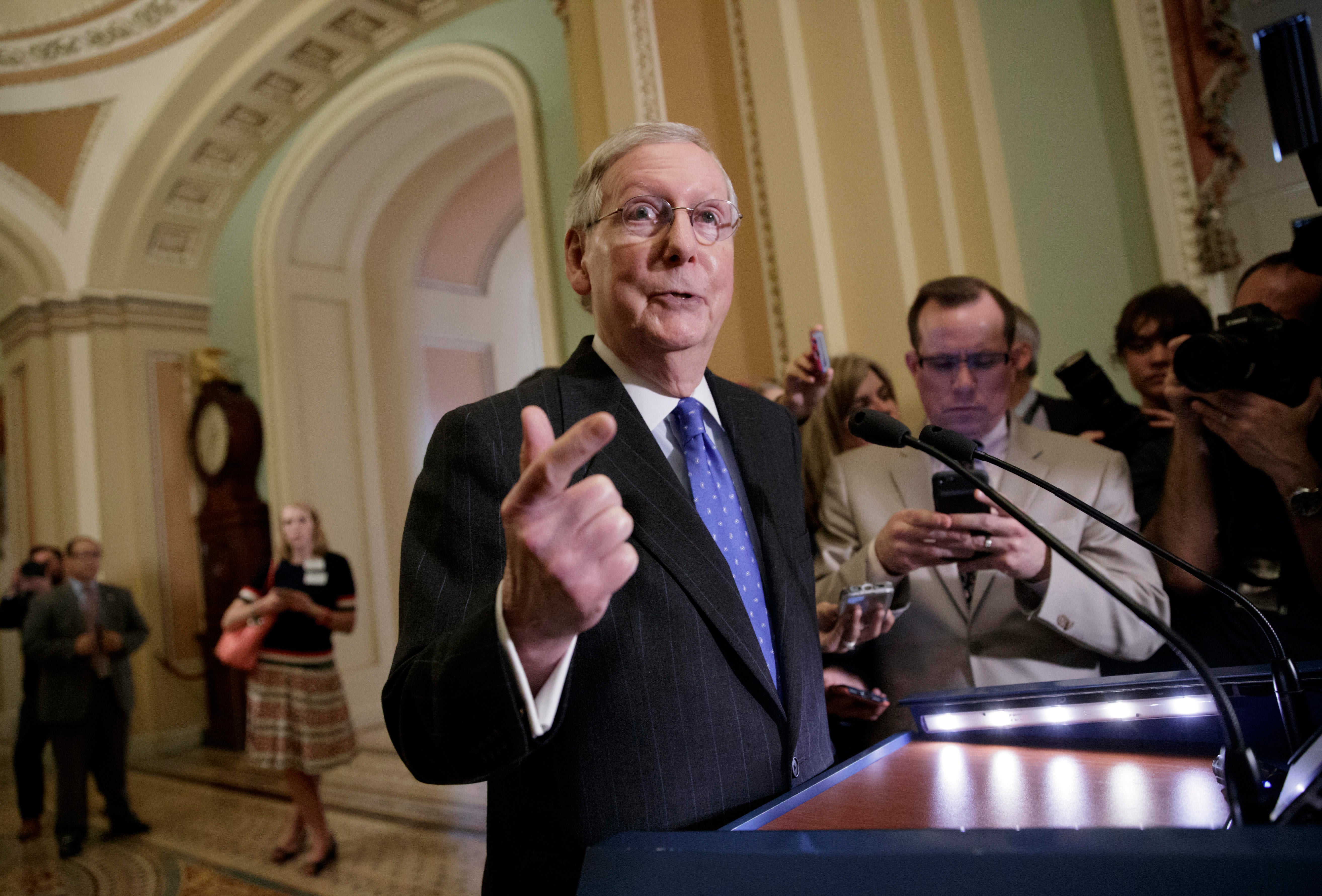 Mitch McConnell rejects Trump's call to eliminate filibuster for legislation
Senate Majority Leader Mitch McConnell on Tuesday rejected President Trump's call to change Senate rules and eliminate the filibuster for legislation.
"No, it isn't," the Kentucky Republican told reporters in response CBS News' Nancy Cordes pointing out that the president thinks it's time for a rules change. "There is an overwhelming majority on a bipartisan basis not interested in changing the way the Senate operates on the legislative calendar...That will not happen."
Asked why the Senate won't eliminate the 60-vote threshold for bills, McConnell said, "It would fundamentally change the way the Senate has worked for a very long time. We're not going to do that."
In a pair of tweets Tuesday morning, Mr. Trump threatened a government shutdown this fall in order to force a Senate rules change to allow a simple majority to pass bills, rather than a supermajority.
McConnell said that the two top priorities of the Trump administration and GOP-controlled Congress "are revisions to health care, repeal and replacing Obamacare and comprehensive tax reform." He pointed out that Republicans can use the budget reconciliation process to pass those with a simple majority in the Senate.
But, he admitted that Republicans need to work with Democrats on most other legislation because of the rules and composition of the upper chamber.
"On everything else, the Senate has been known for its bipartisanship and you're seeing a perfect example of it on the spending bill that will be on the floor this week. Do the American people expect us to work together? They like it when we reach bipartisan agreements," McConnell said.
This comes after negotiators reached a $1.1 trillion government-wide funding agreement late Sunday that would last through Sept. 30. Democrats have cheered the wins they've scored in the measure, which includes increased military spending but excludes funding for Mr. Trump's border wall, continues funding for Planned Parenthood and protects most of the Environmental Protection Agency's (EPA) budget.
Thanks for reading CBS NEWS.
Create your free account or log in
for more features.