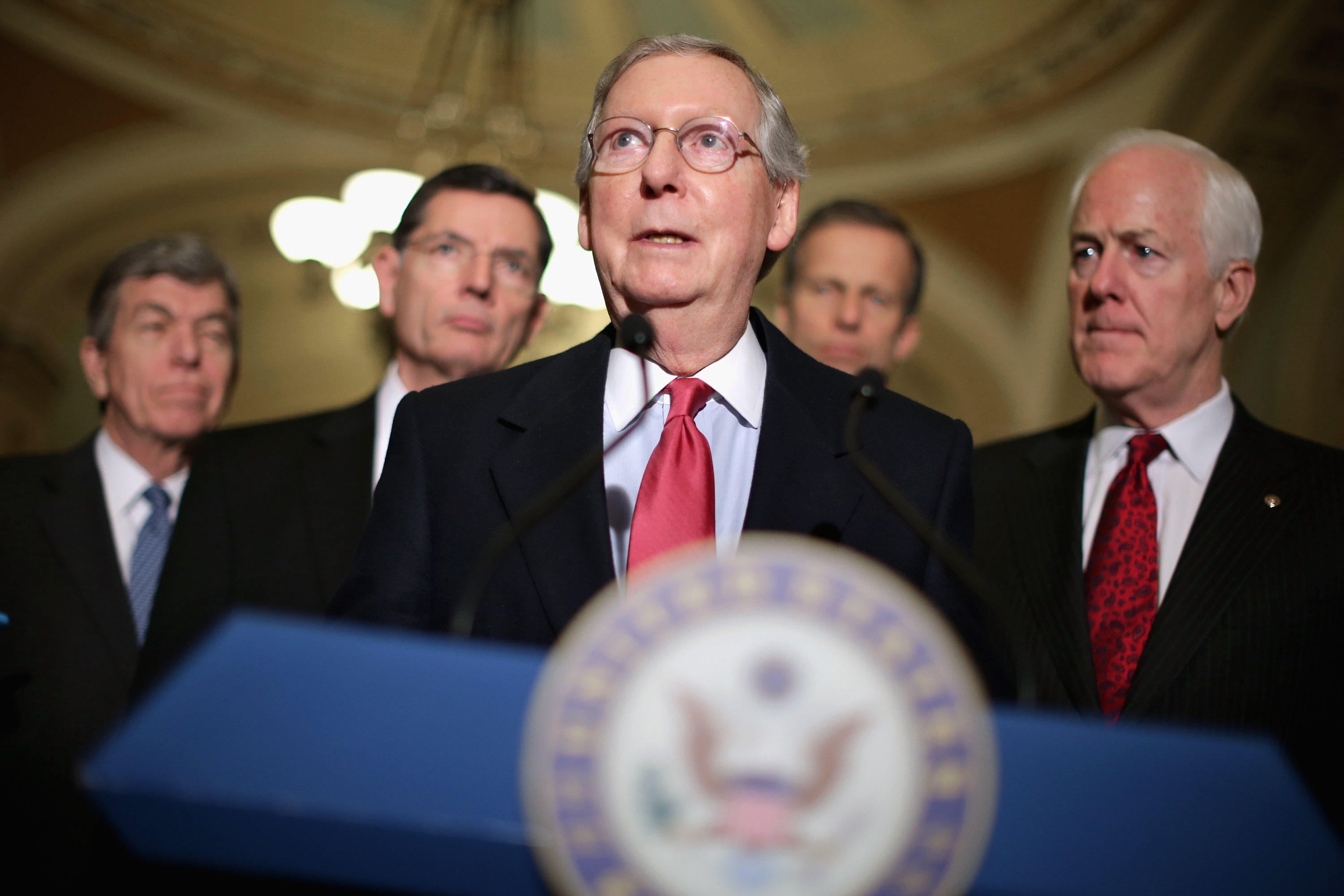 Mitch McConnell refutes Trump's summit statements: The EU "is our friend, the Russians are not"
Senate Majority Leader Mitch McConnell is the latest Republican to join the bipartisan chorus of lawmakers refuting President Trump's remarks in Helsinki, when he failed to hold Russian President Vladimir Putin accountable for Russia's role in meddling in the 2016 election during his summit Helsinki, Finland on Monday.
McConnell told reporters Tuesday that contrary to the president's statements, allies in the European Union are America's "friends" and "the Russians are not."
"To our European friends, we value the NATO treaty the most significant military alliance in world history. We believe the European Union countries are our friends, the Russians are not," said McConnell. The leader's comments also come after Mr. Trump told CBS Evening News anchor Jeff Glor over the weekend that he considers the EU one of America's "foes."
"Well, I think we have a lot of foes. I think the European Union is a foe, what they do to us in trade. Now, you wouldn't think of the European Union, but they're a foe. Russia is foe in certain respects. China is a foe economically, certainly they are a foe. But that doesn't mean they are bad. It doesn't mean anything. It means that they are competitive," Mr. Trump said at his golf club in Turnberry, Scotland.
McConnell added on Tuesday that in light of Mr. Trump's lack of support of the intelligence community's findings that Russia did in fact play a role in the presidential election, there is "indisputable evidence that they tried to to impact the 2016 election."
"Make no mistake about it, I would say to our friends in Europe, we understand the Russian threat and I think that is the widespread view here in the United States Senate among members of both parties," McConnell said.
He also raised the possibility that there would be congressional action that targets Russian attempts to interfere in future elections, and he offered his own words of warning to the Russians.
"We may take up legislation related to this," McConnell said. "In the meantime, I think the Russians need to know there's a lot of us who fully understand what happened in 2016, and it really better not happen again in 2018."
Thanks for reading CBS NEWS.
Create your free account or log in
for more features.