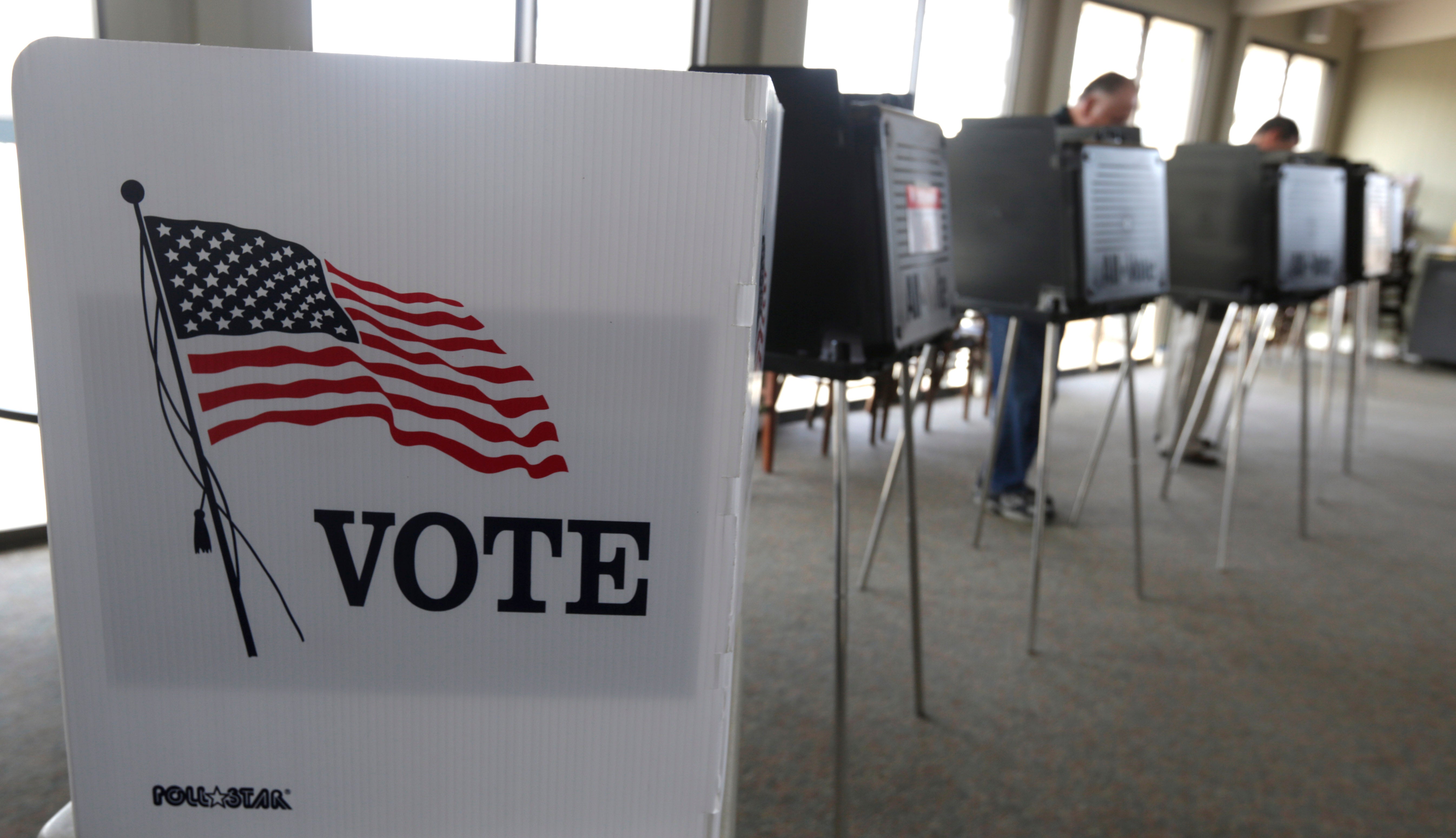 Mississippi Senate race muddles voter ID debate
When Mississippi voters arrive at the polls for Tuesday's Republican Senate primary runoff, they'll be required to show a driver's license or other government issued photo ID - the result of a new state voter ID law that went into effect for the June 3 primaries.
The American Civil Liberties Union of Mississippi - a staunch opponent of the voter ID requirement - was ready to spend June 3 fielding complaints from voters turned away at the polls. As it turns out, they received no such complaints, an ACLU employee told CBS News.
That success was touted by state officials after the primary.
"99.9% of Mississippians cast their ballot by showing an ID. Only 300 voters out of 400,000 voters failed to return within seven days with a photo ID to verify their affidavit ballot," commended Mississippi Secretary of State Delbert Hosemann, a Republican.
"Mississippians came together and showed that we, as a state, could implement a voting requirement without federal intervention or oversight," Hosemann continued.
But boasting of Mississippi's successful primary has some limitations: primary voting is typically concentrated in affluent areas, turnout is very low, and primary voters are also more likely to have an ID.
Meanwhile, Mississippi has the largest percentage of blacks in the nation and a long, sordid history involving African-American voting rights. And the implementation of a law that has been cited by critics as a modern day poll tax most likely to suppress minorities has the state now standing out as a test case.
Twenty-two states have rolled out new voting restrictions since 2010 - 15 of those states are facing stricter voting rules for the first time this year - and with the exception of Rhode Island, all voter ID legislation has been introduced by Republican-majority legislatures.
Despite critics' warnings of voter suppression, George Flaggs, the African-American Democratic mayor of Vicksburg, Miss., is a proponent of the state's new voter ID law.
"At this point in time, I don't think we should spend a lot of time trying to discourage voters from participating in the electoral process by continuing to talk about it. We should be trying to enhance opportunity for people trying to get an ID at a much earlier age," Flagg told CBS News, adding that he voted in favor of the law during his 26 years serving in the Mississippi legislature.
Measuring voter ID laws' impact
Shortly after the implementation of a voter photo ID law in Georgia, there was record turnout in the 2008 presidential primary election, with double the number of African-Americans voting than in 2004 - when there was no voter photo ID law in place. Enactment of the ID law also happened to coincide with a historic election - the first time that an African-American presidential candidate was on the ballot. An increase in turnout was not a phenomenon unique to Georgia, University of California-Irvine professor Richard Hasen pointed out to CBS News.
The Brennan Center for Justice's Wendy Weiser is wary of statistical claims regarding voter ID laws' effect on turnout, as there is simply not enough data.
"There are a lot of impacts that the law might have that are not visible - provisional ballots are an imperfect tool," Weiser told CBS News.
As for the number of people so dissuaded by the laws to even leave their house to vote? It is a number very difficult to measure. Weiser added that quantifying effects on turnout misses the point.
"Numbers are helpful in the conversation for journalists, for the horserace assessment, but I'm concerned about the people actually not having the opportunity to vote and not being able to be engaged," she said.
The scarce empirical data available on voter suppression is matched by an inversely proportional amount of data that dispels the narrative that Republicans have been peddling: that voter photo ID laws fight voter fraud.
Evidence presented during Crawford v. Marion County Election Board, a case decided by the Supreme Court in 2008, failed to support voter impersonation fraud: "Out of almost 400 million votes cast in general elections alone since 2000, the briefs cite one attempt at impersonation that was thwarted without a photo ID requirement, and nine unresolved cases where impersonation fraud at the polls was suspected but not proven. Nine possible examples out of hundreds of millions - and these nine cases might just as well have been due to clerical error."
The law was ultimately upheld in Indiana: the defendants were unable to present evidence that fraud allegedly motivating the law existed but the appellants did not present witnesses who claimed they were not able to meet the law's requirements. However, states such as Wisconsin, Arkansas and Pennsylvania have found success as of late, proving that a very significant amount of people lack photo identification and secondly, that these people cannot obtain an ID without a significant amount of effort.
Having a rational discussion with lawmakers over such a politicized issue is difficult, Hasen told CBS News, adding that both Republicans and Democrats use the fight over voter ID to get the base excited and to raise money.
"There is virtually no evidence of impersonation fraud on any significant scale which would justify these laws," Hasen said. "On the other hand, at least with the first round of voter ID laws, which was not quite as strict as the newest, the effects seem to be much less than what Democrats claim."
Two southern Democrats recently offered a compromise: Former President Bill Clinton and civil rights leader Andrew Young both endorsed the idea of adding photos to Social Security cards as a way to prevent voter suppression.
"I'm not against photo identification, but only as long as the cards are free and easily accessible. Providing eligible voters the ability to obtain a photo on a Social Security card eliminates any genuine concern," Young said in April at a commemoration of the 50th anniversary of the passage of the Civil Rights Act.
Clinton seconded Young's proposal: "I agree by the way, with Andy Young's suggestion to put it on everybody's Social Security card and give everybody something else to argue about so we would all have them."
Thanks for reading CBS NEWS.
Create your free account or log in
for more features.